When the society was founded one of the first actions was to create an endowment that would support lifelong engagement and leadership opportunities. To that end, the Alumnae Initiatives Endowment was established to enrich engagement regionally and help keep the university on the cutting edge of women's engagement. It will support regional and interest-based programming that brings W&M women and their supporters together to strengthen bonds with one another and the university, allowing empowerment of generations of W&M women around the world. The endowment is unique in that it is funded almost primarily by women. Read why our members give. 
Benefits of Membership
Receive invitations to exclusive complimentary Society of 1918 events
Engage with W&M's senior leaders for an insider's view on key university initiatives and issues, and share your perspective
Network with an elite group of W&M leaders and philanthropists
Enjoy reduced admission to all W&M Women events, including book signings, panel discussions, behind-the-scenes tours, exhibitions and much more on campus and throughout the country
Membership Requirements
Membership is offered to all donors who contribute $10,000 over a 5-year period ($2,000/year or $167/month) to the Alumnae Initiatives Endowment.
We now also offer a special rate for the Young Guarde (alumnae who have or will graduate after 2012), faculty and staff of William & Mary, and active duty/veterans. They may join the society with a contribution of $5,000 over a 5-year period ($1,000/year or $84/month).
Graduating seniors, both undergraduate students and graduate students in their final year, may apply for the membership scholarship rate of $1,000 over a 5-year period ($200/year or $16.67/month).
Membership is renewable after five years with an annual contribution of $2,000 to the Alumnae Initiatives Endowment.
NEW! Support women's athletics and the All In campaign
The $10,000 membership commitment can now be designated to include up to 80% ($8,750) of your gift or five-year pledge to support women's athletics, with the balance of at least 20% ($1,250) designated for the Alumnae Initiatives Endowment.
Young Guarde, W&M faculty or staff and active duty/veterans may commit $4,000 to women's athletics and $1,000 to the Alumnae Initiatives Endowment over a five-year period.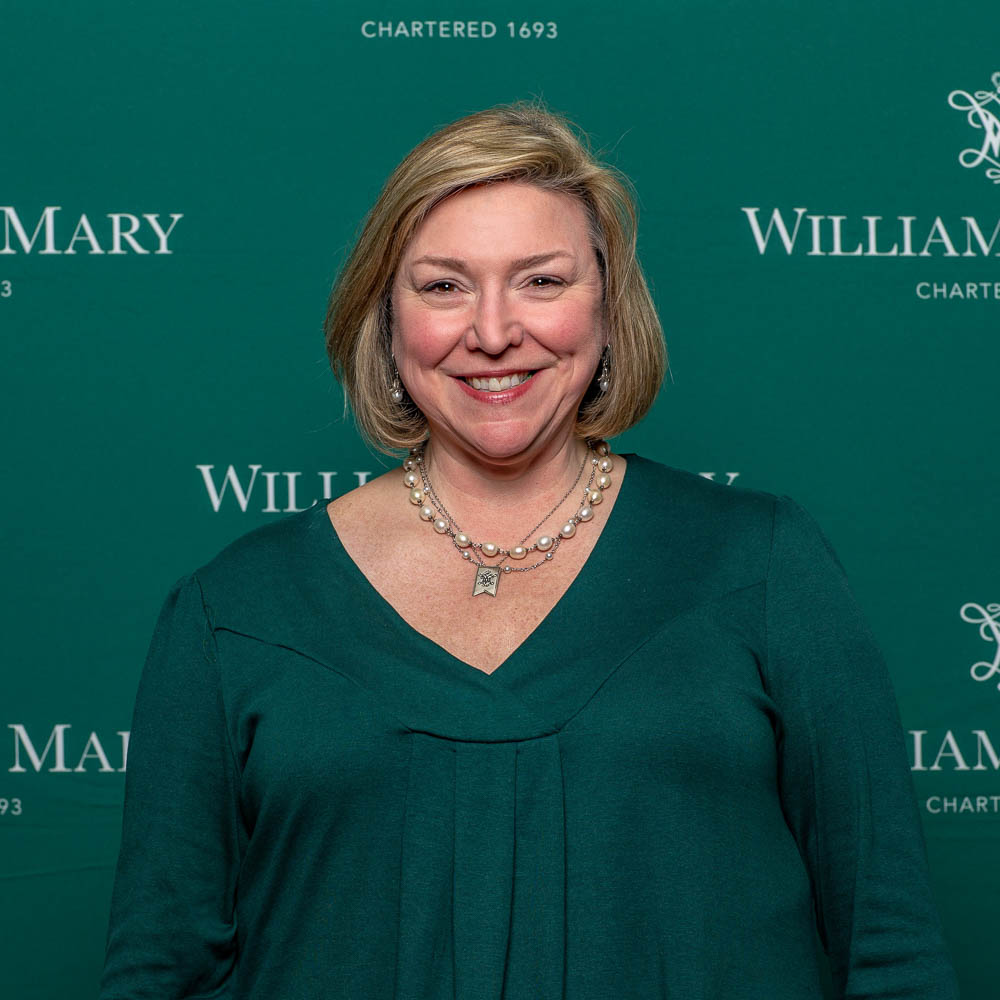 "The William & Mary community has been so welcoming to me. I am not an alumna (my husband is Class of 1981), but my membership in the Society of 1918 has cemented the bond I feel with this community."
-Kathleen Clem