Ruth Weimer Tillar '45 still in the lead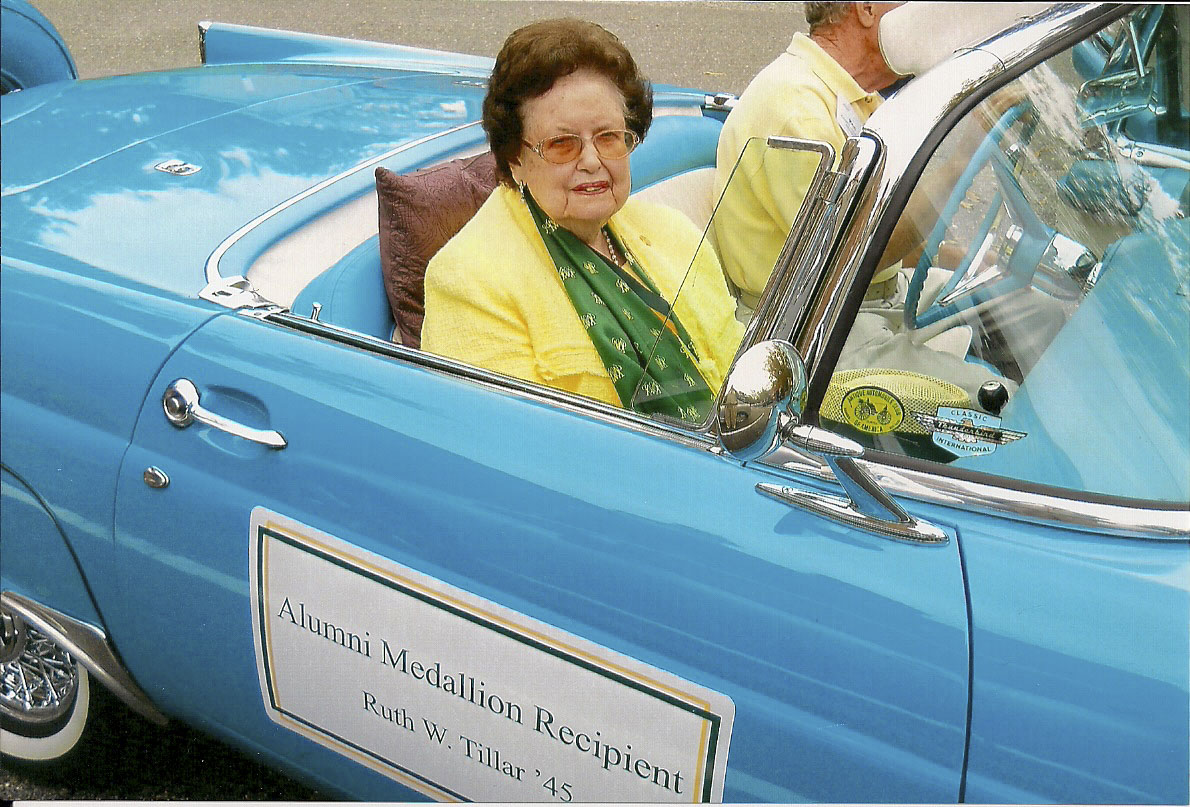 Ruth Weimer Tillar '45 is returning to William & Mary this October for her 77th Homecoming, an achievement very few can claim. This year, Tillar will lead the parade as grand marshal, an honorary position reserved for those who show true commitment to the university.
This is not the first time Tillar has been honored for her continuing work in the William & Mary community. In 2003 she won the Alumni Service Award, and in 2012 she received the Alumni Medallion, the William & Mary Alumni Association's highest honor.

For Tillar, this year's Homecoming will hold a special place in her heart.

"Being grand marshal is another one of the highlights in my life, which is so much about being an alumna of William & Mary," Tillar said. "This will be the third Homecoming Parade in 77 years that I've been in! This year, I'm looking forward to seeing friends and family and meeting President Katherine Rowe."

Cheer for Tillar and all the parade participants during Homecoming & Reunion Weekend, Oct. 18-21, 2018.

Read more about Ruth Weimer Tillar's extraordinary life.