Message from the Parent & Family Council Chairs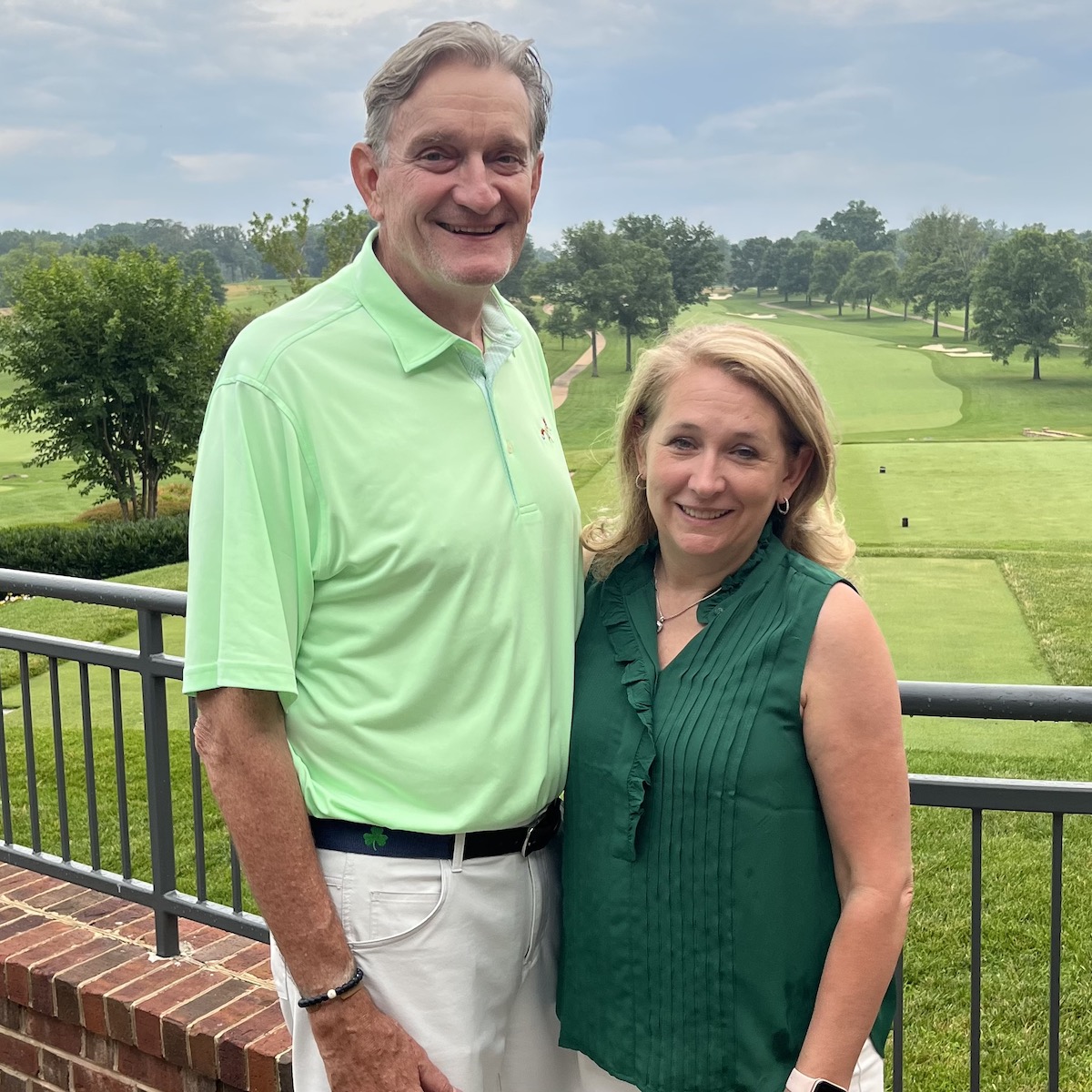 Dear William & Mary Families,
Welcome to William & Mary! As chairs of the Parent & Family Council (PFC), we're happy to be together with you in this vibrant, diverse and remarkable community. Together, we'll achieve the goal of raising at least $1.25 million for the Parents Fund this year!
We are parents of two current W&M students and one W&M graduate. Through our W&M experiences — as an alumna and now as parents — we appreciate how essential private funding is to underwriting the university's highest priorities to benefit students in and out of the classroom.
Due to our strong ties to W&M (Alicia graduated in 1990), we have been able to instill a love of the Tribe in our children. The Tribe represents a close-knit community and a network that reaches every part of the country. You can find us at Homecoming & Reunion Weekend spending time with friends that live all over the U.S. and with whom we've shared life's celebrations and trials. You'll also find us at events in the Washington, D.C., area, making new personal and professional connections. The Tribe is composed of not only students and alumni, but also faculty, staff, donors, parents and families.
The connections we've been able to make through the alumni network, the Parent & Family Council and our children's friends have enriched our lives in immeasurable ways. We felt this especially during our daughter's graduation in May 2023, when we were able to celebrate not only with our own family, but with the families and staff whom we've gotten to know over the past four years.
In the lovely small city of Williamsburg, W&M is an extraordinary historic university that attracts great minds. We encourage everyone to find a personally meaningful way to become involved. There are infinite possibilities, including simply being a smiling face on campus, treating a roommate to a family dinner, hosting an international student friend for Thanksgiving, acting as a W&M ambassador in your hometown, or having a student shadow you at work.
Another way to become involved is to participate in the Parent & Family Council, where parents act as the development board to the Division of Student Affairs. We decided to become involved with the PFC when our daughter began her freshman year. We know that parents and families are critical partners in student success, and we wanted to have a way to be involved that would support not only our daughter, but every student at W&M. It has been incredibly fulfilling to work with the Division of Student Affairs and Vice President Ginger Ambler '88, Ph.D. '06, P '24 and others to celebrate student success and engage in ways to make the university a better place for students, faculty, staff and alumni. If you're interested in learning more about joining the Parent & Family Council, please complete the PFC interest form or reach out to the Parent & Family Giving Team.
Behind outstanding W&M students are wonderful parents and families! Please find ways to share your time, talents and generosity as an essential part of William & Mary, now 330 years strong. While we support our students in making new friendships, networking with peers and professors and finding their way, let's do the same.
Go Tribe!
Alicia Bond '90, P '23, P '25, P '27 and Matt Bond P '23, P '25, P '27
Parent & Family Council Chairs