Message from the Parent & Family Council Chairs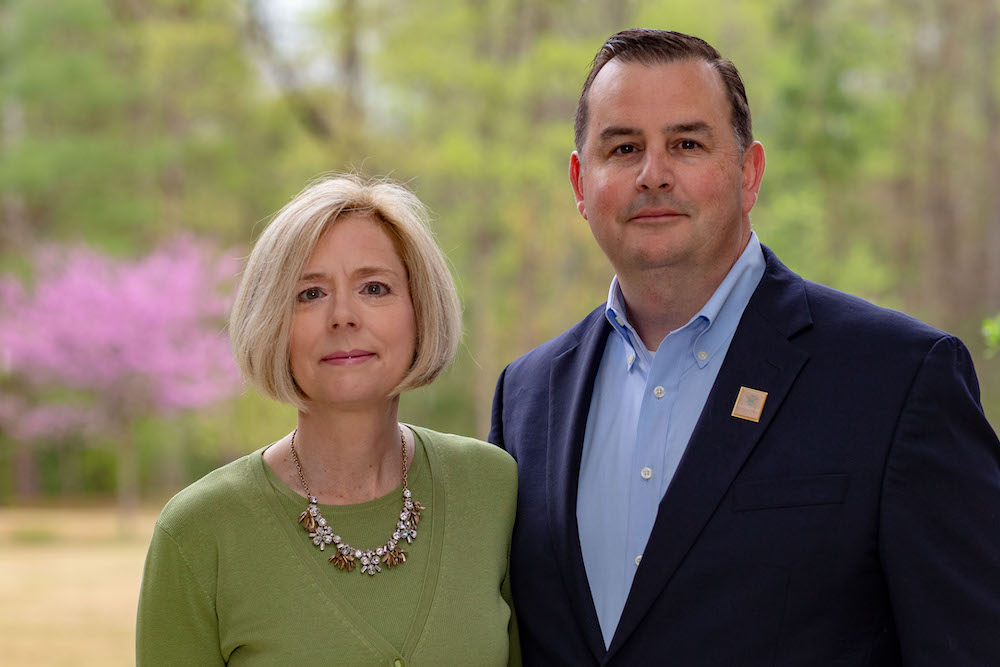 Dear William & Mary Families,
Welcome to William & Mary! As co-chairs of the Parent & Family Council (PFC), we're glad that you are part of this vibrant and inclusive community, and we hope you will join us in our effort to raise $1 million for the Parents Fund this year. As parents of a rising senior and sophomore, we're proud to support scholarships and programs that enhance the educational and campus living experiences of W&M students.
Whether you're a new Class of 2025 parent or are returning for a new year with the Tribe family, we hope you'll participate in our closely-knit community of PFC parents and families. Parents play an important role in the life of the university, and your involvement through the Parent & Family Council—as donors and volunteers—will strengthen the quality of education today and for future generations of students.
"Those who come here, belong here" is a saying of longstanding importance at William & Mary. We encourage you to find your place at William & Mary. No matter how you choose to get involved with the university, be involved.
William & Mary holds a special place in our lives! Robert is an alumnus of the class of '91 and formed lifelong friendships that continue to draw us both back to homecomings and alumni events. Our daughters practically grew up at the College and now they, too, will be alumnae. Now, through the Parent & Family Council, we have discovered an expanded community of fellow Tribe parents, faculty, and staff—and a new way to make a difference. The PFC is a select group of parent donors who serve as the volunteer philanthropic board for the Division of Student Affairs at William & Mary. Throughout the year, council members interact with university administrators to learn about, provide feedback on, and advocate for university priorities, representing and communicating with the university's wider parent community. If you're interested in learning more about joining the Parent & Family Council, please complete the PFC interest form or reach out to the Parent & Family Giving Team.
The Alma Mater of the Nation is a special and historic place—and as families, we are charged with strengthening it for its next 328 years and beyond. Your involvement on campus and your philanthropic support of William & Mary—at whatever level you are most comfortable—will bolster our community and enhance our children's experience. Whether by allowing a student to shadow you in your office or finding another way to give your time and talents, your participation makes a difference.
We look forward to seeing you in Williamsburg!
Kelly Van Niman P '22, P '24 and Robert Van Niman '91, P '22, P '24
Parent & Family Council Chairs