Two Southside Virginia students awarded Beales Scholarships at William & Mary
Two incoming William & Mary students from Virginia, Bracen Hart '27 of South Boston and Aaron Hendricks '27 of Alton, both of Halifax County, were selected to receive the competitive Beales family scholarships for the 2023-2024 academic year. Hart received the Harriett Pittard Beales '34 Scholarship and Hendricks received the Walter R. Beales III '66 Scholarship.
These merit-based scholarships provide tuition assistance to first-year students from Southside Virginia, honoring Harriett Pittard Beales and Walter R. Beales, III and their lifetime of service to the community of Southside Virginia. Recipients are chosen based on academic performance, extracurricular community activities and service, outstanding character and other personal achievements.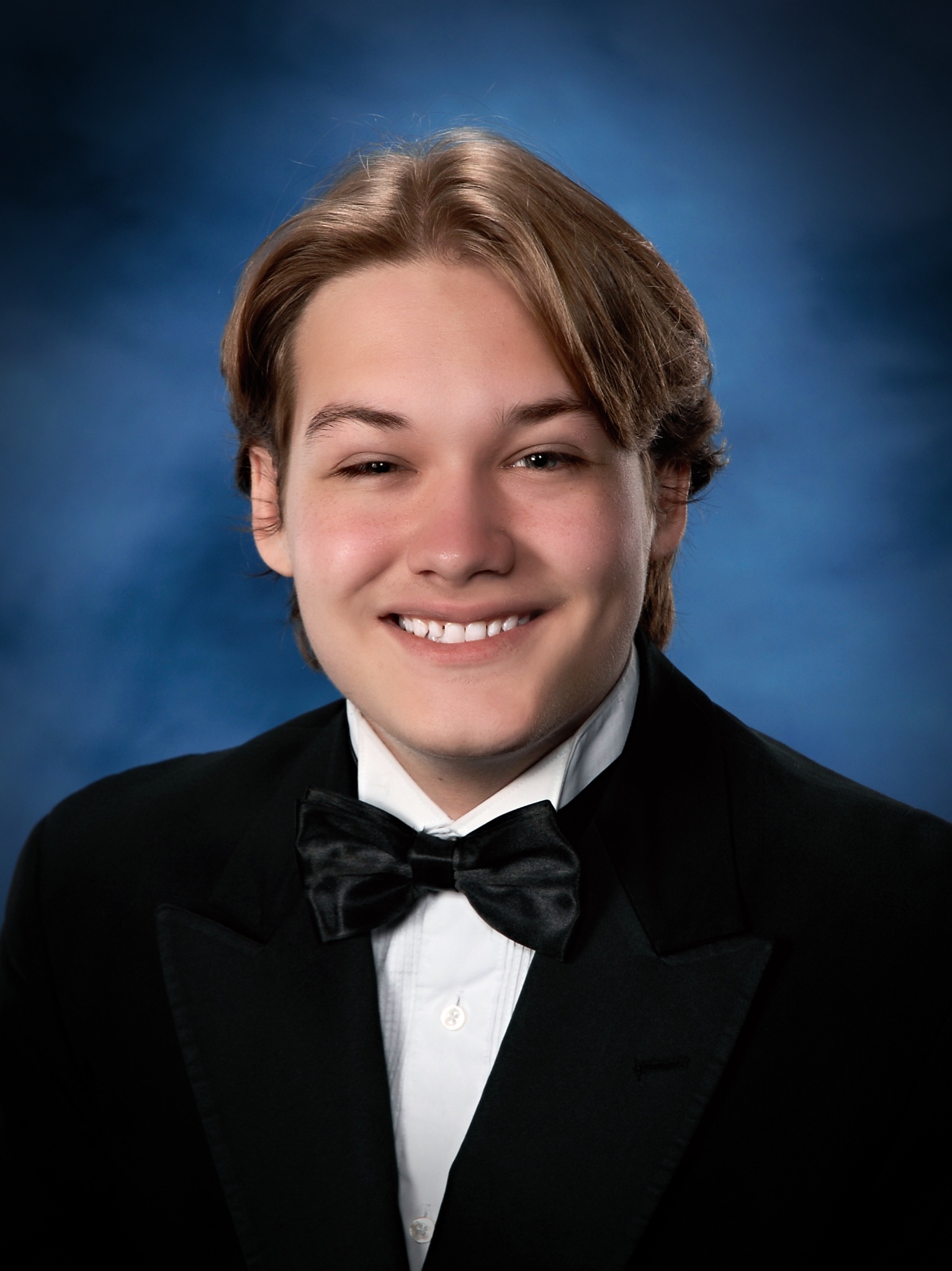 Hart is a 2023 graduate of Halifax County High School, where he placed third in his class. There, he served in several leadership  roles, including as captain of his championship-winning scholastic ACE Quizbowl team, a member of the South Boston Mayor's Youth Council, his high school robotics team, the National Honor Society. He was also a volunteer with Healthy Harvest Community Garden at Edmunds Park in South Boston.
At William & Mary, Hart hopes to study computer science and become involved with the university community, working with and leading others to make the community better. He says the prestige of William & Mary and its welcoming environment were the deciding factors for him to come to the university. Eventually he would like to travel the world, either for work or pleasure, and find a career that brings him fulfillment and joy.
"This scholarship is very important to me," Hart says. "I am very thankful that I would be chosen for such a meaningful scholarship and it makes me feel even more connected to the campus. The Harriett Pittard Beales Scholarship allows me to achieve my dream of going to William & Mary, and I am so grateful."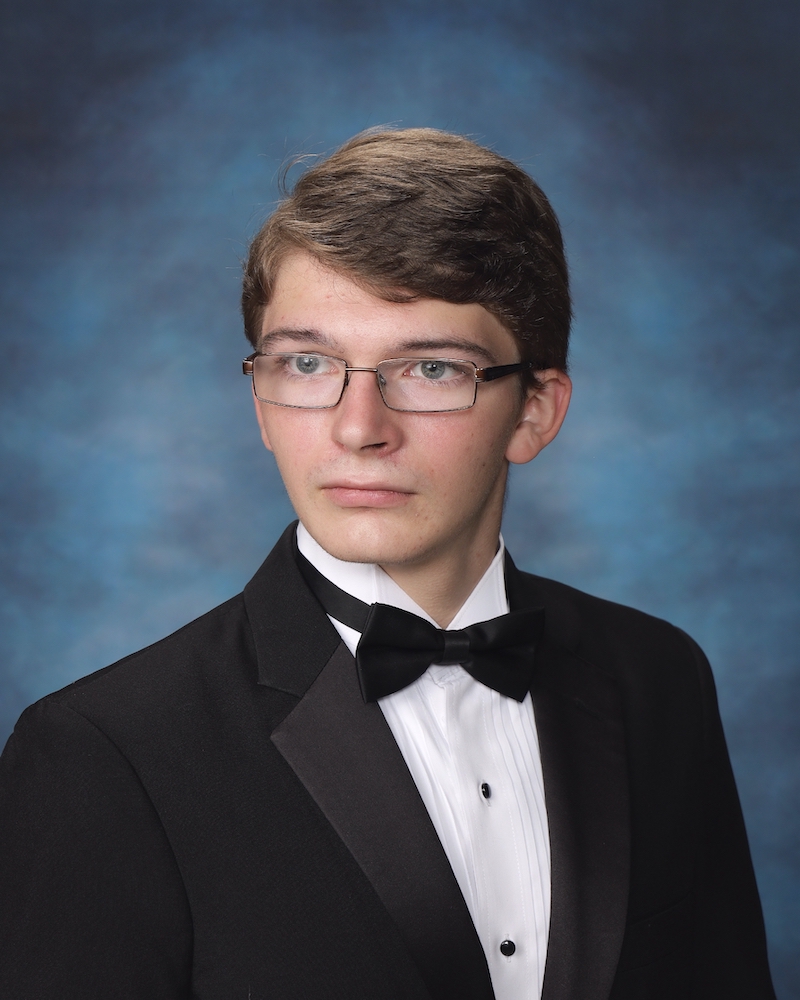 Hendricks graduated valedictorian from Galileo Magnet High School in nearby Danville, Virginia, as an International Baccalaureate student in 2023. Hendricks also served as a captain of his Quizbowl team. He was active in theatre — both community theatre and high school productions. He was secretary of his local chapter of the National Beta Club and was elected president of his local Model General Assembly club, twice receiving a nomination to the Conference on National Affairs through his involvement through MGA.
As someone from a small town, Hendricks fell in love with the close-knit community on campus and was impressed with the academic environment cultivated by the university. When he comes to W&M this fall, he intends to pursue a double major in economics and history. He eventually would like to follow in the footsteps of the Beales family and go into the legal field.
"The Walter R. Beales III Scholarship represents opportunity," Hendricks says. "Mental health is very important to me, and financial support alleviates an added burden to my academic career. William & Mary is such an amazing institution, and this will allow me to start on an excellent path going forward."
The Beales family has established two scholarships at William & Mary. The first honors the late Harriett Pittard Beales '34 of Boydton, Virginia, who taught high school and was involved in lifelong service to her community in Mecklenburg County, Virginia. Over her 100 years of life, she gave back to others in many ways, including mentoring young people and serving as the organist at her church for more than six decades. During her time as an undergraduate at William & Mary, she chaired the Women's Honor Council, served as vice president of the Women's Student Government and was also crowned May Queen as a senior.
Established in 1984 by her sons, Walter Beales '66 and Randolph Beales '82, on the 50th anniversary of her graduation, the Harriett Pittard Beales '34 Scholarship perpetuates Mrs. Beales's love of William & Mary and continues her legacy of mentoring young people. Since its establishment, the scholarship has already assisted over two dozen entering first-year students from all over Southside Virginia that includes 12 counties and the City of Emporia.
The Walter R. Beales III '66 Scholarship was created in 2016 in Mr. Beales's honor by his brother, Judge Randolph A. Beales, a member of the Class of 1982 and a judge on the Court of Appeals of Virginia as well as the former Attorney General of Virginia. Walter, an attorney who has practiced law in Southside Virginia for over 30 years, is also deeply involved in his community of Boydton and has long believed in giving back to his community. He frequently keeps in contact with scholarship recipients over the years as a mentor and friend well after their graduation from William & Mary.
Founded in 1693, William & Mary is the Alma Mater of the Nation, educating leaders and public servants for over three centuries. William & Mary prides itself on providing a tight­knit liberal arts community while also affording the opportunities of large, modern research universities. With 6,543 undergraduate and 2,974 graduate students enrolled, the university was named the top public institution for internships for the third year in a row this year by the Princeton Review. William & Mary graduates who pursue careers in finance, management consulting and law are among the highest earners in the industry when compared to graduates from the university's peer institutions, according to the Wall Street Journal.