Remembering Henry Rosovsky '49
Henry Rosovsky '49 died at his home in Cambridge, Massachusetts, at age 95 on Nov. 11. Dean Rosovsky was not a household name outside of academe, but he was one of a handful of the most consequential leaders in American higher education during the last half of the 20th century.  
Henry Rosovsky was born in Poland. The family fled the Nazis, arriving in New York in 1940. Dean Rosovsky graduated from William & Mary in 1949, where he was elected to Phi Beta Kappa. He went on to earn a Ph.D. in economics at Harvard University. He was a Korean War veteran and earned a Purple Heart.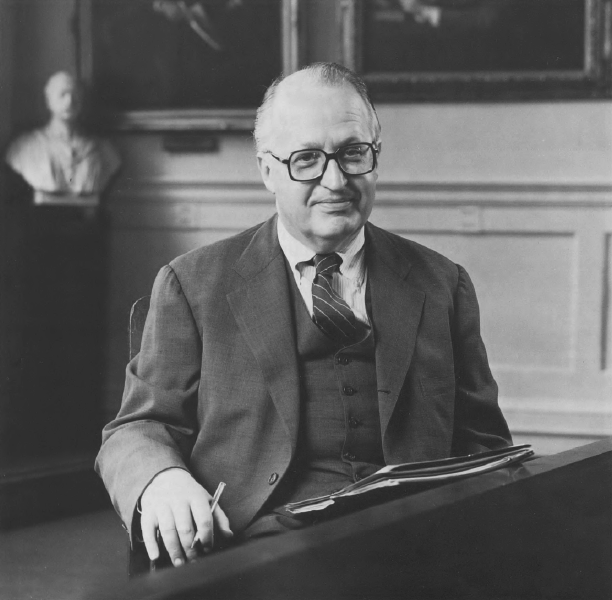 Dean Rosovsky will be most remembered for his association with Harvard. He was a longtime dean of the Faculty of Arts and Sciences. He served twice as acting president of Harvard; he twice refused an offer to be president on a permanent basis. He also refused an invitation to be president of Yale. He was a member of the Harvard Corporation, the university's governing body.
Dean Rosovsky's influence on the Harvard academic program was immense. Because of Harvard's eminence, his influence extended to the whole of American higher education.
He was instrumental in toughening Harvard's undergraduate degree requirements, which he described as so loose that a Harvard degree was little more than "a certificate of attendance." He decried an academic world that had become "a Tower of Babel in which we have lost the possibility of common discourse and shared values."
While dean, his leadership was critical in establishing Harvard's first departments of Afro-American and Jewish Studies. He also the author of "The University: A User's Manual," which has become a classic among books about higher education.
Lawrence Summers, former Secretary of the Treasury and former president of Harvard, said of him, "Henry's time as dean saw Harvard College complete the transition from a WASP redoubt to being a truly open gathering of extraordinarily talented future leaders."
Dean Rosovsky was chair of the William & Mary Bicentennial Commission. His interest in the College was lifelong but largely informal. He was a trusted counselor to more than one College president. I remember him as immensely wise and immensely astute. His grasp of what great university leadership requires was astonishing. He was also blessed with a down-to-earth sense of humor. During one of our first meetings, he warned me of the unwisdom of excessive self-importance. "Always remember, Tim, that the graveyards are full of indispensable men." He was truly the best of us.
Read more about Rosovsky's life and legacy in his obituary in the New York Times.