Giving Tuesday Turns Challenges into Opportunities
Multiply your impact on this global day of giving
Each year brings special opportunities to show the world our shared passion and pride for William & Mary — and Giving Tuesday is one of those days. On Nov. 30, when the whole world comes together to celebrate this annual day of giving, we have the chance to convey what matters most with a strong showing of support for our community.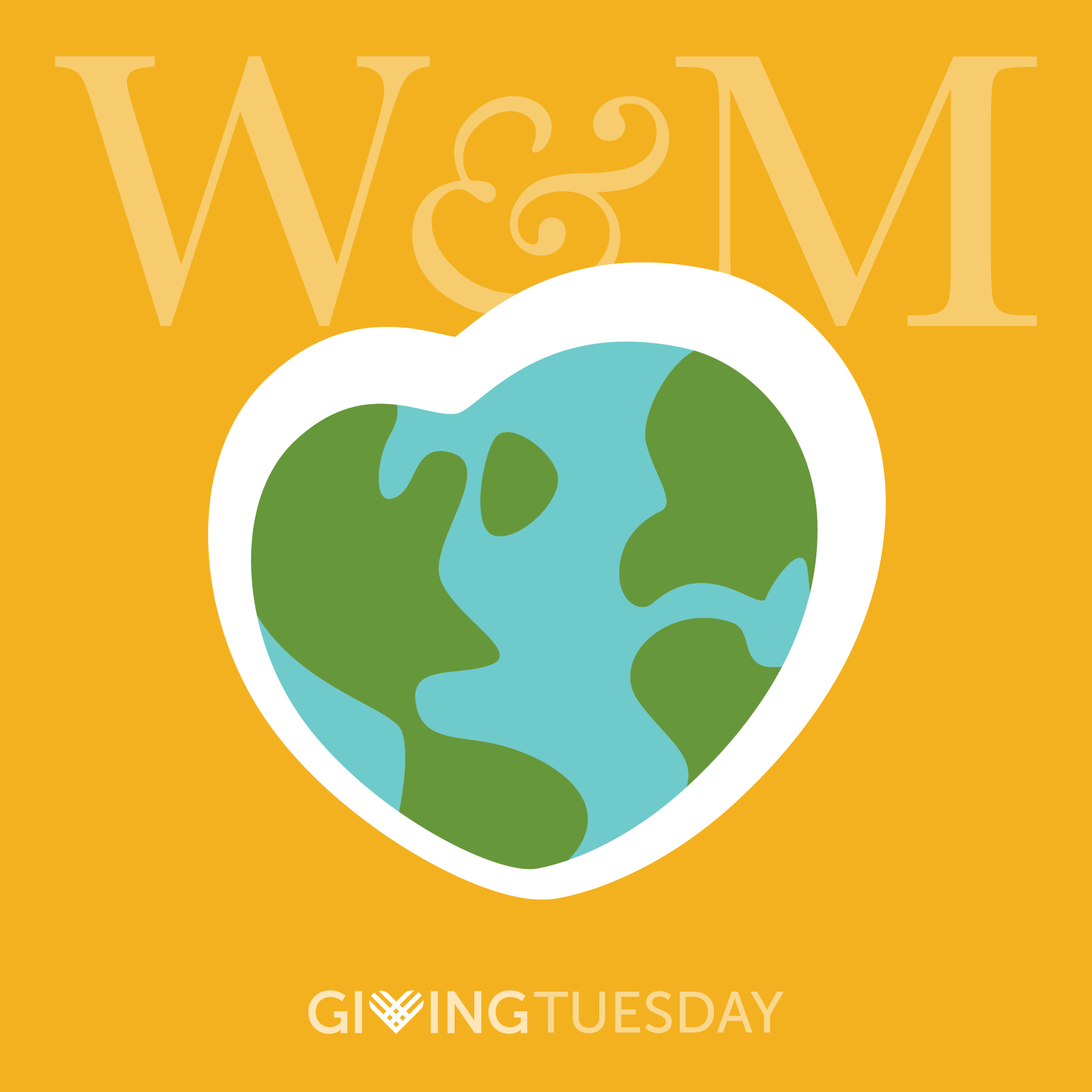 Last year, Giving Tuesday broke all records at W&M with a 65% increase in donors and 63% increase in support. A total of 2,179 donors gave $499,478 in one day. Much of the last year's support rallied around W&M Athletics as the entire community came together to help reimagine a bolder future for our student-athletes, coaches and fans. Many teams saw an incredible showing of support. With a variety of giving challenges throughout the day this year, we are poised to do even more.
To help inspire and enhance support, Nov. 30 will be filled with flash giving challenges sponsored by W&M class ambassadors that will match an extra $100 to a gift of any size, up to the amounts designated below. A total of $24,800 in flash challenge matching gifts are available during specific times throughout the day. Starting with the first gift made at 8 a.m. ET which will receive a $100 match, the challenge schedule includes:
11 a.m.–1 p.m.: Scholarships Power Hours 

(donors can

unlock an additional $5,000 for the Scholarships Impact Fund)

12–2 p.m.: Lunch Hour Lockdown ($5,000 in matching gifts are available for a variety of diversity, equity & inclusion programs)

2–4 p.m.: 120 Minutes to Go All In (athletics funds with the most individual donors will share $4,600 in additional support)

5–7 p.m.: Happy Hour Specials (gifts to the Fund for William & Mary can unlock an additional $5,000 in support)

7–9 p.m.: Out Late with Young Guarde 

(

select funds will share an additional $5,000 in support for

gifts made by

graduates of the last 10 years)

11:59 p.m.: Night Owl Challenge 

(final gift of the night will receive a $100 match)
In addition, a generous alumna is matching all gifts up to $250 to the Scholarship Impact Fund, giving the university the opportunity to unlock an additional $10,000 in matching funds.
Donors to all women's athletic programs will be recognized as Women in Action supporters and all funds raised for women's athletics scholarships will count toward a $1.5 million challenge provided by an anonymous alumna to increase scholarship support for women athletes.
W&M was also selected to participate in the Jessie Ball du Pont Fund Lightfoot Learning Challenge to unlock $25,000 in matching funds for gifts up to $500 made online before the end of the year. All gifts made on Giving Tuesday will also count toward the annual Fraternity & Sorority Life Alumni Challenge.
"The support of our entire W&M community is essential to ensure our students thrive, and Giving Tuesday is the perfect opportunity to show the world what we can accomplish when we come together to support William & Mary," says Vice President for University Advancement Matthew T. Lambert '99.