Experiential Learning Across the Globe
Today's students know that one of the most important factors to landing a great job after graduation is getting an internship (or two). Now imagine that in addition to learning from top professionals in a hands-on environment, that internship included spending the summer working halfway around the world to build capacity at an NGO or within a developing country's government.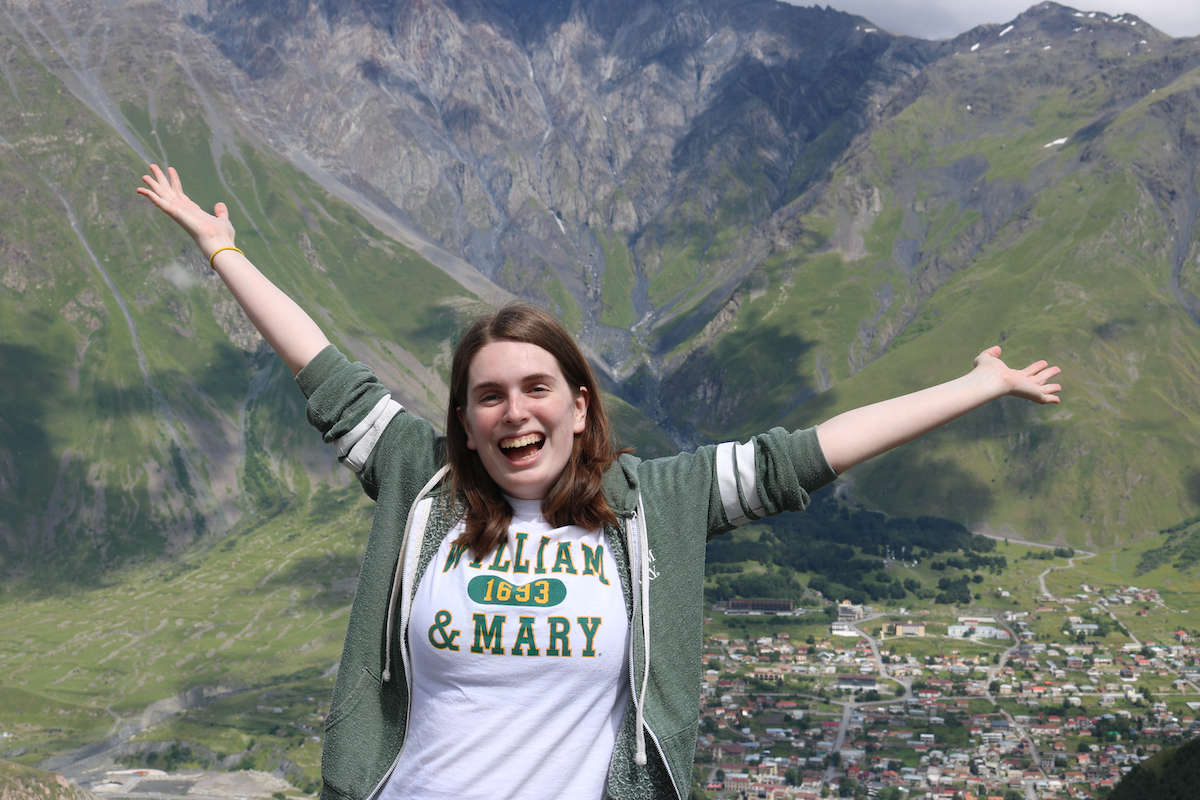 That's what Elizabeth Sutterlin '20 did last summer in the country of Georgia.
The opportunity was part of the Global Research Institute's (GRI) Summer Fellows Program, which sent 24 students to 12 countries last year to work with William & Mary faculty and local NGOs to solve real-world problems.
"NGO partnerships are essential because they provide the valuable context and information necessary to understand the complex dynamics associated with allocating limited resources," said Health Sciences Professor Carrie Dolan, who was scheduled to work with students embedded at Community Health Partners in Kenya this summer. Due to COVID-19, GRI is offering remote summer fellowship placements this summer in collaboration with W&M faculty and partner organizations.
"Students can work directly with NGO partners to see how the concepts we've learned in the classroom apply in the real world and how the data we collect informs the decision-making process," said Dolan.
For Sutterlin, the experience enabled her to work with an international development NGO on an e-governance project to redesign and overhaul the Georgian government's website. Sutterlin's role was to research how other nations, such as the United States, Germany and Australia, have designed and communicated information on their government sites. She also helped to rework several NGO brochures and pamphlets to make the content more accessible to the public.
"Georgia declared independence from the USSR in 1991, but it wasn't until the 2003 Rose Revolution that the country began the process of democratizing and pursuing a more pro-Western foreign policy," said Sutterlin, a dual major in international relations and post-Soviet studies. "Over the years, Georgia has taken a good deal of aid and made tremendous strides toward eliminating poverty and rooting out government corruption. It was so exciting to be able to be part of that process."
Suttlerlin also conducted research with Government Professor Dan Maliniak, who had been asked by the United States Agency for International Development (USAID) to evaluate the effectiveness of an online petitioning platform called iChange in Georgia. Similar to the We the People petition platform used in the U.S., iChange was launched by the Georgian government to garner community participation in government, but it has had limited success.
"I interviewed as many people as I could to try to put the pieces together as to why the platform wasn't successful in generating a lot of new petitions," said Sutterlin. "Through this experience of working and living in a foreign country, I gained a lot of confidence and independence. I learned a lot about myself. It was really eye-opening."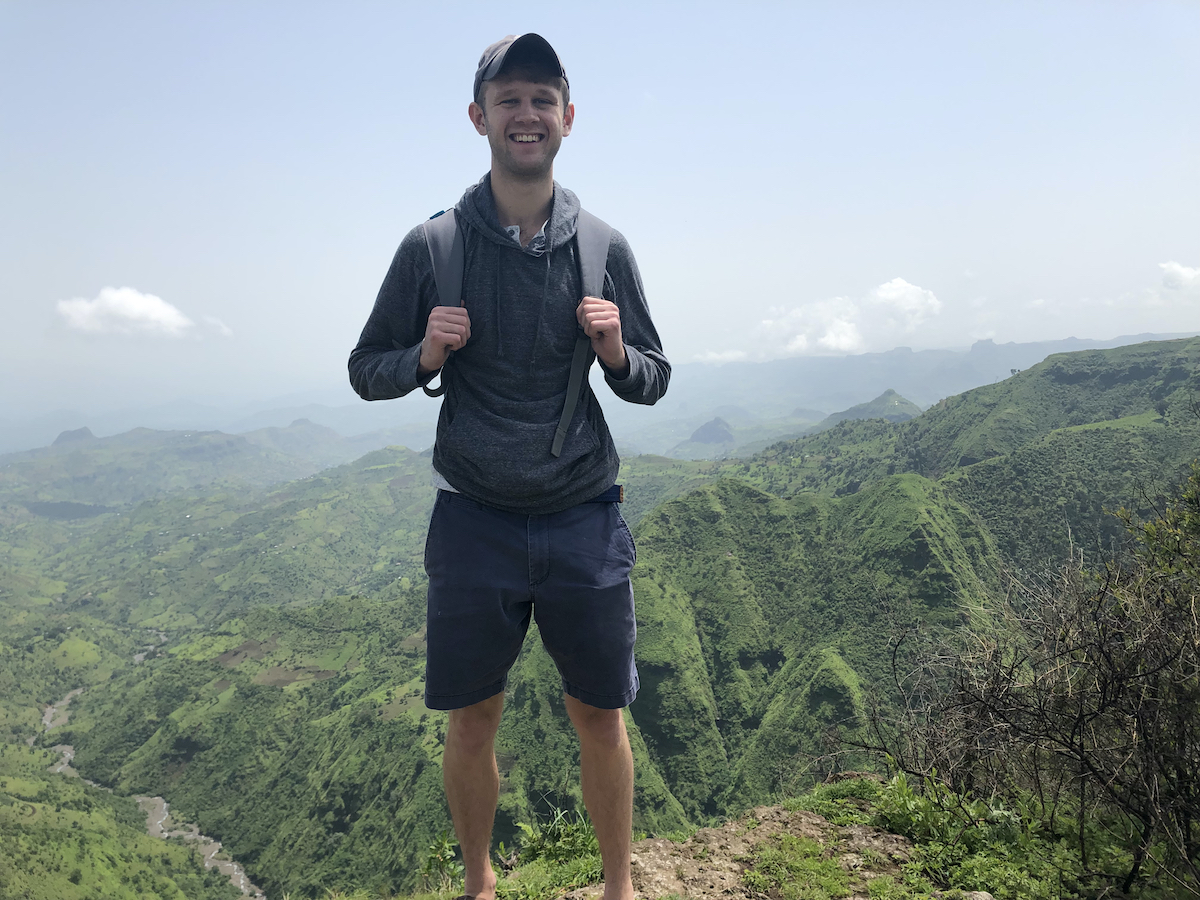 Henry Young '20 had an equally life-changing experience — twice. In the summer of 2018, the economics major from Evanston, Illinois, was placed in Liberia as a summer fellow. He worked with Professor Philip Roessler and a small team of William & Mary students to empirically evaluate the impact of LEAD Africa's Monrovia Football Academy. The school was launched in 2015 by Will Smith '14 as the first academy in Liberia to combine high-quality education with professional sports training.
In 2019, Young traveled as a summer fellow to Casablanca, Morocco, to help establish the baseline protocols for assessing impact and success at a new, second LEAD Africa academy, using evaluations modeled after the research he did in Liberia.
"The first experience in Liberia was sort of like having training wheels on — it gave me the necessary skills and confidence to engage further in Morocco and also to pursue my own research," said Young. "This was not just theoretical work. It was a hands-on problem-solving experience with real-world outcomes. These experiences have had a transformative impact on my academic career and personal life."
In 2017, the program was endowed by Bob Trice '68 and Susan Saulmon Trice '68 and it received support from the Government department in 2019. As part of this year's 50th Reunion, the Class of 1970 Global Research Institute Summer Research Fellowship Endowment was created as one of the class's fundraising projects.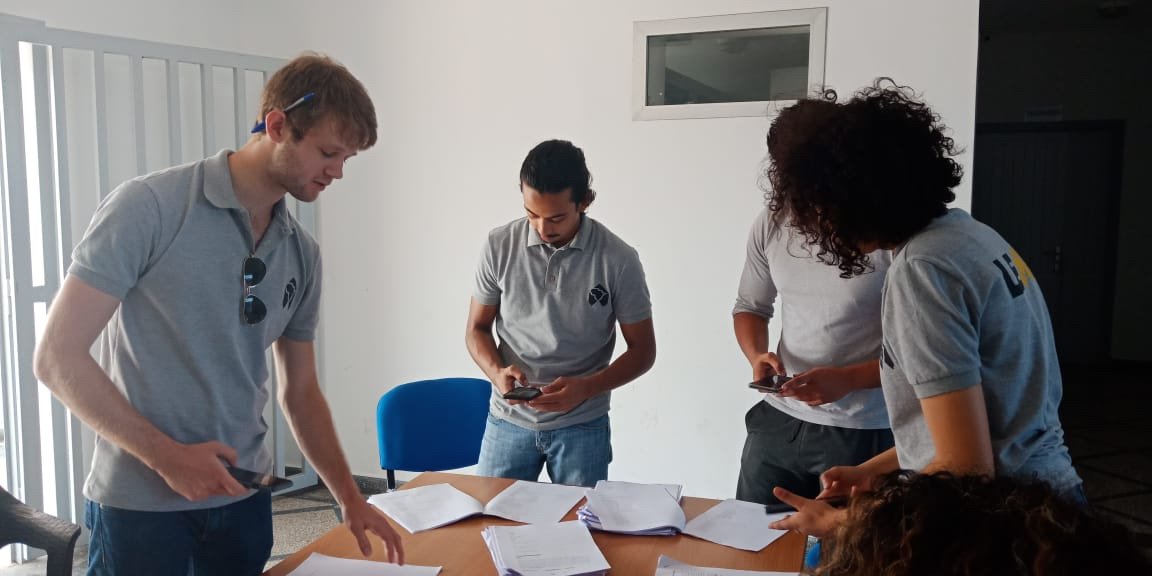 Both Young and Sutterlin are also 1693 Scholars, and both are quick to point out that their scholarship has transformed their experience at W&M. The 1693 Scholars program fully supports in-state students and pays a portion of out-of-state students' tuition.
"I am incredibly grateful. I can't even begin to list all the ways the 1693 program has impacted my life," said Sutterlin, who is from Croton-on-Hudson, New York. "I hope that someday the program will be fully funded for all so that money is no longer a barrier for incredible students coming to William & Mary. The more we are able to include the very best and most diverse students, the better our campus is."
Young agrees, "I wish every student could experience the unparalleled mentorship and support the 1693 program offers. I may not have come here without the scholarship and now I can't imagine my life without the incredible experiences I've had at William & Mary and as a summer fellow."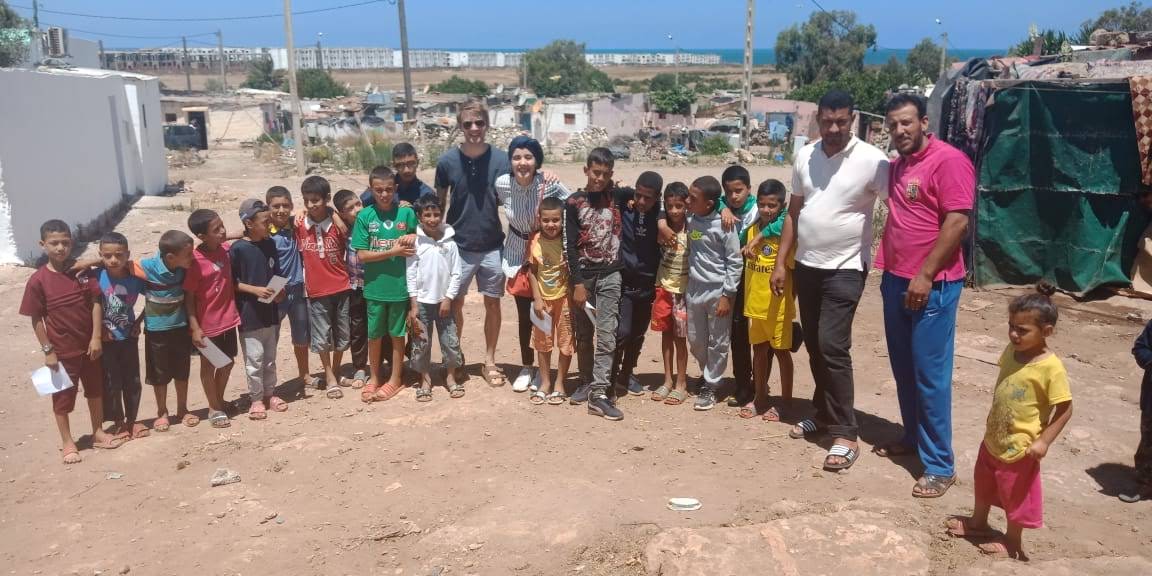 Stay up to date on AidData's research about China, along with other research topics, updates and events and subscribe to AidData's newsletter.
Learn more about the Global Research Institute's research, events, and opportunities and sign up for the GRI newsletter.