Construction on Alumni House Nears Completion
The Alumni House expansion project is now largely complete and construction on this expanded home for alumni and friends is drawing to close.
"Thank you to everyone who contributed to this project, which has been many years in the making," said Marilyn Ward Midyette '75, CEO of the W&M Alumni Association. "The expanded house shows the important role our alumni play in the life of the university, and we hope this will be the first stop whenever alumni and their families and friends visit campus."
During the For the Bold campaign, which closed on June 30, alumni and friends contributed almost $22 million to the expansion project.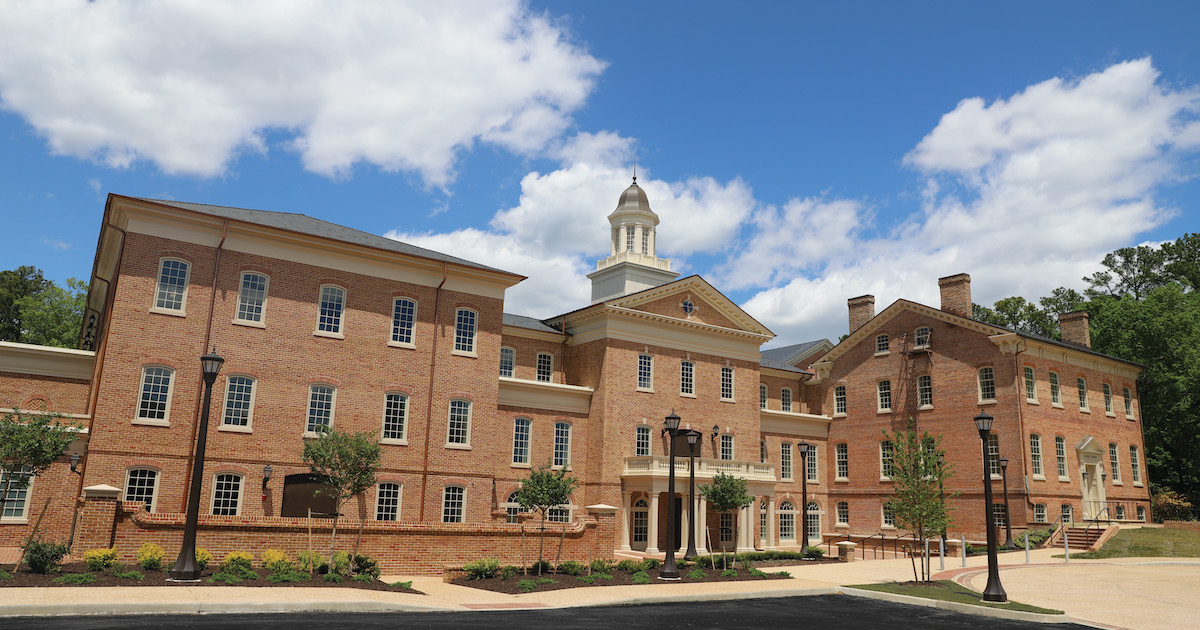 Once campus fully reopens to visitors, the Alumni House will host a wide variety of engagement events, including Homecoming & Reunion Weekend, Traditions Weekend, affinity and identity group programs, award ceremonies, and programming for young alumni. It will also be available for private events and university functions for alumni, students and friends.
The 53,000-square-foot facility will be the largest non-athletic event space on campus. Hunter Hall, the ballroom named for lead donor Hunter Smith '51, L.H.D. '18, will be used for large gatherings, once pandemic restrictions are lifted.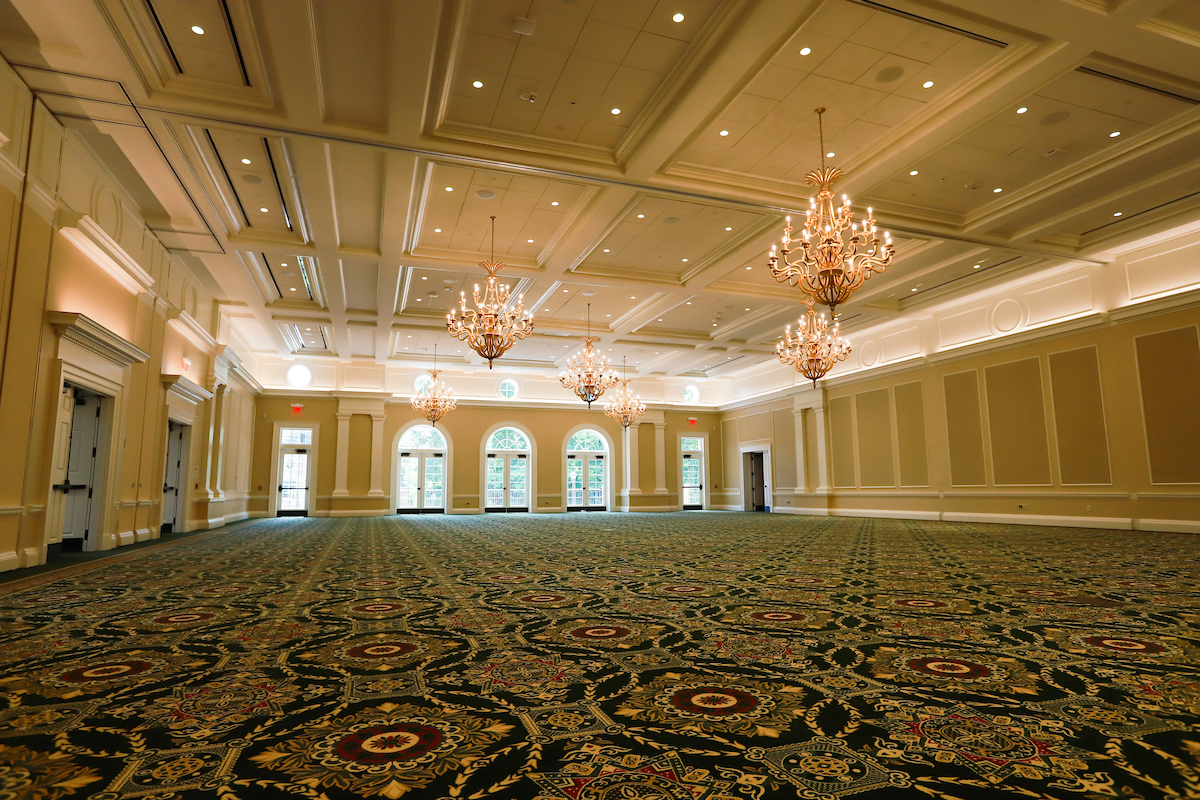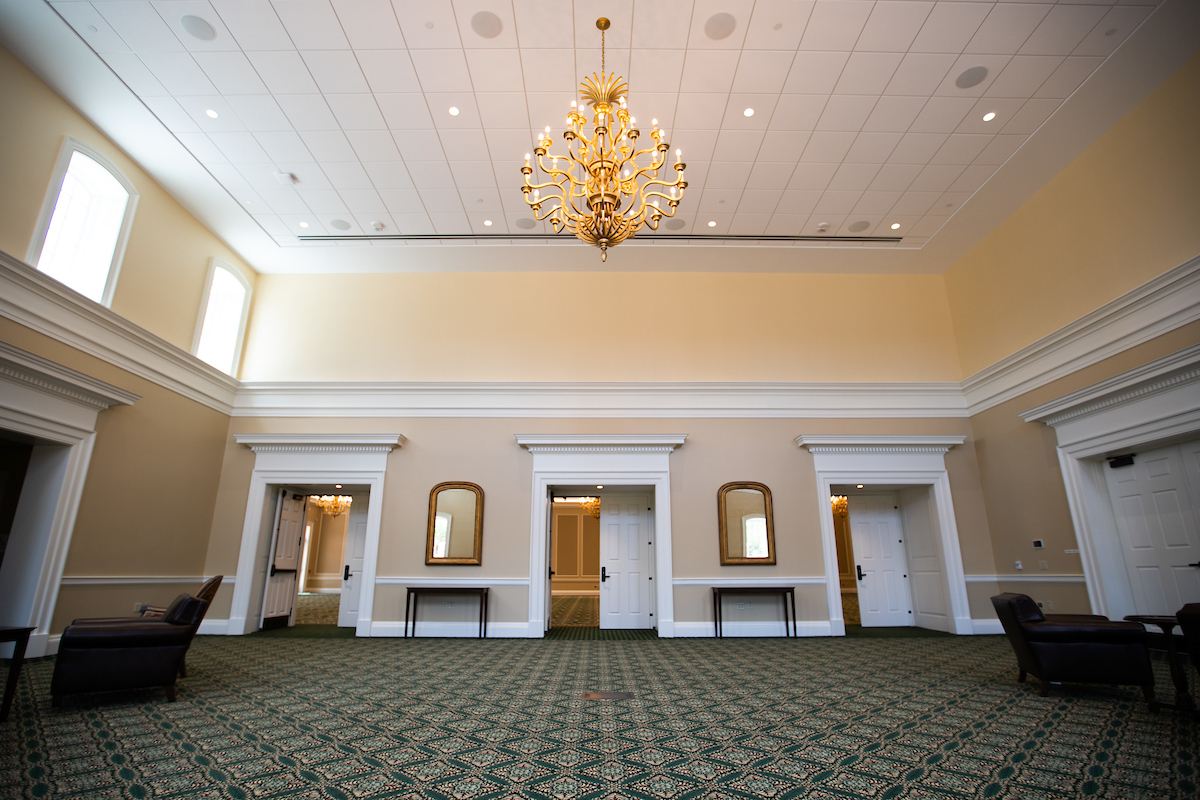 Other features of the expansion include a new reception area. Finishing touches are still being made to interiors to ensure no detail is overlooked, and furniture and artwork continue to be delivered and installed.
The historic Bright House and the 1997 expansion also underwent renovations, including a new HVAC system, carpeting, windows and other updates — while still maintaining its historic charm.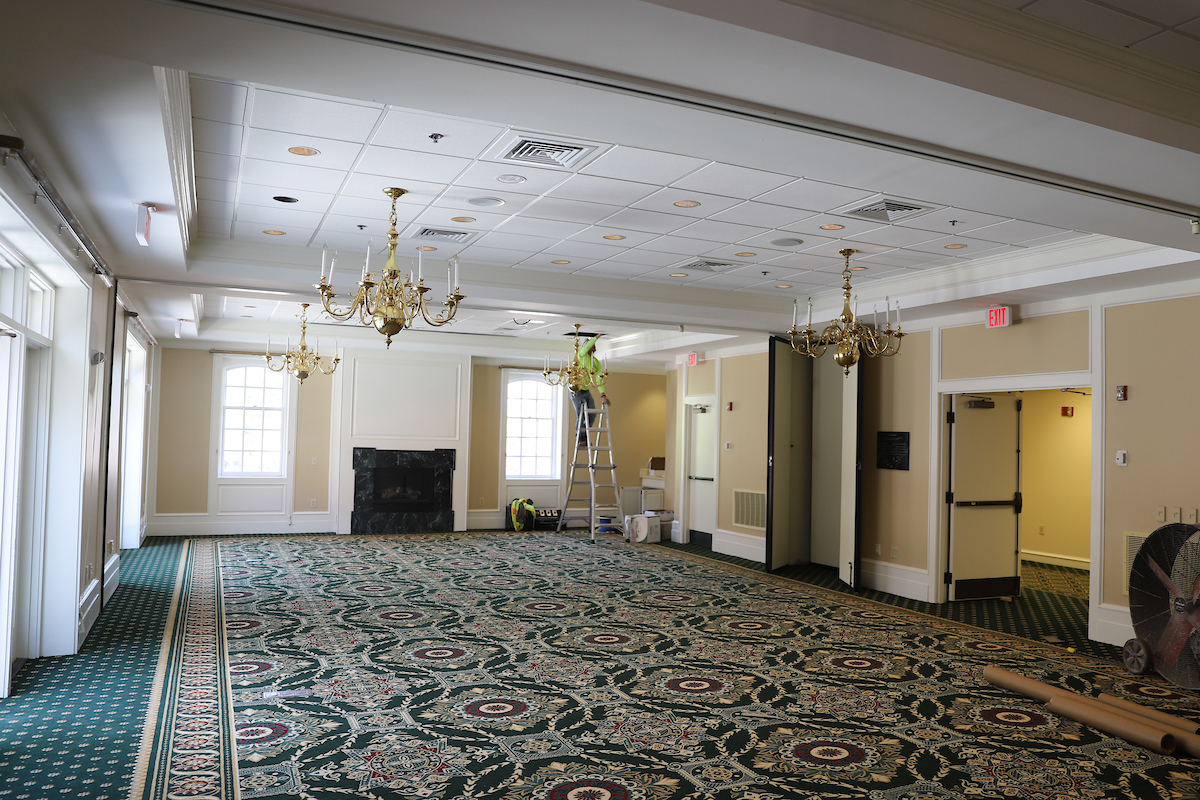 One of the final pieces of construction still to be completed is the Family Courtyard, which will honor multigenerational William & Mary families and affinity groups with strong ties to the university. Once this area is complete, the construction fencing will be removed, providing a clear view of the expanded house from Richmond Road and Zable Stadium. For more information about the Family Courtyard, please contact Richard Long at 757-221-1016 or RNLong@wm.edu.
Engraved bricks also continue to be added to the new Clarke Plaza, which extends just outside Hunter Hall. These bricks commemorate the loved ones and special memories of generations of alumni. To reserve an engraved brick of your own, visit the Commemorative Bricks webpage or contact Cindy Gillman at (757) 221-1168 or cbgill@wm.edu.
 
With the announcement that Homecoming & Reunion Weekend will not take place in person this year, the Alumni House dedication will be rescheduled. However, the Alumni Association is considering other ways to celebrate the opening of the house and possible future dates for the dedication so as many alumni and friends as possible can take part.
"This is a space for all of us to enjoy," said Midyette. "A house becomes a home by the people within it, and I look forward to the day when we can welcome everyone to their new home-away-from-home on campus."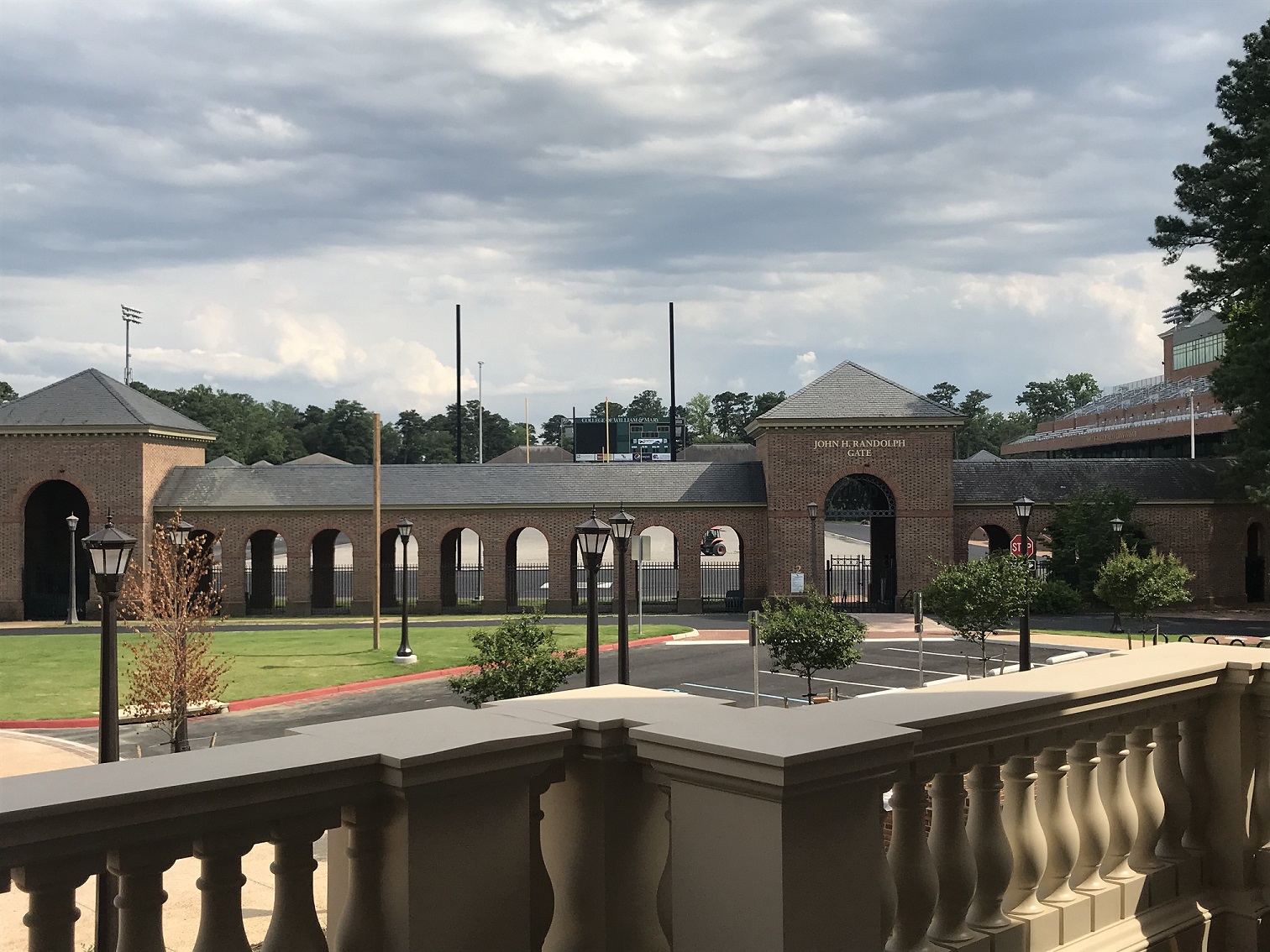 Additional photos from throughout the project can be found in the Alumni Association's Facebook album (no login needed).
There is still $750,000 remaining to be raised to complete the Alumni House expansion project. Want to support the expansion or Alumni Association programming? Visit giving.wm.edu or contact Richard Long at 540-578-3615 or RNLong@wm.edu.