Boël Gift Expands Mason School International Business Initiatives
Fund cultivates global mindset among Raymond A. Mason School of Business students
When Nicolas Boël M.B.A. '89 was considering where to apply for graduate school, an international experience was at the top of his list.
"My family believes in the importance of a U.S. education and having international business experience," said Boël, who is from Belgium. "As a William & Mary student, I was grateful for the opportunity to discover a different curriculum and the U.S. culture and, of course, Southern hospitality."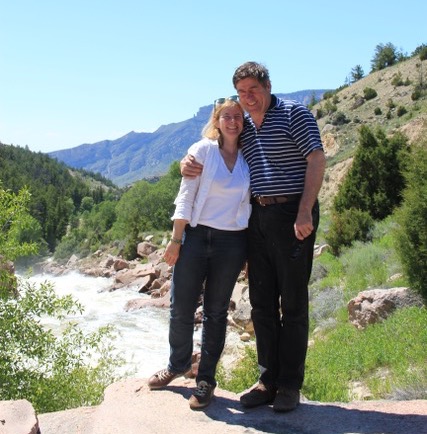 When Boël and his wife, Valentine, arrived on campus as newlyweds in 1987, he was the only European in his class. Now, as a Business School Foundation board member and the chairman of Solvay, a family-owned global chemical company based in Brussels, Boël wants more business students to benefit from an international experience like he did.
This spring, the Boëls made a generous commitment to support global business initiatives at the Raymond A. Mason School of Business. The Nicolas and Valentine Boël Endowment for International Business will enable Dean Larry Pulley '74 to invest strategically in programs that cultivate a global mindset among undergraduate and graduate students.
"We are so grateful to the Boëls for giving us the opportunity to imagine the possibilities in global education at the Mason School of Business," said Pulley. "Nicolas and Valentine's generous support offers us remarkable flexibility to inject meaningful funding into some of our existing efforts and to plan for and kickstart new, exciting global educational opportunities."
In consultation with faculty and program teams, Dean Pulley will use the fund to support various curricular and co-curricular initiatives that give students exposure to international business issues and learning opportunities on campus and around the world, as well as enhance global and cultural understanding.
"I believe education should be supported in every country," said Boël. "William & Mary is a jewel, with amazing people and strong principles. It is important to support a place you know, a place where you believe in what they are trying to achieve."
One possible opportunity from the Boëls' support may be the expansion of the Mason School's global immersion program, which is led by Professor Don Rahtz.
"Private support is critical to creating the unique opportunities that will further distinguish the breadth and caliber of our international programs," said Rahtz, who was a young marketing faculty member when Boël attended W&M. "Thanks to this generous gift, the next generation of Mason School students will be able to experience the rich diversity in international cultures through a variety of immersions and partnership programs with public and private sector entities in a complex and ever evolving global community."
It is exactly these kinds of efforts to increase global understanding that Boël hopes to advance at William & Mary.
"William & Mary's focus has always been on the student and how they can get the most out of their educational experience," said Boël. "Through travel and understanding different perspectives and issues, students can build the important principles they've learned into their careers and lives."
The Boëls also see their support as part of a bigger picture.
"I have always believed in diversity — the diversity of people and ideas," said Boël. "It is important for students to know the facts and remain objective about what is happening in other countries and around the world. Through an international experience, students can use the knowledge they gain to make their own choices."
Boël continues, "Improving global education and knowledge is a good thing for William & Mary. But, ultimately, supporting more open communication and global understanding is also a good thing for everyone — in the U.S., Europe and all international businesses."
Hear more about Boël's experience working and leading on two continents in a podcast he recorded with William & Mary's Raymond A. Mason School of Business in 2015, "Adapting your Leadership Style."