Bell Society Stories: Sophia Perrotti '16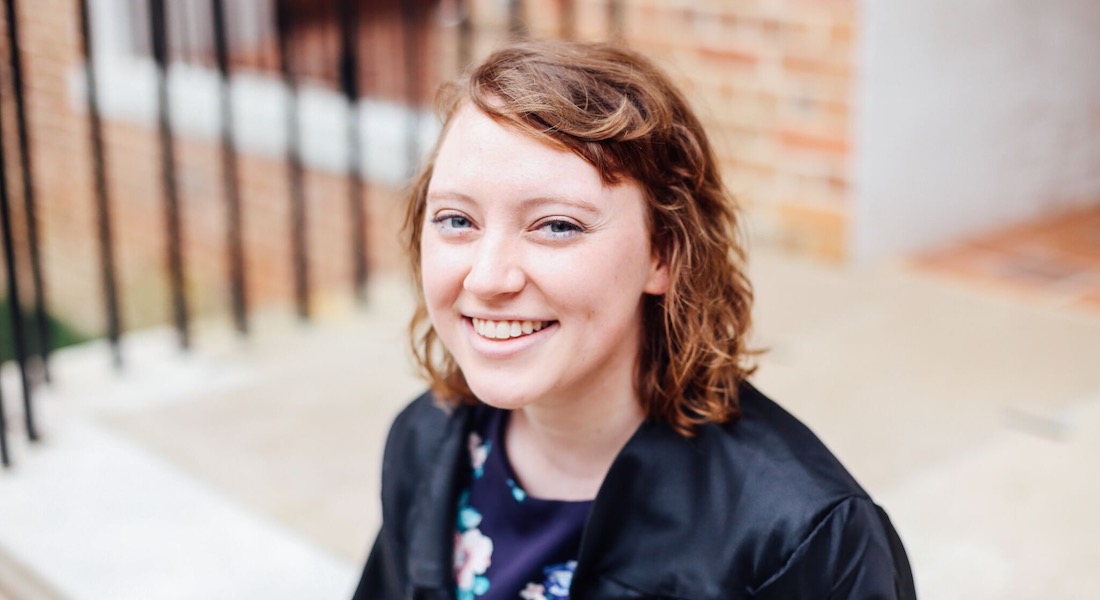 This week, we are recognizing members of our Bell Society for their consistent annual giving to William & Mary. Sophia Perrotti '16, assistant director for Phonathon for the Office of University Advancement, is a Cornerstone member of the Bell Society and has a perfect giving record, having made at least one gift every year since her graduation. As the For the Bold campaign comes to a close, we asked her to share her unique perspective on giving back to William & Mary.
Your first gift was $5 to the Fund for William & Mary as a student. Why did you choose to give to William & Mary?
My junior year, I was working with Phonathon, so I was very aware of the importance of giving back to William & Mary. Phonathon was a great job to have as a student — it's on campus, has flexible hours, and you call and talk with so many great alumni and donors about William & Mary. People really open up to you, and I enjoyed hearing stories from alumni about their time on campus.
I was walking through the Sadler Center and some students from Students for University Advancement had a table there. They asked me to donate, and I gave them what I had. It was important to me, after asking others to give, that I gave back to William & Mary as well.
Why did you keep giving after graduation?
A student caller reached out to me and asked if I'd like to contribute to One Tribe One Day. I didn't have a lot to give but I wanted to be part of that special day for William & Mary. Then, when I came back to work here in 2017, I set up a recurring gift, because I know how important consistent support is for William & Mary to be able to plan for the future. I even convinced my dad, who went to graduate school here, to get more involved as well!
You are a consistent supporter of the Scholarships Impact Fund. What about supporting scholarships is meaningful to you?
I don't want anyone to miss out on the great William & Mary experience I had because they couldn't afford it! I felt so at home here, and I want others to have that too. I also want to make sure William & Mary can compete for the best students with other great schools. It makes for a better campus when we have a wide mix of students able to attend.
What do you love about working in the Office of University Advancement at William & Mary?
As assistant director for Phonathon, I really enjoy working with students and being a connection between our students and our fundraisers. I was a government major here and wanted a career with nonprofits, and it's been fulfilling to raise money for a cause I care deeply about — the opportunities we can give our students.
How has Phonathon changed during COVID-19? 
It was important to us to keep at least some of our students employed during this challenging time, and to make sure we keep in contact with the W&M community. We have a group of students who are working remotely to call our alumni and donors, not to ask them to give but just to make sure they are OK during this crisis.
Why is it especially important to give to William & Mary now?
So many in our community are in need right now. If you're able to give, any amount and to any area will help.
And, if you give before June 30, your gift could also get us over the finish line of the For the Bold campaign. You can be part of this movement that has brought so many people together for William & Mary.
For the Bold ends in just a few short weeks! What has the campaign meant to you?
I'm seeing the strength of that community and the generosity that it possesses. I remember as a student walking around campus at Homecoming and not really understanding what it meant to be an alumna. But now, being part of this campaign, I've seen why our alumni care about William & Mary and want to help it succeed for all time coming. I feel that connection as well.