A wedding gift that keeps on giving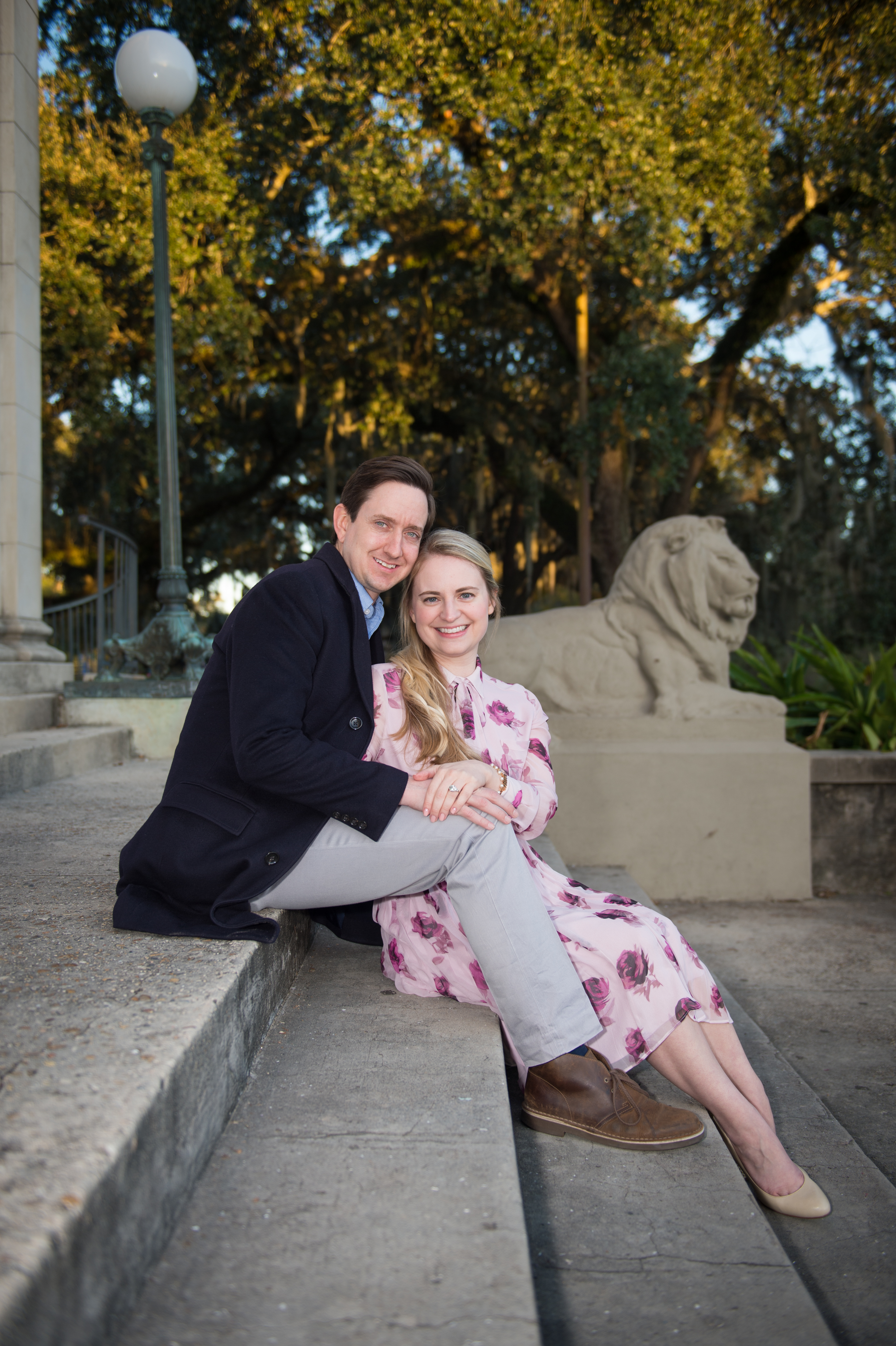 Photo by Kate Gegenheimer of Marigny PhotographyMegan Dorward '07 is no stranger to the impact and importance of private giving. As a founding member of the Society of 1918, a member of the Alumni Association Board of Directors and a former member of the Annual Giving Board, she has made giving back to William & Mary an important part of her life.
Now, she and her fiancé, Richard Brahan, are using their wedding as an opportunity to encourage others to join them in giving back and to create a lasting impact on others' lives. In lieu of a traditional registry, they have established the Megan Dorward & Richard Brahan Wedding Scholarship and have encouraged their loved ones to make financial contributions to it in celebration of their wedding.
Since their engagement in December, Megan and Richard have worked tirelessly not only to plan their wedding, but also to establish the foundation of a scholarship for first-generation college students with financial need to attend William & Mary. While their upcoming September wedding in Natchez, Mississippi, will be just one magical day, their gift to William & Mary will last for all time coming.
What inspired you to create a scholarship in lieu of a traditional wedding registry?
Richard and I feel very blessed, and we recognize that we've been privileged to have the means to take advantage of the opportunities in life that have come our way. We viewed our wedding registry as a chance to create something bigger than ourselves that would live on after our wedding day. We wanted to use this celebration as a chance for our friends and family to unite to do some good in the world and put their gifts toward creating opportunity for someone who would not have it otherwise.
Through my involvement with boards at William & Mary, I have seen the collective impact that small gifts from private donors has on W&M. It is easy to walk around campus and see the impact of the major gifts — the buildings that come with naming rights — but it's the smaller, annual gifts that are the lifeblood of William & Mary. Gifts under $200 collectively add up to millions of dollars each year. The For the Bold campaign has really stoked my passion for need-based scholarships, which is one of the pillars of the campaign. It is essential to the future of William & Mary and to our society that the brightest young minds have every opportunity to receive an exceptional education.
What impact do you want the scholarship to have on the recipients?
We believe education can break the cycle of poverty. It can lift people up from their station in life and can change the trajectory of an entire family line. But we recognize that a college education comes with a tremendous cost, and for students who would be the first in their family to attend college, all too often they find it just out of their grasp. Our hope is that this scholarship will provide an opportunity for a student who may not have had it otherwise and will make the world a little fairer for someone.
What message would you like to send to the future recipients of this scholarship?
A message of hope. We hope that this scholarship makes an impact that will continue to be felt long after our wedding day. We hope that whomever receives the scholarship knows that many people contributed to it, and they are all rooting for them. We hope that the recipients thrive at William & Mary, and that they, too, will join in the long-standing tradition of private giving and create opportunities for future students who need it. This is what connects us all as alumni and friends of W&M — recognizing the value of a William & Mary education and making it possible for others to have that opportunity for all time coming.