W&M alumni to boost Master of Accounting program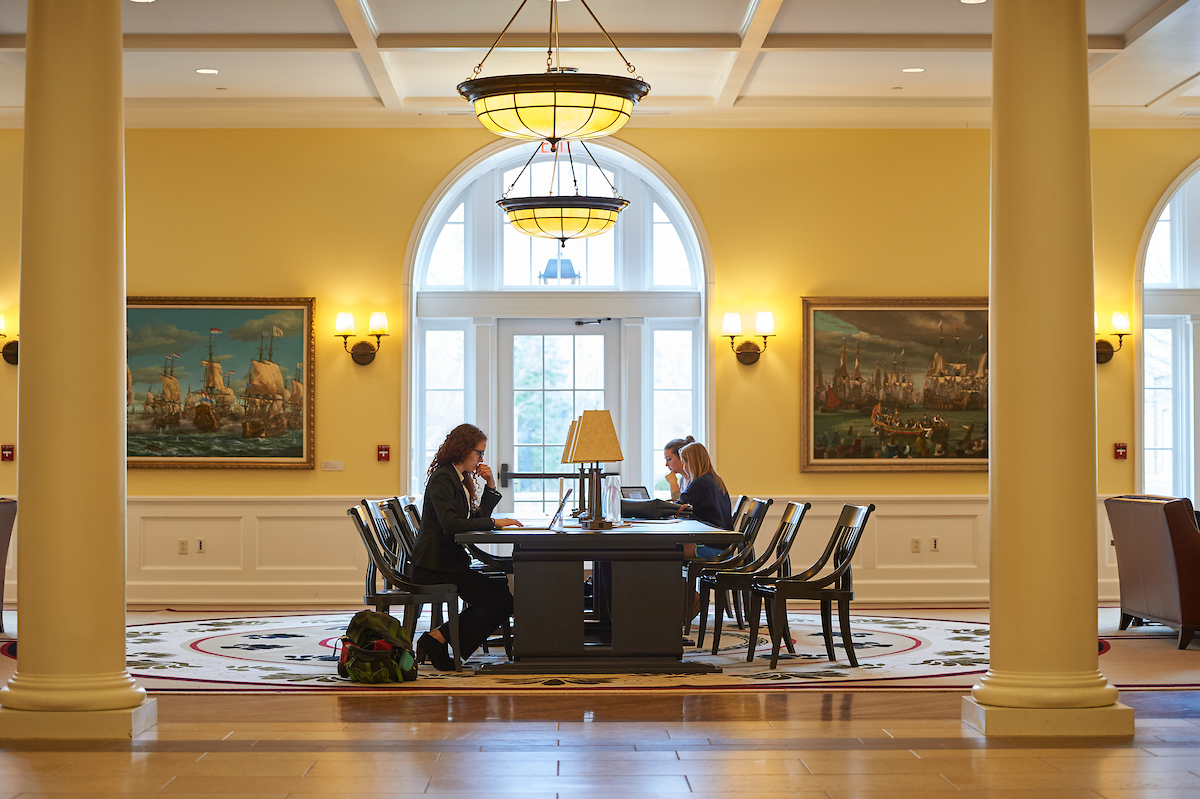 William & Mary's Raymond A. Mason School of Business is tapping into its network of accomplished alumni by asking them to refer the next generation of bright minds to the Master of Accounting (MAcc) program. The Alumni Referral Scholarship Program, which began last fall, provides $5,000 scholarships to students who are referred by William & Mary alumni and then apply for and are accepted into the MAcc program. Jennifer Dahnke, assistant dean of one-year master's programs at the business school, recently spoke to us about the new scholarship program.
What is the MAcc program?
The Master of Accounting program is a 12-month full-time master's degree program that currently has about 80 students. The program is designed to provide students with a core set of tools during the fall semester. In the spring semester, each student can design a program based on his or her educational and professional goals. Graduates of our program have a 96 percent placement rate within six months of graduation. The program is also ranked No. 4 in the country by the Public Accounting Report.
How does the Alumni Referral Scholarship Program work?
If a graduate of William & Mary refers a prospective student prior to the student applying for admission into the MAcc Program, the student will receive a $5,000 scholarship toward tuition upon acceptance. Alumni can refer up to three students per academic term.
What is the goal of the program?
The Mason School of Business wants to ensure that we are continuing to attract the best and brightest students to the Mason School of Business. The idea behind the scholarship is to use our incredible alumni network to attract these applicants. We are hoping that the referral program will be a way for our alumni to support the business school by sending quality students to the program.
Why are alumni great ambassadors to promote the program?
We in the Mason School of Business know that our graduates are out in the field. For example, the Master of Accounting degree is what someone typically needs to sit for the Certified Public Accounting (CPA) exam. Often, when accounting graduates are talking to students, it's when they are hiring them for an internship or an externship. What we're hoping is while they are out talking to students about internships and externships at their company, they also tell them that if they need additional credits to sit for the CPA, they should consider William & Mary's MAcc Program.
What's next for the Alumni Referral Scholarship program?
There are plans to expand this scholarship to other programs within the Mason School of Business. For example, the full-time MBA programs has recently implemented a similar scholarship. The full-time MBA program strongly relies on alumni referrals to craft a talented and diverse learning cohort. Alumni know best what it takes to be successful in the program and they are our best brand ambassadors. Students can learn more about the full-time MBA program and alumni can refer students by visiting the Alumni Referral Scholarship page.
To refer a student into the MAcc program, please complete this form. For questions about the MAcc program or Alumni Referral Scholarship, please contact Jonathan Schramm, director of admission for MAcc at the Raymond A. Mason School at jonathan.schramm@mason.wm.edu  or by phone at (757) 221-1763.
To learn more about how to support student scholarships at the Raymond A. Mason School of Business, please contact Matt Rheinecker, director of development, at matthew.rheinecker@mason.wm.edu or (757) 221-7847.