The Kohlhagens: A W&M love story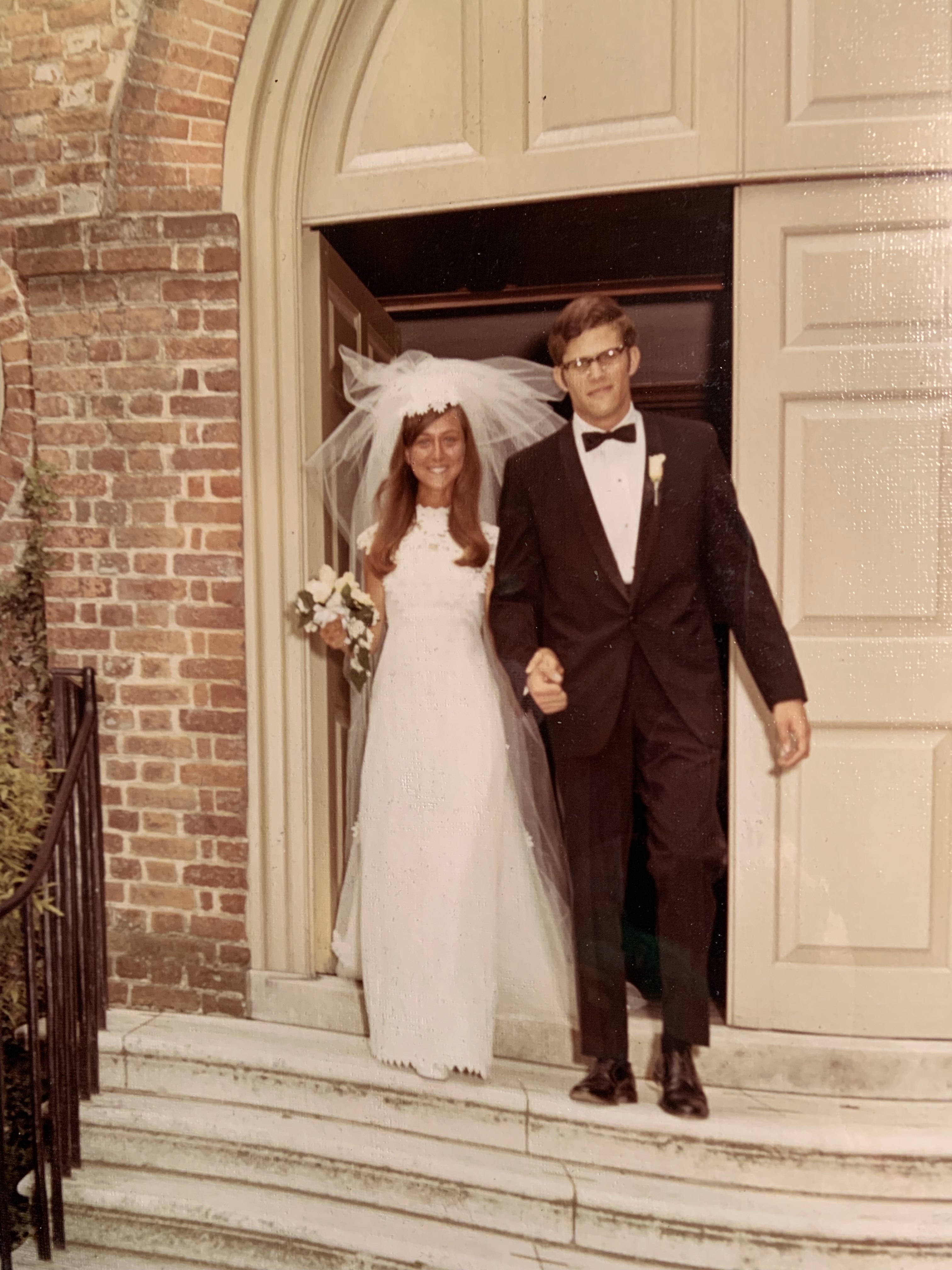 When it was time for Steve Kohlhagen '69 to write about his life as an undergraduate student at William & Mary for his 50th Reunion, he typed two words in caps: GALE GIBSON.

Steven and Gale Gibson Kohlhagen's '69 love affair began with a kiss on the Crim Dell Bridge after a dance on campus. Last May marked 50 years since they walked through the doors of the Wren Chapel as husband and wife.

The couple, who live in Charleston, South Carolina, have remained loyal to William & Mary over the years by giving of their time, talent and philanthropic support. They are using planned and outright giving to make a profound impact on William & Mary now and for generations to come. The Kohlhagens' longtime support of the university includes volunteering, creating a term professorship and scholarship and most recently serving on their 50th Reunion class committee earlier this year.

"I had incredible college years at William & Mary," Gale said. "The curriculum was rigorous and I really enjoyed being a student there. I made so many good friends and had wonderful roommates, and that's where our love story began."

Atop the Crim Dell Bridge

Neither Gale nor Steven remembers the moment they met, but they became friends while attending the W.T. Woodson High School in Fairfax, Virginia. That friendship continued at W&M.

"I always liked Steven," Gale said. "I knew he was smart and I like smart men. We studied together and he really helped me get through calculus. He was just always somebody I felt I could rely on and trust."

That trust included Gale going to Steven for advice about everything from books to boys she was dating. Steven said he had even encouraged her to date his roommate. She did, but she wanted Steven to escort her to the Gamma Phi Beta pledge dance instead.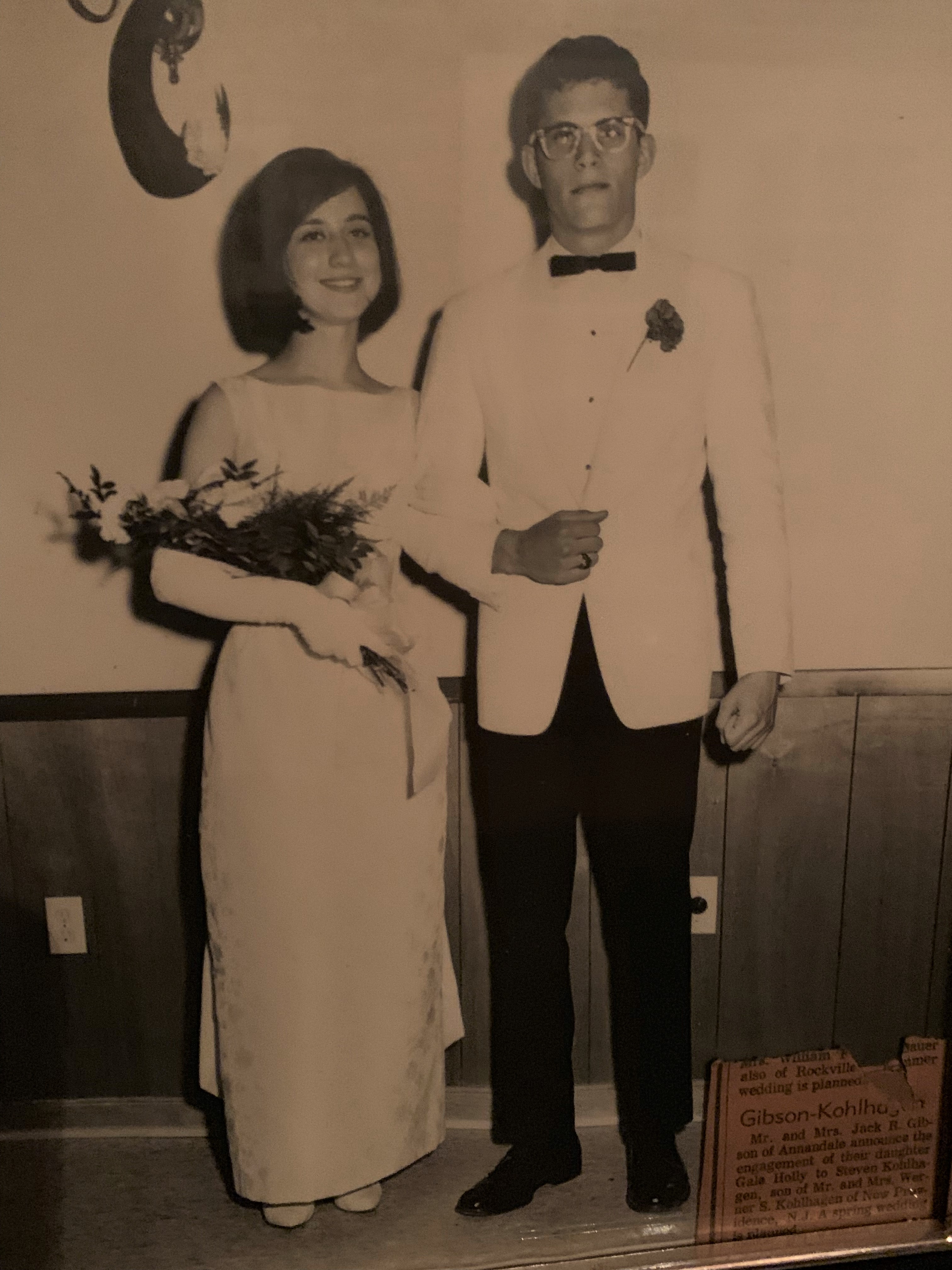 "I just wanted to have a good time," Gale said. "I didn't want it to be romantic. I just wanted to enjoy myself, so I asked Steven to take me."

The details of that evening vary between Gale and Steven.

"Steven brought champagne and we just had a great time," Gale said.

"My version is that I fell in love with her that night," Steven said. "It was April 23, 1966."

"We did go to Crim Dell and he kissed me on the bridge. I think that was before the legend that says if you kiss on the bridge you get married," Gale recalled.

"Basically, I don't think either one of us has any memory of when Gale admitted she loved me," Steven said, with a laugh.

"I do, I do, and I have said it, but I don't remember the first time I said it," Gale said.

A little over two years later, on October 2, 1968, Steven asked Gale to marry him under
"their" magnolia tree near her Jefferson Hall dorm room.

The facts of that fateful day are undisputed. Gale accepted.

A Wren Wedding Day

The couple married in the Wren Chapel on May 31, 1969. Despite the wedding taking place during final exams, each pew of the historic chapel was filled with family, classmates, sorority sisters, fraternity brothers and professors. They had mended their relationship with Steven's roommate by senior year. He was one of their ushers at the wedding and the three have remained friends over the years. The couple remembers the day being very hot, along with a question from a curious onlooker.

"My father was arranging the train on my wedding dress as we were getting ready to go into the chapel when a tourist walked up and asked him, 'Is this for a movie?' My father said 'No madam, this is a real wedding,'" Gale said.

The Kohlhagens moved to California after their graduation, where Steven earned a Ph.D. in economics from Stanford University. While he pursued his degree, Gale worked as an English teacher and the department chair of a junior high school in San Jose, California. Though their new lives took them thousands of miles away from William & Mary, alma mater was never far from their thoughts.

"I love William & Mary," Gale said. "I love the campus. I wanted to be connected in every way I could be."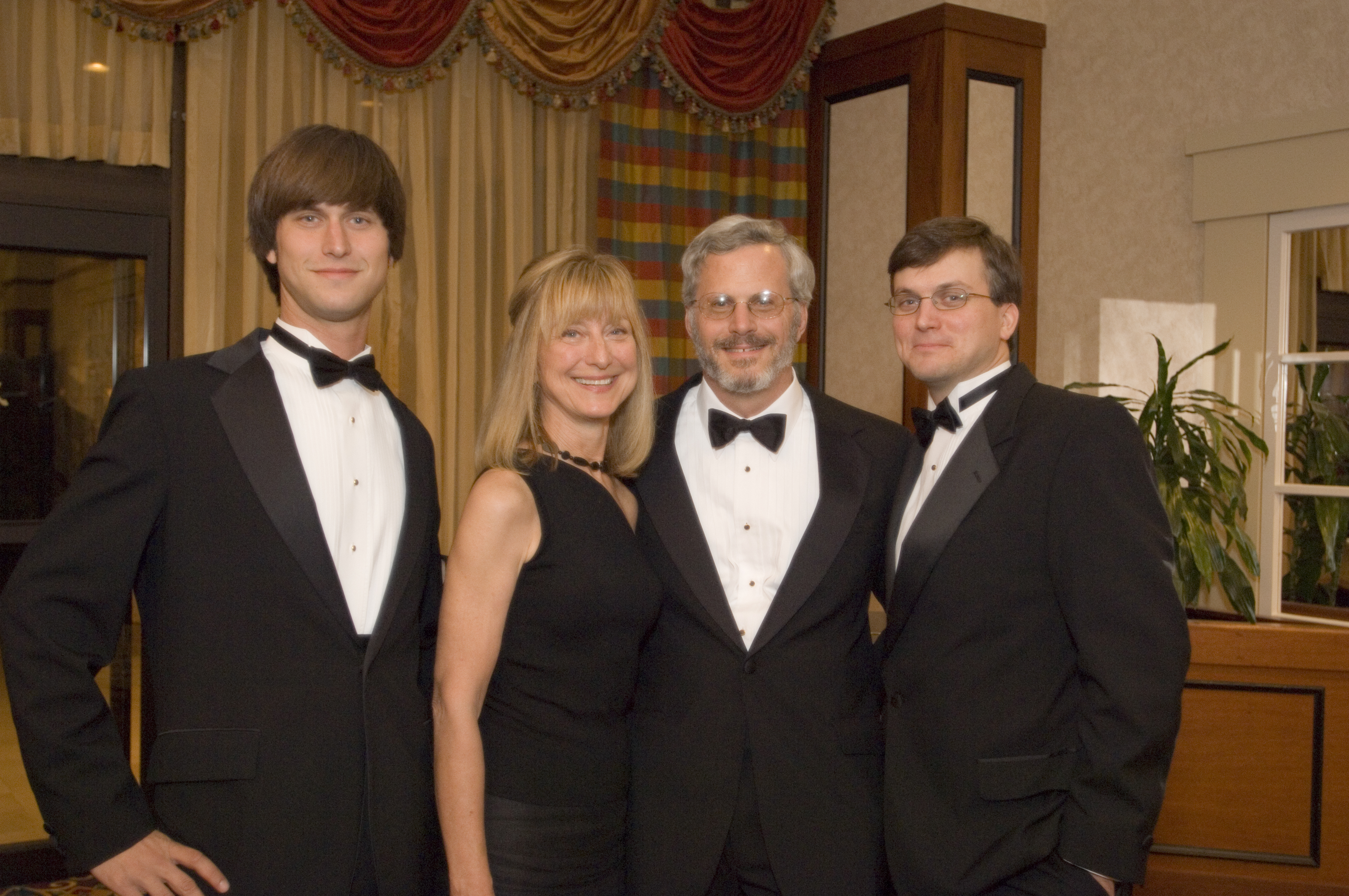 Decades of Generosity

For more than 50 years the Kohlhagens have supported William & Mary in a variety of ways, including establishing the Gale Gibson and Steve W. Kohlhagen Scholarship Endowment, which supports Monroe Scholars majoring in the humanities with a preference for English and economics majors.

"Through our scholarship, we really want to help students who William & Mary thinks should attend," Gale said. "We both know the value of receiving a scholarship and want to pay it forward to future generations."

The Kohlhagens also established the Gale and Steve Kohlhagen Term Professorship Endowment to support a faculty member in the humanities or economics for a three-year period. Their goal is to attract and retain top faculty to the university.

"When I retired from banking, Gale and I sat down to figure out our giving. We both agreed that we owed a thank you to both William & Mary and Stanford University," Steven said. "At W&M, clearly the biggest contributor to our education were the professors, so it was easy to provide a professorship to a professor in the humanities."

The couple also supports the David L. Holmes Reformation Studies and American Religious History Endowment, which provides an annual stipend to support a faculty member who is distinguished in both scholarship and teaching excellence. Professor Holmes and his wife, Carolyn attended their wedding and they are still in touch.

In addition to a great education, William & Mary has afforded Gale "incredible" volunteer opportunities. She served on the Alumni Association Board of Directors, as a trustee of the William & Mary Foundation, and has chaired her 25th and 50th class reunions and co-chaired her 45th. Steven has served on the Reves International Advisory Board, his 50th Reunion Committee and the National Campaign Committee.

So that their generosity will live on, the Kohlhagens have also chosen to give through their estate plans to ensure the university's bright future for all time coming.

"William & Mary has been so important in our lives and is part of our family," Gale said. "We could not think of a more meaningful way to invest in William & Mary's future and in those who will follow, than by providing a gift via our estate."

Family Tree

The Kohlhagens have two sons, Tron Kohlhagen J.D. '03 and Kristoff Kohlhagen. The couple has three grandchildren and are expecting a fourth in October. Several members of their family have attended William & Mary, including their son Tron, Gale's sister Lynn Heather Gibson J.D. '81, Steven's brother David Kohlhagen '71 and the couple's daughter-in-law Greta Kiehl Kohlhagen '96.

The university has remained a prominent part of their lives. Many spaces on campus are nostalgic for the Kohlhagens, but their memories are not limited to their undergraduate years. They are still making memories today.

Last fall they visited campus with their grandchildren and took them to their special magnolia tree. It's not only the tree where Steven proposed — Gale's mother also hosted a surprise 50th birthday party for her there.

"It's our tree," Gale said. "We would always take our children when they were little and photograph them on the tree limbs. We came back with our grandchildren this past Thanksgiving, but the limbs are so high you can't get to them anymore."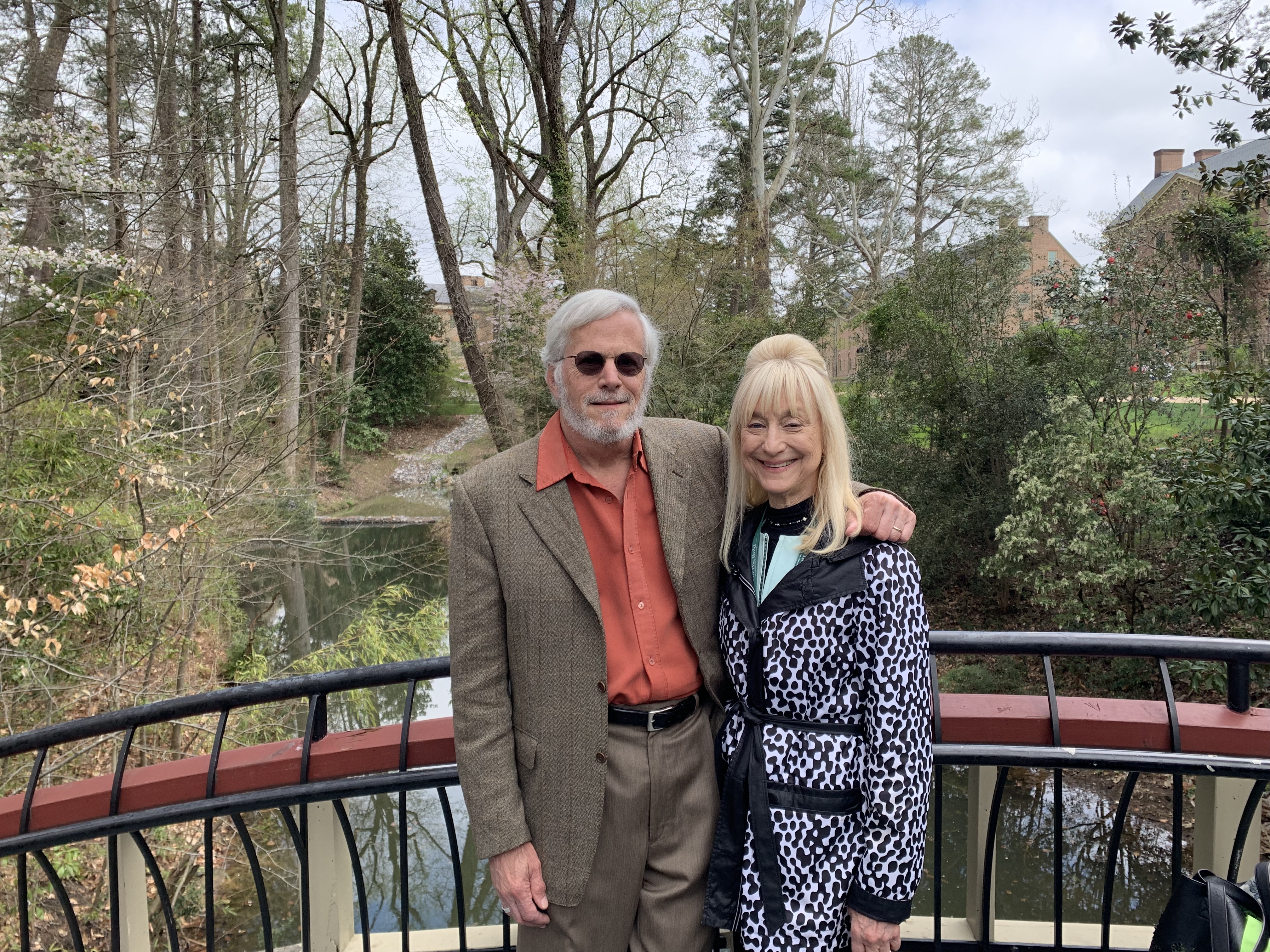 Forevermore
Just as Steven mentions Gale prominently in his 50th Reunion recap of his time at William & Mary, she does the same for him. She references their walks down Duke of Gloucester Street and watching countless movies at Williamsburg Theater together.

She ends with this: "I honor William & Mary with great thankfulness for nurturing my mind and for enabling my friendship with Steven, my lifelong love and partner."