Letters of gratitude: Jeffrey and Lynn Winter created the Ethan S. Winter Biology Opportunity Fund to honor their son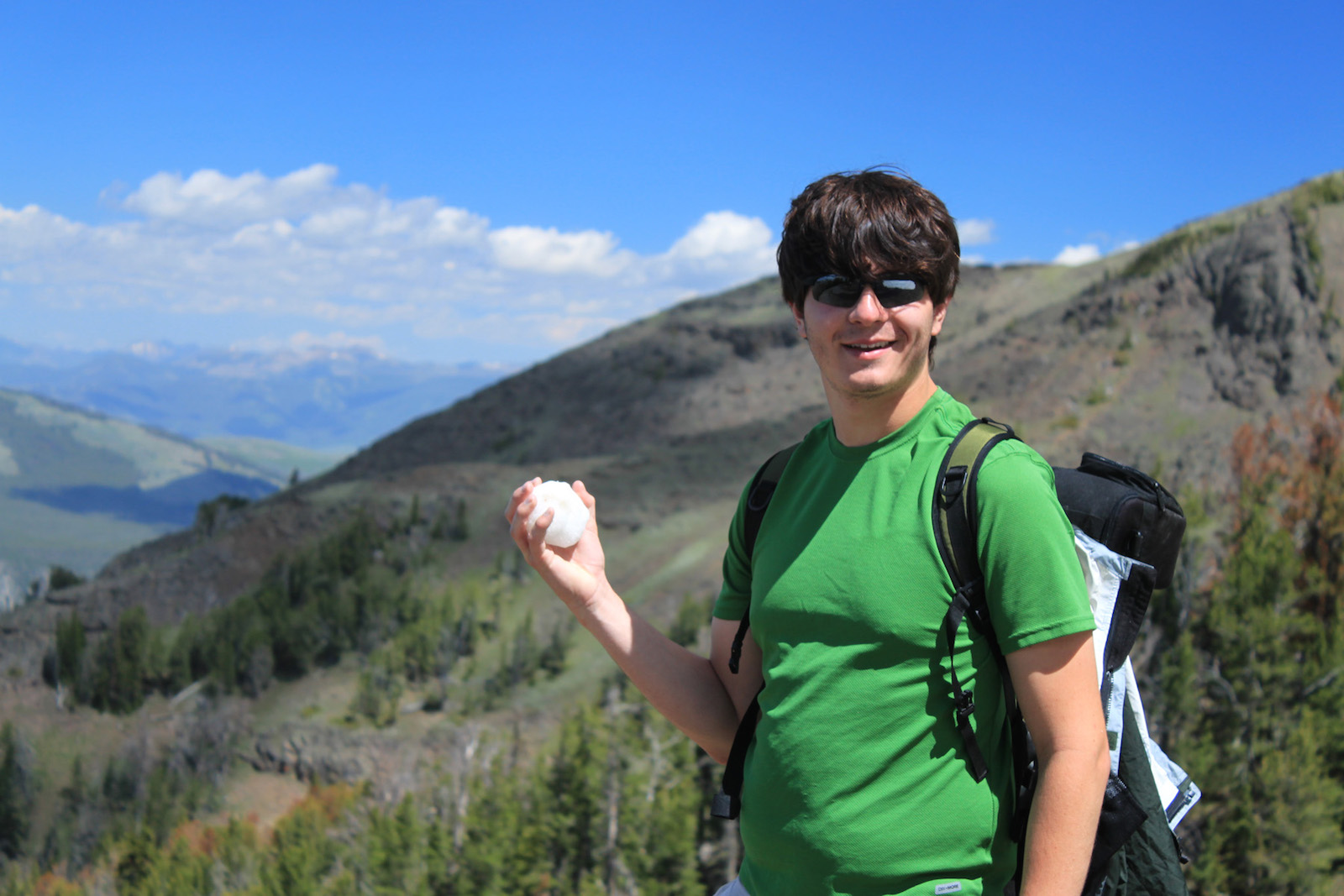 The thank you letters were all addressed to Ethan Winter '14. One after one, each student had written to thank Winter for helping to make their research possible at William & Mary. Winter's parents found the letters in fall 2016 while cleaning out his apartment after he passed away at the age of 24. Since finding those letters, the Winters have made it their personal mission to pass Ethan's generosity on to others.
"It was important to him, so it's important to us," said Lynn Winter, Ethan's mother. "If there are other students like Ethan at William & Mary, we want them to succeed and we want to be a part of their success."
Lynn Winter P'14 and Jeffrey Winter P'14, family and friends have created the Ethan S. Winter Biology Opportunity Fund to provide scholarship support for undergraduate biology majors at William & Mary. The fund will be used to cover conference registration costs and research expenses.
While at William & Mary, Ethan was a Monroe Scholar and double majored in chemistry and biology. Winter graduated summa cum laude and was a member of Phi Beta Kappa. At the time of his death he was pursuing a Ph.D. from Harvard University in chemical biology.
His love for science began as a young boy, according to the Winters. He would always choose to attend science camps during the summer and by the time he was in middle school he insisted on attending a science-focused high school.
"His love of science was always there," Jeffrey Winter said. "He decided he wanted to apply to Biotechnology High School. The school had no track record at the time, but ended up being one of top schools in New Jersey."
While at William & Mary, Ethan conducted research under the direction of William & Mary Professor Diane Shakes. When Ethan expressed an interest in studying abroad, he and Shakes figured out a way for him to spend a semester at the University of Warwick in Conventry, U.K. — where Ethan could continue his research studies with Shakes' collaborator, University of Warwick Professor Andre Pires da Silva.
"Ethan was an important bridge in this collaboration, and our studies were later published in the prestigious journal Development, with Ethan as the lead author," said Shakes, the McLeod Tyler Term Professor of Biology and the graduate co-chair of biology.
Ethan's research focused on atypical chromosome segregation within A. rhodensis, a microscopic worm and distant relative of the biomedical model system Caenorhabditis elegans. This type of research can provide insights into certain types of cancers and birth defects.
Ethan had worked in the research lab with Shakes since his freshman year. Shakes said Ethan was one of the brightest students she has taught at William & Mary since starting here in 1995.
"Ethan was a brilliant student. He was also a wonderful individual with a big heart," Shakes said. "It doesn't surprise me that Ethan had such wonderful and thoughtful parents. They really want to honor Ethan as an individual and view Ethan's lab experience at William & Mary as a really important part of who he was as a young adult."
Aside from research, his parents said Winter's interests included reading, photography, playing guitar, cooking and fencing. He also collected cactuses, many of which his parents kept after his death. The Winters described Ethan as having a sharp sense of humor and being very patient. He would have made a great college professor, they said.
"Our son didn't get a chance to complete what he set out to do," Lynn Winter said. "If we are able to help other students do something that they really want to do in life, it helps us."
Gifts can be made to the Ethan S. Winter Biology Opportunity Fund.