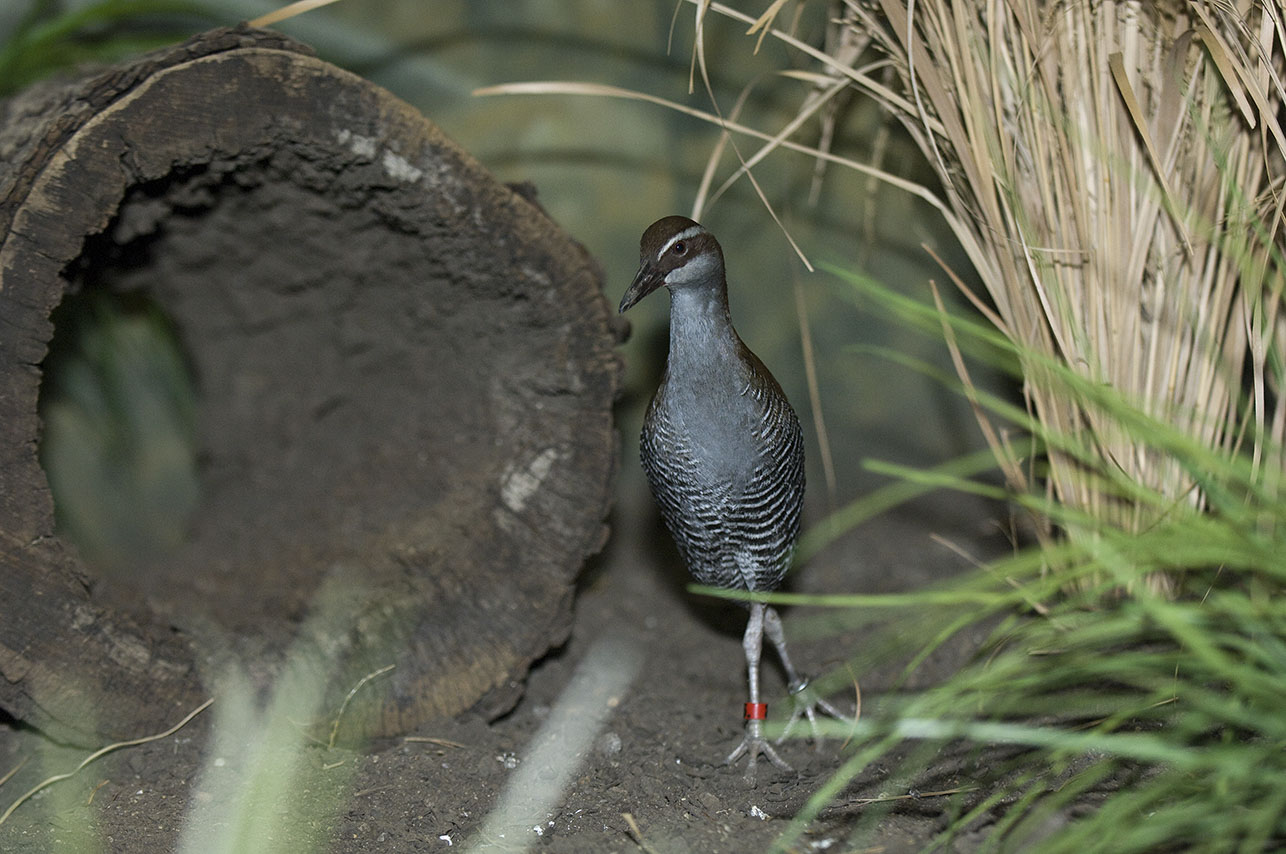 Photo courtesy of Lincoln Park Zoo.
On the shores of Lake Michigan, just a short subway ride from downtown, rhinos roam, birds sing their songs and monkeys swing from trees. This peaceful animal kingdom is Lincoln Park Zoo, one of the iconic Chicago locations featured at William & Mary Weekend, June 1-3.
Lincoln Park Zoo Research Scientist Judy Che-Castaldo '04 and William & Mary Chancellor Professor of Biology Dan Cristol P '19 will be our guides as we explore the zoo's lush Waterfowl Lagoon and the Hope B. McCormick Swan Pond. This family-friendly event will not only highlight some of the wonderful birds there, but also explain the zoo's larger conservation mission.
"Zoos do more than just exhibit animals! We play a crucial role in conservation and science on behalf of species," says Che-Castaldo. "For example, on the tour we'll look at the Guam rail, a bird species extinct in the wild. Scientists at Lincoln Park Zoo have worked with the Guam Division of Aquatic and Wildlife Resources to help recover that species. Through our modeling, we can help them figure out how many birds they need to breed to reach the numbers they want to release in the wild for re-introduction."
Che-Castaldo uses modeling and data analysis to help manage zoo and wild animal populations. It's a career she began exploring as a biology major at William & Mary. She conducted undergraduate research under Professor John Swaddle, working with European starlings and Eastern bluebirds. He encouraged her to go on to graduate school, after which she took a post-doctoral position at the National Socio-Environmental Synthesis Center, using science to help recover endangered species.
Her advice for students who want to go into animal conservation is to build their skills.
"A lot of people go into animal conversation because they love animals — we all do — but employers are looking for the skills you have. For me, it was quantitative, analytical skills, but think about where you want to work and what skills you'd need to do what they are doing," she says.
Che-Castaldo says she doesn't have a favorite animal, because she works with so many interesting species. But after seeing the animals at Lincoln Park Zoo, perhaps you will come away with a new favorite of your own.
Want to attend? There are still limited spaces available. Contact advevents@wm.edu to register, or sign up at the registration table during the W&M Weekend.