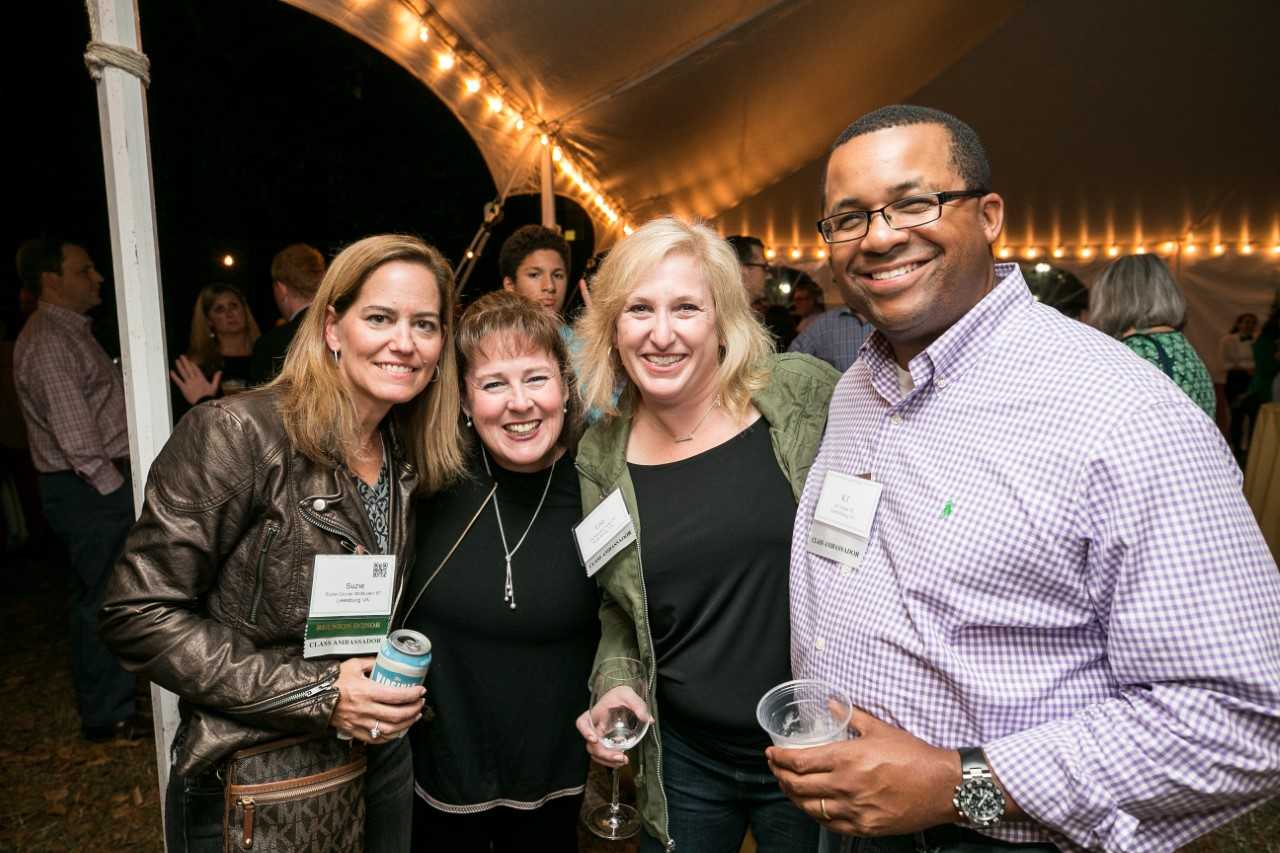 National Volunteer Week is April 15-21. The purpose of this week is to celebrate volunteers and promote volunteerism. Alumni and parent volunteers touch every aspect of William & Mary and fill crucial roles across the university by serving students, in classrooms, in the workplace or with fellow alumni/parents worldwide.
Christopher Miller '08 shares his experience and perspective on being a volunteer this week on The Gale.
I've been an engagement volunteer for the William & Mary Chicago Alumni Chapter for six years. When my wife and I moved to Chicago from Virginia, we didn't know many people in the area. When we heard that there was an alumni chapter in Chicago we thought it would be a great way to meet new people and possibly reunite with others. When I lived in the Washington, D.C., area I didn't attend many alumni functions at all since I already hung out with my close friends from William & Mary on a regular basis.
Soon after going to several alumni events in Chicago I was asked if I'd be interested in joining the alumni chapter board. Until that point I hadn't thought of joining the board, nor knew how I could contribute, but the thought of serving the university in any capacity truly excited me. After joining the board, I ended up becoming the chapter's Young Guarde representative where I helped plan alumni events; a year later I became vice president of the chapter and just over a year after that was elected president of the chapter in January of 2015.
I've always enjoyed going to alumni events and since moving here I can count on one hand how many events I've missed. Getting together and meeting new people, hearing everyone's stories of their time at William & Mary and the impact it has had on their lives is truly a special experience. The best part about being an engagement volunteer is helping bring William & Mary events to the local chapter.
My favorite event to attend has always been Yule Log. I find it neat that the university sends us all real sprigs of holly from campus to toss into the fire for good luck. After moving here, I missed going to Homecoming, something I did every year while living in Virginia. The fact that we can have a celebration locally has helped quell the "homesickness" I feel during that time. When we can get together to cheer on our sports teams, participate in welcome incoming students to the Tribe family, or help aid the local community through service events, it brings a sense of pride for how far reaching our impact can be, even this far from campus. This is why I always encourage alumni I meet to become involved in their local alumni chapter and go to alumni events.
When I heard that Chicago was selected to host this year's William & Mary Weekend I was elated. I hope that our chapter can keep the momentum going even after the event has passed. As president of the Chicago Alumni Chapter, it has been an honor to help facilitate alumni engagement and bring a little W&M spirit to the greater Chicagoland area. Tribe Pride!
If you would like to volunteer, please apply today on the William & Mary Volunteer website.