A Decade of Leadership: Reflections on W&M's 27th president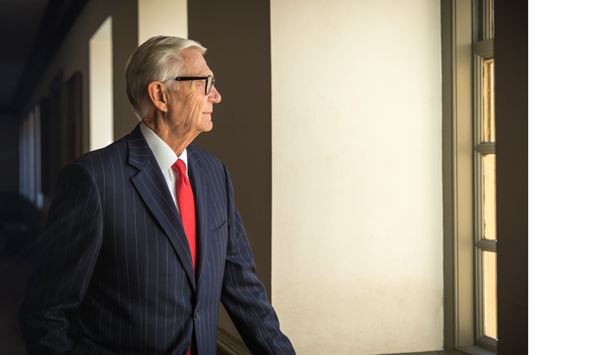 Photo by Keith Lanpher
The Gale is featuring a series of blog posts from distinguished alumni and friends reflecting on Taylor Reveley's leadership over the past decade. This week, former university Rector Hank Wolf '64, J.D. '66, offers his own reflection on Taylor's legacy as William & Mary's 27th president.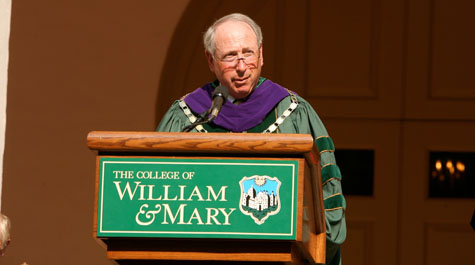 Taylor Reveley is a Virginian. He is the son of a university president and the father of a university president. Following a very distinguished career as a lawyer, Taylor came to William & Mary first as dean of William & Mary Law School and then became president of the university, serving a decade in each role.
I have worked very closely with Taylor over the last 20 years, first at the law school and then as president of William & Mary while I served as rector and vice rector. He most assuredly has created an extraordinary legacy with his leadership at William & Mary, a legacy that will endure for many decades to come.
Taylor is also my friend. Over the years I have learned that what appears to be a stern exterior shell is a very warm and caring person. He is a friend with whom I feel comfortable consulting and even seeking personal advice.
And yet in all of the years that I have known Taylor, as many opportunities that we have had to work together, as many times as we have shared a relaxing moment together, it was only earlier this year that I discovered that his real first name is "Walter."