Wife honors late husband's legacy with $1 million gift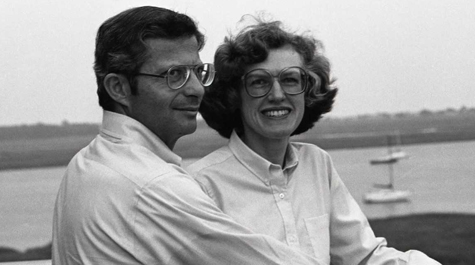 The Richard S. Perles Professorship in Government will support Arts & Sciences faculty at William & Mary
The late Richard "Dick" Perles '62 will impact generations of faculty at William & Mary through a $1 million gift made in his memory to fund a government professorship at the university. 
Perles' wife, Janice Griffith, created the endowment to honor her husband's lifelong commitment to public service. Perles, who passed away in 2005, was an accomplished lawyer who was known for his community involvement, sharp sense of humor and quick wit.   
"I wanted to honor Dick for his extraordinary life and his civic participation," Griffith said. "He always expressed a great interest in William & Mary and enjoyed his education there so I thought it would be especially appropriate to honor his memory with this gift."
By providing salary, research and teaching support, the Richard S. Perles Professorship in Government will ensure that dedicated and talented faculty continue to enrich the academic enterprise.
"We are enormously grateful to be able to honor distinguished faculty members in government with this named professorship," said Dean of the Faculty of Arts & Sciences Kate Conley. "The gift will help us recruit and retain top-notch faculty as well as recognize their outstanding work. It will also let our faculty know how valued they are by alumni, and I think that sends a very powerful message."
Perles, a government major, loved being surrounded by history as he pursued his undergraduate degree on William & Mary's storied campus. He was especially interested in American history, governance and contemporary politics while he was a student.
After graduating from William & Mary, Perles earned his law degree from Fordham University School of Law. He and Griffith met in New York City and forged a bond that spanned 30 years of marriage.
Perles, whose legal work included real estate transactions and commercial and tort litigation, worked at New York City law firms before opening his own law practice in New York and Connecticut. The couple relocated to Atlanta in 1996 upon the appointment of Griffith, a law professor, as the dean of Georgia State University's College of Law. Perles again set up a general practice law office. Now a law professor at Suffolk University in Boston, Griffith teaches State and Local Government Law.
"Dick was the consummate lawyer. He was adept at both counseling and advocacy. In addition, he possessed sound judgment that made him a natural leader as well as an outstanding lawyer," Griffith said. "He helped his clients plan for the future, even in areas of the law unmarked by settled boundary lines. He met the ideals of the lawyer-statesman by providing leadership in his community with exceptional wisdom and skill. Dick believed that a lawyer's professional duties should include civic participation. " 
Dick served on local government boards, often providing the leadership needed to effectuate new initiatives, Griffith said. He also provided pro bono legal services to community groups in need of a strong advocate for their causes.
Griffith said her husband had a passion for protecting our natural resources. He served on the Stratford, Connecticut Waterfront Harbor Management Commission and was a forceful advocate for the protection of Stratford's Great Meadows Marsh when its existence was threatened by potential development. In Atlanta, his leadership in the late 1990s led to the creation of a Grant Park Conservancy with a mission to restore and preserve Atlanta's oldest park, Griffith said.
Advancing teaching excellence is a key priority in the For the Bold campaign, and the Perles Professorship will do much to enhance the caliber of the liberal arts education for future William & Mary scholars. For more information about how For the Bold is making an impact, visit our campaign website.