Performances, music and art fill a busy spring of arts at W&M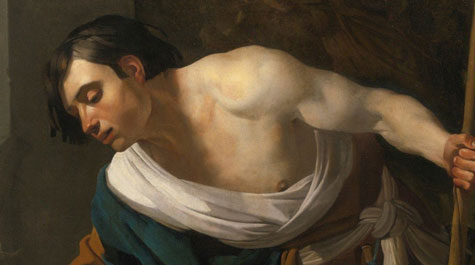 Courtesy photo
The new semester brings with it a vast array of opportunities for people to enjoy the arts at William & Mary. For more events happening at William & Mary this semester, see the university's online calendar. - Ed.
Art
The Muscarelle Museum of Art will present In the Light of Caravaggio: Dutch and Flemish Paintings from Southeastern Museums. This exhibition will feature important Caravaggesque paintings from the renowned collections of the National Gallery of Art in Washington, North Carolina Museum of Art, Speed Art Museum, Bob Jones University Museum & Gallery and Chrysler Museum of Art as well as recent acquisitions to the Muscarelle's collection.
The exhibition will run Feb. 10 through May 13, 2018.
As seen in 2014 at the Muscarelle, the Italian artist Michelangelo "Caravaggio" Merisi had an enormous influence on Baroque art with his dramatic use of light and emotive realism. Paintings by Rembrandt, ter Brugghen, Baburen, Honthorst, Janssens, Seghers and Rombouts exemplify Caravaggio's influence on Dutch and Flemish painters of the seventeenth century. This rare gathering of masterworks, on view together for the first time in 20 years, provides a unique opportunity for Muscarelle visitors to see an embarrassment of riches from southeastern museums, according to a press release from the museum.
Also opening Feb. 10, the Muscarelle will present Women With Vision: Masterworks from the Permanent Collection in conjunction with W&M's 100 Years of Women celebration during the 2018-19 academic year. This exhibition will feature more than 30 works by prominent women artists in the permanent collection comprised of a variety of media styles and time periods.
The selection includes works by historically important figures such as Marguerite Gérard, Julia Margaret Cameron, Rosa Bonheur and Mary Cassatt. Among the numerous highlights is "White Flower," a captivating close-up and large still life by Georgia O'Keeffe. "White Flower," which was gifted to the university by Abby Aldrich Rockefeller in 1932, remains the most important modern painting in the Muscarelle permanent collection, according to the museum.
For more on upcoming campus events click here.