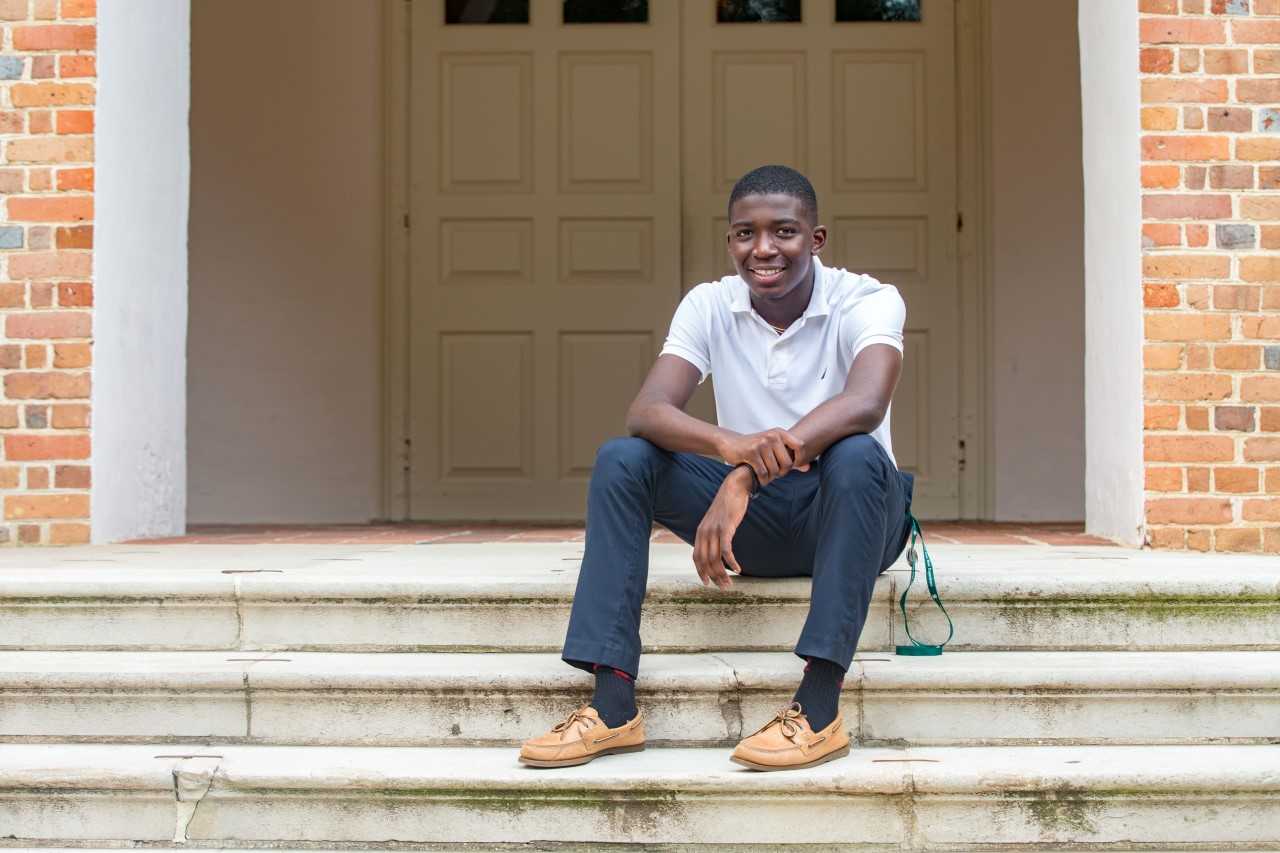 On his high school graduation day NyJey Pope's mother repeated what she said to him almost daily leading up to the proud moment. She told him to never forget to use his wings.
"Take your wings and fly as high as you can take them," she said. "Go as far as you can go."
Those are the same words his mother, Nortasha Pope, told him this semester when NyJey Pope '22 began his freshman year at William & Mary. This isn't NyJey's first time living on a college campus. He experienced a snapshot of William & Mary years ago through Camp Launch, a two-week residential camp for gifted middle school students that focuses on STEM (science, technology, engineering and math) with a writing, academic self-efficacy and personal development curriculum.
NyJey is the first Camp Launch participant to attend William & Mary since the program began in 2012. He is now not only a freshman, he is also a W&M Scholar. 
"I'm excited about attending college here," NyJey said. "Everywhere you walk on campus, everyone is so welcoming, and it makes all the nervous anxiety go away. The William & Mary community really makes you feel like you belong here."
NyJey was born and raised in Franklin, Virginia, where he was salutatorian of his graduating class and a gifted basketball player. Franklin is located in western Tidewater about 20 miles west of Suffolk, Virginia.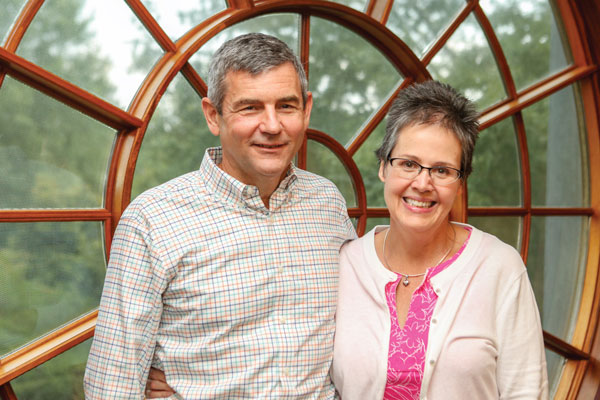 Entering Franklin on Route 258, the steam from a paper mill hovers above. A few miles later you reach the city's downtown, an area with several storefronts adorned with cloth awnings. Franklin, which has a population of just over 8,000 people, has served as the foundation for NyJey's successful path. Wise words and encouragement came from various corners of the small city; sometimes from the church pulpit, the locker room or the classroom.
"He has a great support system," Nortasha said. "I'm a single mother, but I didn't raise him alone, I had help. My mother, brother and the good man upstairs all helped me."
That support system extended to another Franklin native NyJey had never met: Nancy Briggs Petters '81. Petters, a career educator and current chairman of the Board of Directors for the Downtown Hampton Child Development Center, and her husband Mike Petters M.B.A. '93, president and CEO of Huntington Ingalls, are benefactors of the Camp Launch program. The generosity of the Petters has been a driving force behind the program's success. Following a multi-year commitment of $1 million in 2016, Mike and Nancy committed an additional $750,000 earlier this year to expand the number of students the camp is able to serve.
Nancy was elated when she learned that NyJey would be the first Camp Launch student to attend William & Mary and that they shared the same hometown.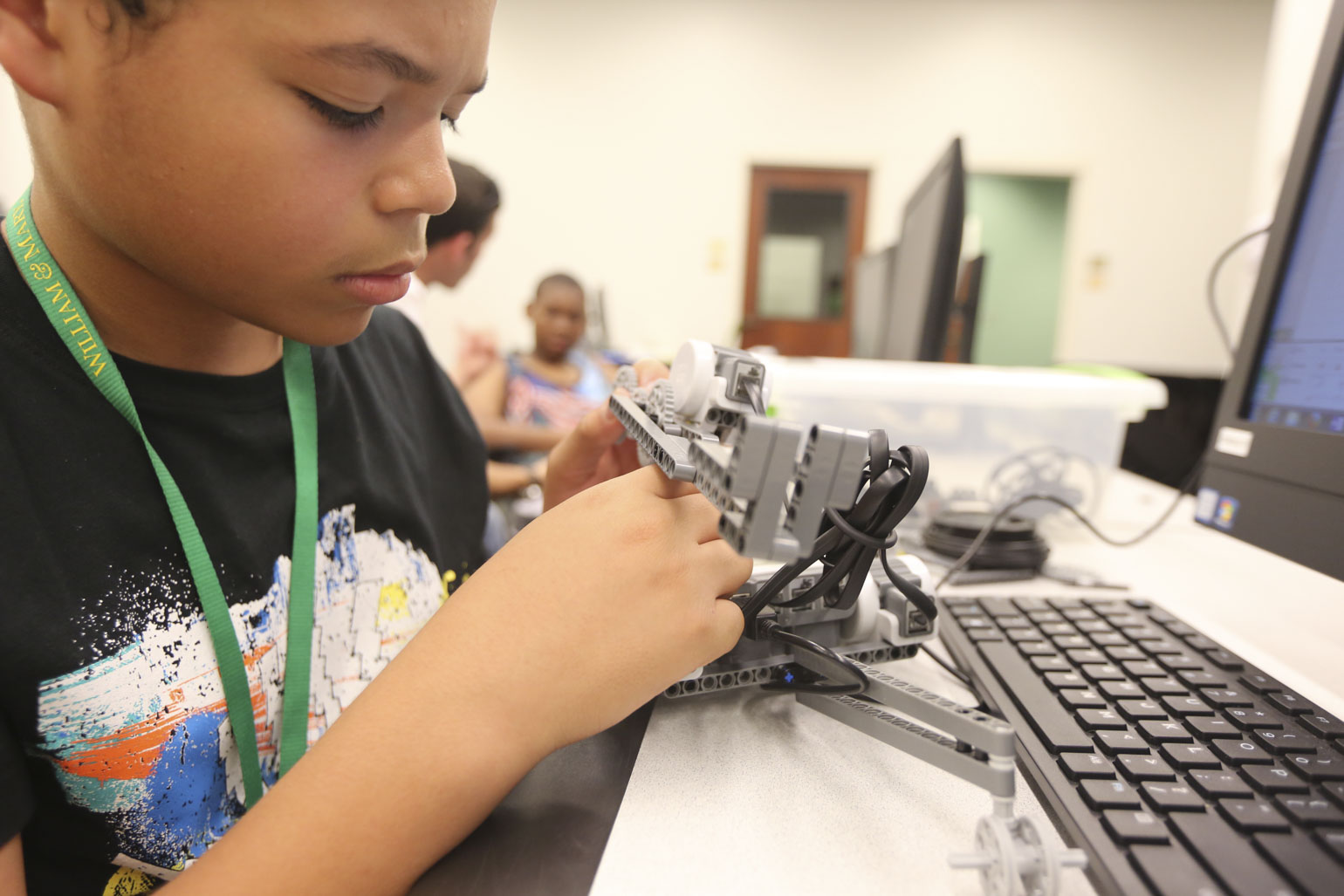 "What a great coincidence that we are both from Franklin," said Nancy, who was recently visiting family there when she saw a local news article highlighting NyJey's accomplishments. "Camp Launch has really come full circle with NyJey. He is such a shining example for all the kids to follow. This program and the experiences encountered there really strengthen any college application."
A middle school teacher told NyJey about the Camp Launch program, which is operated by the Center for Gifted Education at William & Mary's School of Education. The self-described introvert came out of his shell while exploring learning in STEM and personal development classes on a college campus.
"I'm grateful to donors like the Petterses because a lot of kids don't have the opportunity that I did to attend a program like Camp Launch that pushed me to want more," NyJey said. "Franklin is a very small place and you can get accustomed to what you see every day. Donors make it possible to see the diversity of the world and experience everything it has to offer."
Mike Petters says Camp Launch gives students the opportunity to have a college-like experience very early in their lives.
"It actually creates for them a possibility that maybe they didn't think was there before," he said. "That college-like environment is now part of their experience as they think about what their future might be. I think that's the most powerful part of Camp Launch."
NyJey, who wants to be a U.S. Supreme Court Justice, plans to major in sociology on a pre-law track at William & Mary. His mother is confident he will do just that.
"I know he can do anything because he is a phenomenal kid," she said.