The advice Jefferson never received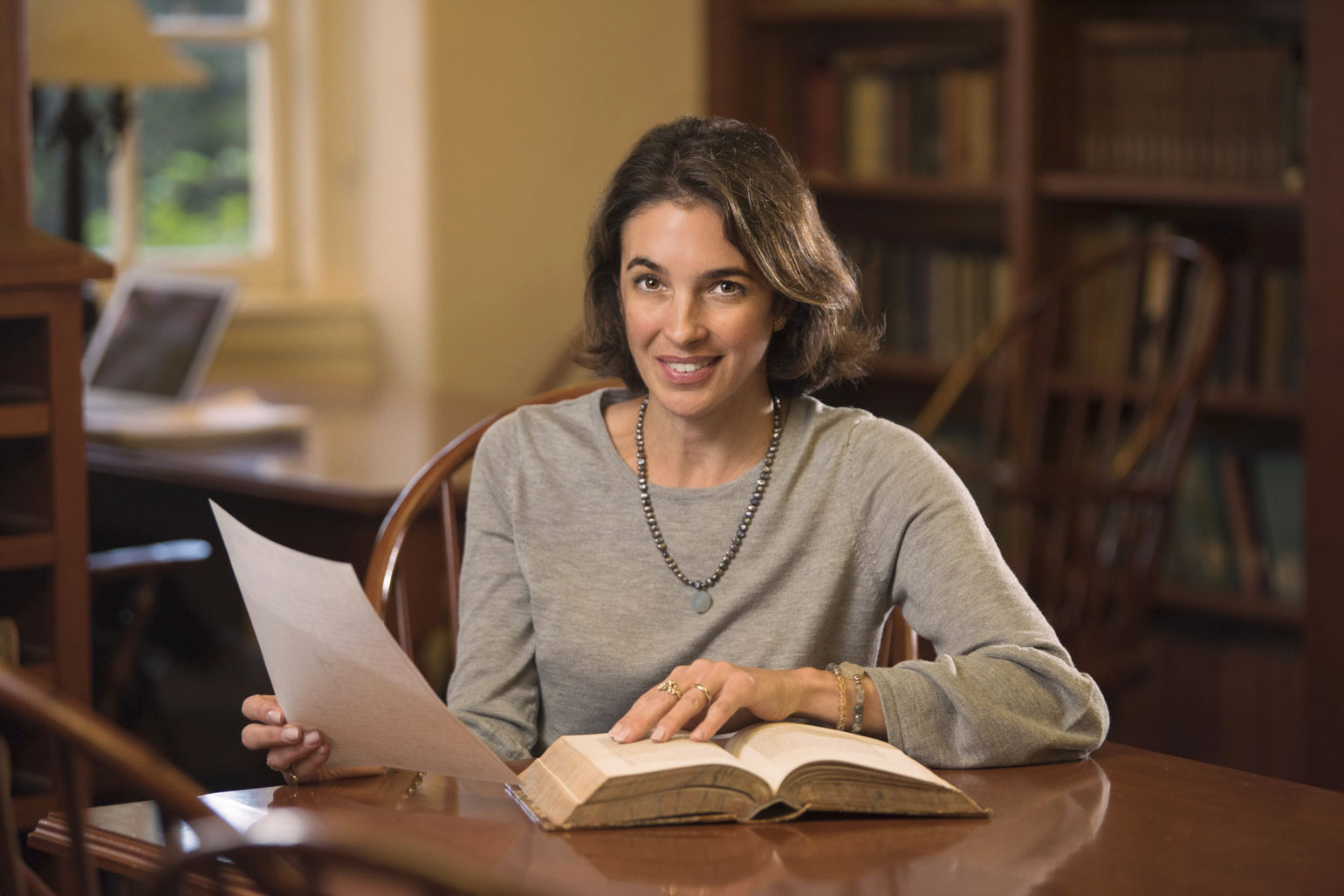 I walked in to the Biblioteca Nazionale Centrale di Firenze on a June day in 2015 with one goal in mind, and emerged with something completely unexpected transcribed on my laptop: a lost letter written to Thomas Jefferson by Filippo Mazzei, Italian patriot of the American Revolution. I credit my connection to William & Mary as the driving force behind my discovery. I began studying Italian at William & Mary as a first-year student in 1991.
My intention on that day was to conduct research on Carlo Bellini, the first professor of Italian in the United States, who was hired by Jefferson to teach at William & Mary in 1779. I stumbled across a letter written in Italian by Mazzei that was archived in the library in Florence as directed to '?', and it piqued my interest, so I transcribed it on my laptop. Two years later I realized what I had found — a missing link in the correspondence between Jefferson and Mazzei. I was also able to locate Mazzei's hidden signature on the letter.
Mazzei wrote this particular letter from Pisa, Italy, in 1812, as a response to a letter he had received from Jefferson one year prior. A copy of Mazzei's letter made it as far as Paris but no further, perhaps as a result of, in Mazzei's words, the "unfortunate circumstances of the times" (in 1812, the Italian peninsula was emerging from years of Napoleonic rule). The copy of the letter that I uncovered was most likely a draft that was sold to a private collector upon Mazzei's death in 1816. It was acquired by the Biblioteca Nazionale di Firenze in 2009, though no one knew that it was a letter written to Thomas Jefferson.
The content of the letter is predominantly an exchange between two aging friends (Jefferson was almost 70 in 1812, and Mazzei was nearly 82). The two men first met in 1773 when Mazzei arrived in Albermarle County, Virginia, as an agriculturalist with intentions of starting a vineyard. Mazzei later played a vital role in the early days of our young country as a founding member of the Constitutional Society in Richmond in 1784, and later returned to Tuscany to support the American agenda from abroad. The friendship between Jefferson and Mazzei lasted until Mazzei's death in 1816 in Pisa, Italy.
The 1812 letter remains in the library in Florence, and I traveled there in March to inform the librarians of my discovery. They were quite excited about the value of the letter, especially since it never made it to Virginia. I was recently awarded a short-term fellowship at Monticello, where I will continue studying the friendship between Mazzei and Jefferson.
I like to think of this as a real-life ghost story. This letter was lost for more than 200 years, and thanks to my connection to William & Mary, Bellini's ghost directed me to it in 2015. After more than two centuries, Mazzei's response has finally made it across the Atlantic. The letter is quite heartfelt, and it is a shame that Jefferson never had a chance to read it.
My story also reminds us of the importance of old-fashioned archival research. If you are heading to an archive any time soon, my advice would be to bring along a healthy dose of curiosity. You never know what you might find!
Lisa Ferrante Perrone is assistant professor of Italian at Bucknell University in Lewisburg, Pennsylvania. Her essay, "The Advice Jefferson Never Received: Heath Counsel Delivered to Jefferson from his Italian Friend Filippo Mazzei, Two Hundred Years Too Late," was recently published in the journal Common-Place. Her translation of Mazzei's September 27, 1812 letter to Jefferson accompanies the article.