In her own words: LatinX founder Jessica Chilin-Hernandez '12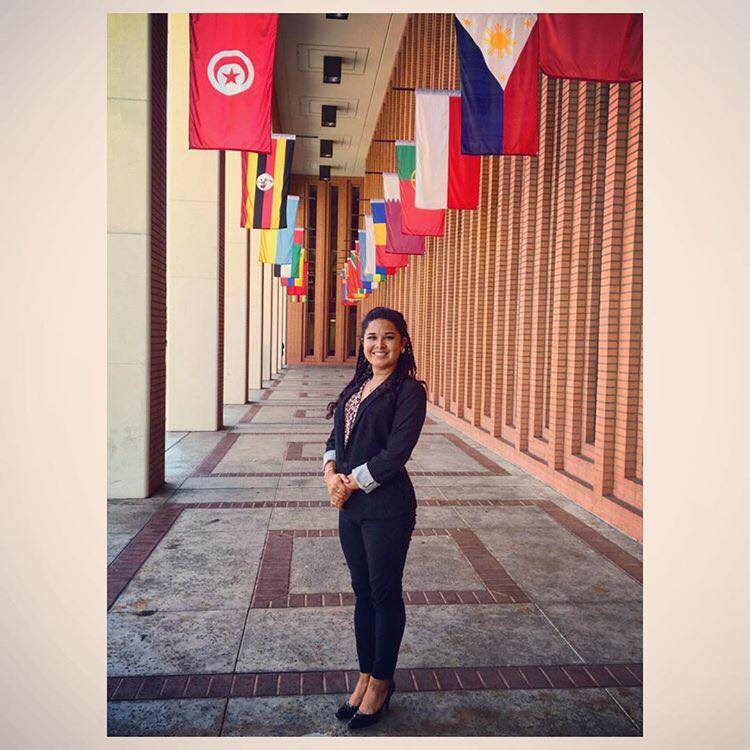 Jessica Chilin-Hernandez is an active member of the Alumni Association's LatinX and Young Guarde affinity groups. Join LatinX and the Young Guarde at their Homecoming receptions on October 20 by registering online, or learn more about participating in affinity groups.
I am originally from El Salvador and came to the United States seeking refuge from the post-civil war violence that plagued Salvadoran society. My family and I settled in Northern Virginia, which has a large Salvadoran-American community. At William & Mary, I majored in modern languages and literatures with a focus on French and Francophone studies. I currently serve as assistant director at Georgetown University's Kalmanovitz Initiative for Labor and the Working Poor engaging questions of workers' rights and the future of the labor movement. Prior to joining the Kalmanovitz Initiative, I was a staffer at Georgetown's Alwaleed Bin Talal Center for Muslim-Christian Understanding working to advance relations and understanding between the Muslim world and the West.
My relationship with my alma mater gets better every year, and like any relationship, it takes effort on both sides. I try my best to come down to Williamsburg at least once a year and prioritize keeping in touch with my professors. The William & Mary Alumni Association has been very supportive of the LatinX-focused affinity group. The idea is to formally engage alumni who identify as LatinX, Latino, Latina, Hispanic, Chicano, Latin-American and Afro-LatinX to create community. The short-term vision is to partner with the student groups, Latin American Student Union (LASU) and UndocuTribe, along with the Cuba Media Initiative, the Latin American Studies Program and the Hispanic Studies faculties to actively remain in touch with our alma mater. I have been amazed at the level of institutional support we've received, not just from the Alumni Association but also from the administration at large. 
I love William & Mary, and giving back feels natural, but it comes in more ways than one. Giving back in the form of mentoring students, participating in career panels, partnering with faculty on community-based learning project, and annual donations helps advocate for students of color at William & Mary. Representation is important, and everyone can take part in diversity efforts. Collaboration builds community, and community is essential for underrepresented students.
In terms of supporting people of color and diversity efforts, alumni participation and annual giving help our diversity programs survive and thrive. Alumni giving ensures that William & Mary retains faculty of color, supports ethnic studies and brings diverse speakers to campus. Young alumni, with an accurate perception of what William & Mary is like right now and strong connections with the university, understand best what can be improved at the university. Their involvement is crucial after graduation.
The best part about being a class ambassador is meeting alumni who went to college with me at the same time. I am very grateful to meet new folks, learn from them and be part of their journeys. I have also had the chance to meet older alumni, and it's been a tremendous pleasure getting to know them and their families. I appreciate hearing what it was like to be Latino at W&M when they attended the university and am very grateful to all LatinX alumni who give our efforts a chance and who invest their time and energy in brainstorming how we move forward.