What's new at W&M this year? Plenty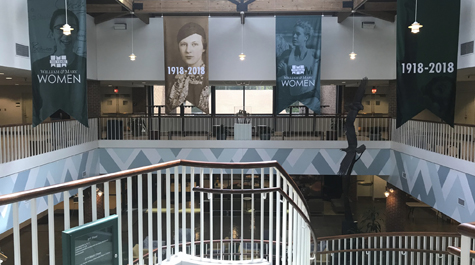 It may be August, but it's the start of a new year at William & Mary.
While new students, faculty and staff familiarize themselves with the university, those returning to campus may notice some new aspects of W&M, from the material to the academic.
Academics

The College (COLL) Curriculum enters its fourth year with the implementation of COLL 400 courses, where students will draw from the knowledge they've gained from studies in their major and other courses and experiences to form their own scholarly work.
Students are expected to synthesize and apply critical analysis, solve problems in an applied and/or academic setting, create original material or original scholarship and communicate effectively with diverse audiences. They can accomplish COLL 400 through upper-level seminars, independent study and research and honors projects that are specially designated by departments, programs or schools.
This year's COLL 300 themes are "Bodies that matter" for the fall semester and "Ceremony" for the spring 2019 semester. More information may be found on the Center for Liberal Arts website.
Athletics
Julie Cunningham Shackford '88 was named the third women's soccer coach in school history on Dec. 13, 2017. The team began play under her leadership in August, winning its first two exhibition games. A 25-year coaching veteran and former national coach of the year, Shackford owns a 245-130-33 record (.641) as a head coach with stops at Princeton and Carnegie Mellon. She was the head women's soccer coach at Princeton from 1995 to 2014, and is the university's all-time wins leader (203) and guided the Tigers to an NCAA College Cup semifinal, six Ivy League titles and eight berths in the NCAA tournament.
For more on this story visit W&M News.