Economics majors to see boost in scholarship support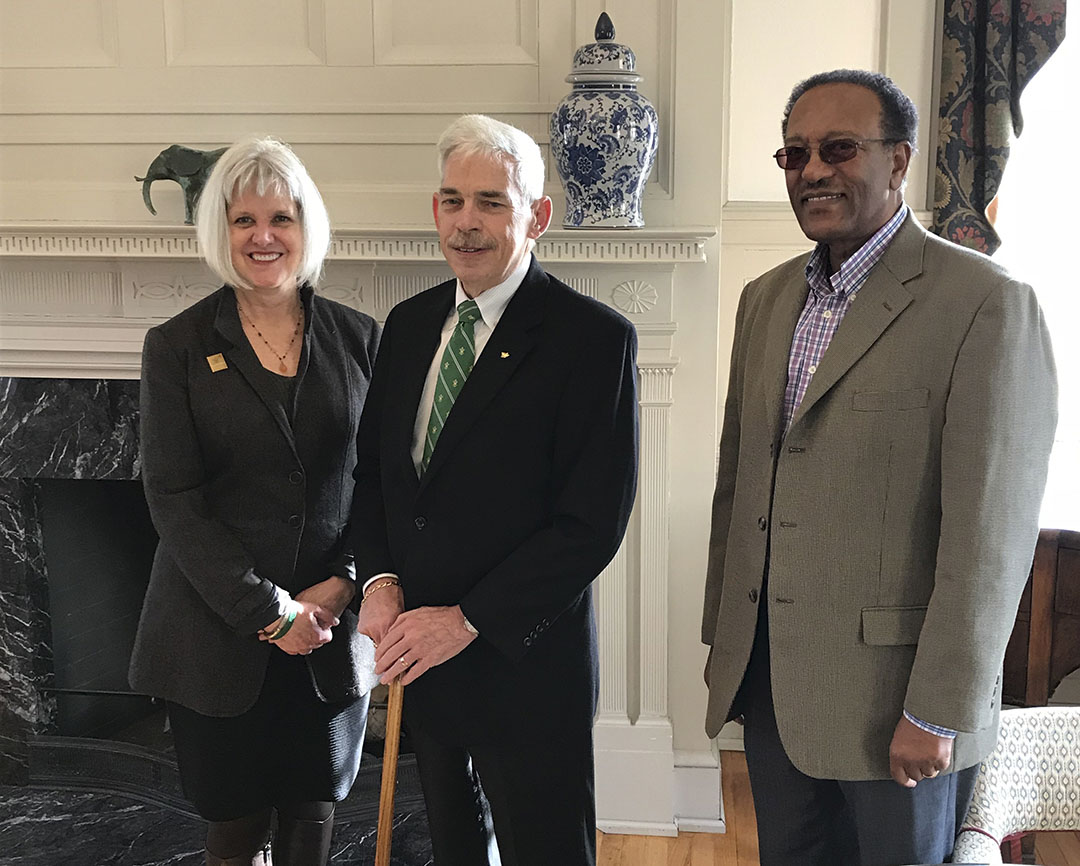 It could not have been more fitting than for Mark Shriver '71 to create a scholarship endowment on the day that William & Mary celebrated 325 years. This past Charter Day, Shriver committed to establish the Mark O. Shriver IV Economics Scholarship Endowment, which will provide scholarship support for undergraduate students at the university, with a preference for economics majors.
"My economics major and William & Mary degree have provided the foundation for the success I have had professionally and personally," Shriver said. "I am honored to share my good fortune with William & Mary and future students. As the Optimist Creed says: 'Be just as enthusiastic about the success of others as you are about your own.'"
During a ceremony with Kate Conley, dean of the Faculty of Arts & Sciences, and Berhanu Abegaz, chair of the Department of Economics, Shriver expressed his gratitude for his economics degree from William & Mary, which he credits with preparing him well for his career as a lawyer. After self-reflection and inspiration from the stories of fellow successful alumni who received scholarships, such as Chancellor Robert M. Gates '65, L.H.D. '98, Shriver wanted to ensure that economics students would be able to afford the opportunity to attend this incredible, top-ranked university without the worry of financial burden. His endowed scholarship will aid future students for all time coming.
Shriver majored in economics at William & Mary and earned his MBA and J.D. from Emory University. He recently retired from 37 years of practicing family law and was honored by the State Bar of Georgia with the Justice Robert Benham Award for Outstanding Community Service. Shriver has been married for 45 years to Patricia S. McKay, M.D., and they have three adult children and one grandson. 
Shriver's dedication to his alma mater is exemplary. Shriver received the Alumni Service Award in 2014. Among other things, he was past president of the Atlanta Alumni Chapter, a co-chair of his 35th, 40th, and 45th reunion class-gift committees and a member of the Annual Giving Board.