Class Ambassadors hone their skills at academy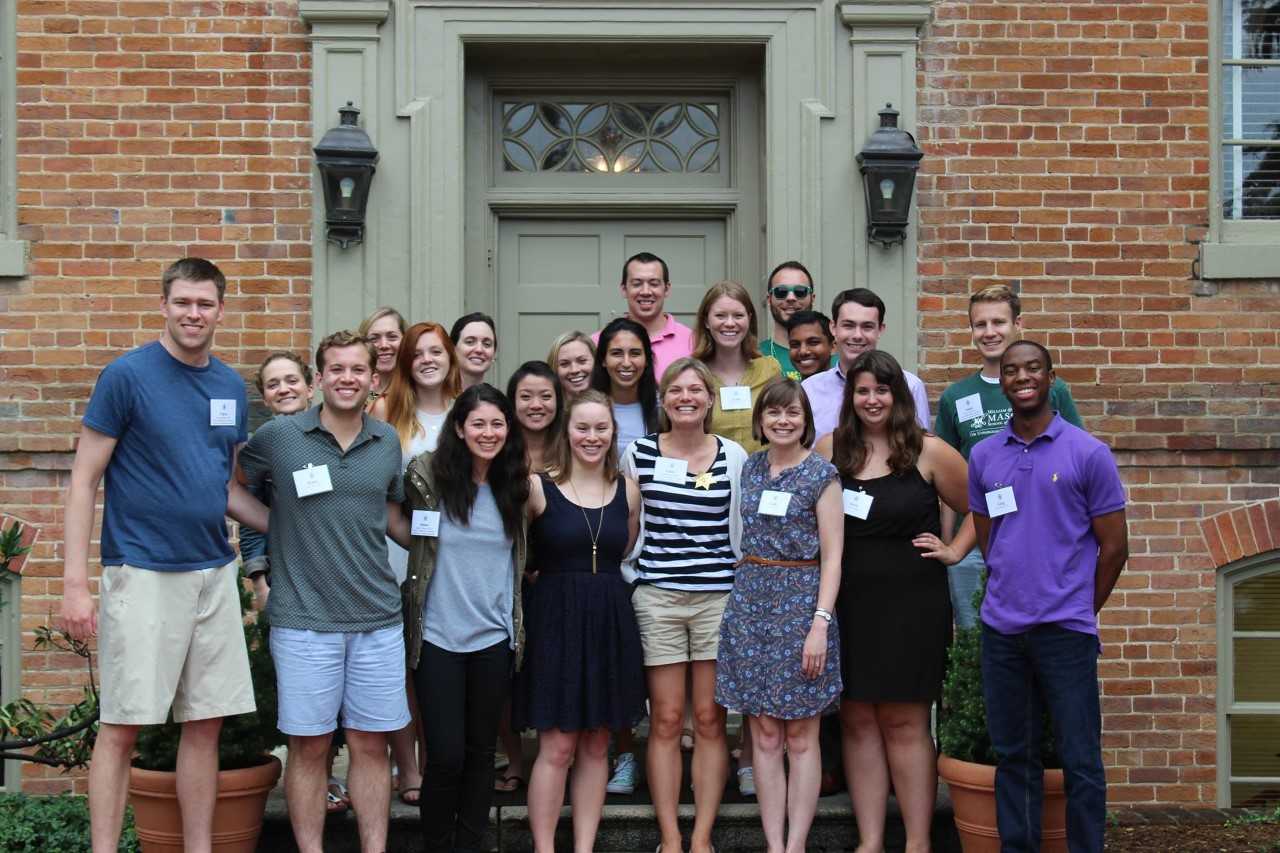 As William & Mary closes in on achieving 40 percent undergraduate alumni participation by 2020, there are several innovative approaches that have contributed to this successful growth. One such program is the Class Ambassador Academy, which will take place for the third year on June 8-9, 2018. Borrowing on a concept used by Ivy League peers, the Class Ambassador Academy is one of the marquee annual events for recent graduate engagement and philanthropy, made possible by a dedicated group of class ambassadors representing the Young Guarde.
Since the Class Ambassador program began in 2015, there have been nearly 900 class ambassadors who have reached out to more than 11,000 classmates — resulting in more loyal alumni giving back to their alma mater.
The academy provides an additional resource to the Class Ambassador program with a different twist on the standard volunteer-based fundraising approach. A group of dedicated and passionate young alumni volunteers return to campus for a weekend of outreach and fun. The weekend begins with a welcome reception on Friday evening, June 8, in the Great Hall of the Wren Building. The group will re-assemble on Saturday, June 9, in the suite level of Zable Stadium for an exciting day of outreach that utilizes avenues such as calls, texts, instant messages, snapchat and email. These volunteers contact as many classmates as they can by 5 p.m., with the goal of increasing the number of annual donors to William & Mary. The class that obtains the most new donors wins the coveted Class Ambassador Cup and bragging rights for a year, joining past winners from the classes of 2014 and 2016.
Special guests drop by to offer words of thanks and encouragement throughout the day, and Williamsburg favorites like the Cheese Shop and Aromas provide sustenance. Once outreach concludes, the group heads to the Delis for an awards ceremony and celebration. In just two years, the popularity and success of the academy has increased significantly. The inaugural Class Ambassador Academy in 2016 resulted in 140 new donors, and the 2017 edition added 190 donors.
As the university pursues 34 percent alumni participation by June 30, 2018, this year's Class Ambassador Academy will play a pivotal role in that mission. If you are interested in learning more about the Class Ambassador Program or the Class Ambassador Academy, please contact Lyda Stokes at lvphillips@wm.edu.