Citizen Lawyers Abroad: Our Summer International Internship Program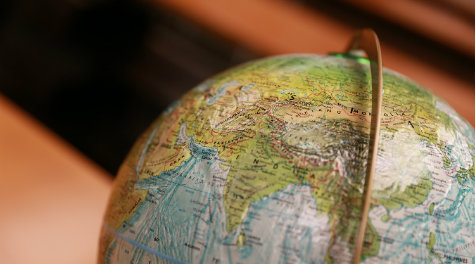 A growing number of William & Mary law students are able to share their skills and gain a global perspective on challenges to the rule of law through the Law School's Summer International Internship Program. Our interns are blogging throughout summer 2018 as they contribute their talents, energy, and skills to projects around the globe. Read their posts. 

The Council on Foreign Relations Global Conflict Tracker lists 24 global conflicts that have either deteriorated or remained unchanged in 2018. For the 17th consecutive summer, William & Mary law students have left the comfort of Williamsburg to work in challenging environments such as these, contributing to post-conflict reconstruction efforts and the rule of law in countries struggling to recover from war, genocide and chaos. And as always, this year's 19 nascent citizen lawyers are making their mark.
These rising second- and third-year law students are engaged in system-wide reform in the countries where they are stationed. Take, for example, Layla Abi-Falah, whose work in Amman is part of a comprehensive decentralization plan undertaken by the government of Jordan. Or Camden Kelliher, who is analyzing electoral disputes filed in theConstitutional Court of Indonesia. Others are working to improve the lives of people living in underserved regions of the world. Maddie Ball is analyzing the delivery of legal services to rural Cambodians. Ameya Lele is participating in legal aid camps held in jails throughout India, and Sarah Peck is researching gaps in Bangladesh's legal system that allow human trafficking to proliferate unchecked. In Beijing, Kate Hall and Delia Root are carrying out comparative studies on children's legal rights for Zhicheng Public Interest Lawyers. Alex Pinkleton is filing petitions and appeals for asylum seekers and refugees in South Africa, many of whom have fled their home countries due to persecution based on their political views, sexuality, or gender. On our own East and West Coasts, Lauren Acker, Reeana Keenen, Madeline Kennedy and Emma McCarthy are working at the U.S. Institute of Peace, the National Center for State Courts' International Programs Division and Tetra Tech Consulting as they learn to navigate the world of backstopping and supporting international rule of law programs.
Since being a citizen lawyer requires balance and perspective in addition to legal skills, the Law School's interns make time for fun, too, taking full advantage in their spare time of the unique adventures available in their parts of the world. Before starting her work conducting surveys on human trafficking throughout rural Nepal, Hailey Guerra trekked to Everest Base Camp with her brother. Shaun Goodfriend, when not developing compliance policies and drafting contracts for International Bridges to Justice, spends evenings bouldering next to Lake Geneva and relaxing at the United Nations Beach Club. After she finishes her work each day analyzing West African constitutions for the International Institute for Democracy and Electoral Assistance, Lea Mano bicycles around The Hague and carries out comparative culinary studies of Dutch food and the cuisine of her native France. Beth Pindilli and Ariana Cheng, when not developing ethical standards for collecting data under Europe's new General Data Protection Regulation, wander through the cathedrals of Vilnius and take in the opera. Gabby Shea loves her work analyzing macroscopic justice system problems using the analytical reasoning skills she learned in law school but also finds time to hike in the mountains surrounding Geneva.
Since 2002, the Law School's Center for Comparative Legal Studies and Post-Conflict Peacebuilding has sponsored summer internships for 174 students in 47 countries. These internships are made possible by funds provided by a number of generous alumni and supporters, including John (J.D. '72) and Brenda Scanelli, Denise and Andrew Koch, Lois Critchfield and Gil (J.D. '69) and Polly Bartlett. For students hoping to embark on international careers, hands-on field experience gained during these internships "can make all the difference between securing a desirable interview with a prestigious international organization or law firm and being passed over," said Center Director Christie Warren, Professor of the Practice of International and Comparative Law.

"We feel privileged to be a part of the law school's international internship program," said John and Brenda Scanelli, who have supported international interns for more than a decade. "These internships afford students the opportunity to use the legal knowledge and skills they have learned at William & Mary to help underserved populations around the world. In our experience, no text or video can replicate the life changing value of developing personal relationships with people from different backgrounds. Living in another country and experiencing life from the perspective of its people are inevitably transformative. In our opinion, the international internship program represents the ultimate manifestation of the citizen-lawyer ideal on a global level."

For more information on the Center for Comparative Legal Studies and Post-Conflict Peacebuilding, visit the Center's website. Visit the Voices from the Field page to read posts by our 2018 international interns.

If you are interested in contributing to the international internship program or sponsoring an intern, contact Professor Christie S. Warren at cswarr@wm.edu.


About William & Mary Law School
Thomas Jefferson founded William & Mary Law School in 1779 to train leaders for the new nation.  Now in its third century, America's oldest law school continues its historic mission of educating citizen lawyers who are prepared both to lead and to serve.