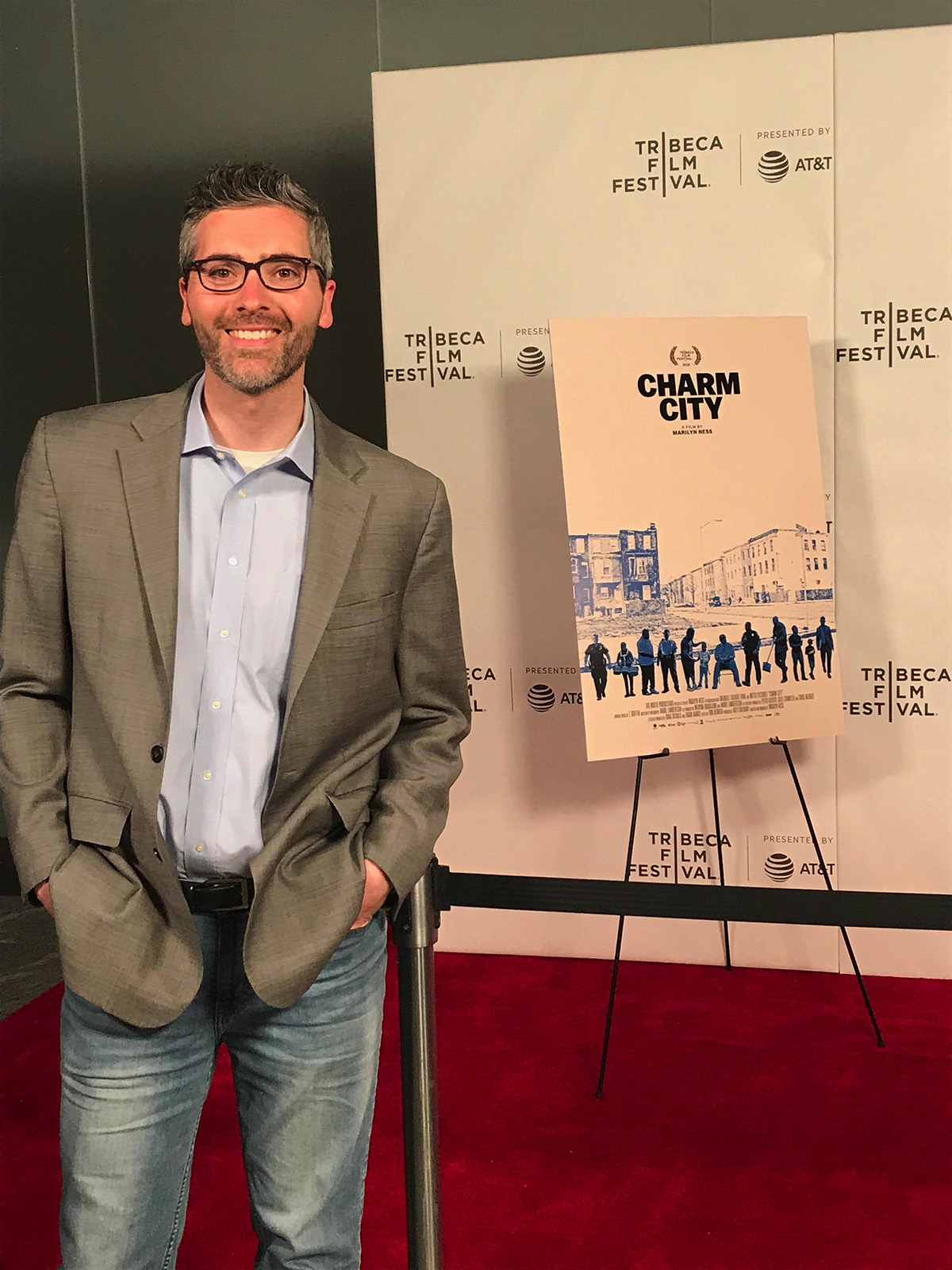 During the first half of 2018, celebrities have worn black to awards ceremonies in support of the #MeToo movement, college students have flocked to March for Our Lives, and women descended on the nation's capital for a second time in a flurry of pink hats. This year is shaping up as the #TheYearOfProtests.
Burke Brownfeld '04 is familiar with the exercise of First Amendment rights, but he prefers freedom of speech and press to freedom of assembly. In 2014, this former Alexandria, Virginia, and Washington, D.C., Metro Transit Police officer became active in the Ban the Box movement in Virginia, an effort to remove questions about criminal convictions from state job applications. Newspapers in the D.C. area started publishing his editorials, and soon, his name appeared in bylines on one of the most hot-button topics in the U.S.: police-community relations.
In the throes of the #BlackLivesMatter movement, spawned by the deaths of individuals including Freddie Gray and Eric Garner and resulting protests, Brownfeld recognized the troubling trend of divisive rhetoric on both sides of the debate.
"In the national media level, people were expected to choose a side. You were expected to be either pro-police or anti-police. To me, that was frustrating because everyone has concerns and wants to be heard. It seemed like there wasn't an appetite for listening. I started talking about what we could do to resolve this, and I felt like we needed a little bit more empathy," Brownfeld said.
To foster empathy, Brownfeld envisioned a documentary film that examines concerns from community members and the daily routines of on-duty police officers. After three years of working as a consulting producer on the project with Big Mouth Productions, an Emmy-nominated independent documentary film production company, "Charm City" premiered at the Tribeca Film Festival in New York City earlier this year. The film will get a TV and theatrical release on PBS beginning this fall. In June, "Charm City," was featured at the AFI DOCS Film Festival in Washington D.C. 
The documentary film explores police-community relations in Baltimore, a city where the Black Guerilla Family Gang, which Brownfeld mentioned in an editorial to the Baltimore Sun, targets white police officers and where Brownfeld visited frequently as a member of a fugitive squad on the Alexandria Police force.
"Baltimore has a complex history and has faced challenges similar to many cities in the United States," Brownfeld said.
It's a place ripe for stories on both sides of the controversy that will help viewers understand and empathize with those directly involved in the issue.
Brownfeld stresses the need for empathy partly because of his studies in psychology and sociology during college and partly because of his experience on the Alexandria Police force. Reading case studies on addiction and sitting through lectures on mental illness enabled him to understand underlying issues before he encountered them as a police officer.  Mediating domestic disputes and maintaining composure when dealing with people having what they might describe as "the worst days of their lives," Brownfeld said.
"One of my interests moving forward is using the film as a form of training police departments to address prevalent issues. The film can be used as an aid to talk about empathy in policing and community relations. Policing is facing a paradigm shift in a lot of ways, and I think that's why it's important to think about outside-the-box-ideas for training and education," Brownfeld said.
Technology, from camera phones to social media, has increased the need for police transparency and accountability. As #TheYearOfProtests continues, safety for those exercising their First Amendment right to assembly and those policing them is increasingly important. By exercising his First Amendment right to freedom of press and speech, Brownfeld is doing his part to ensure it.