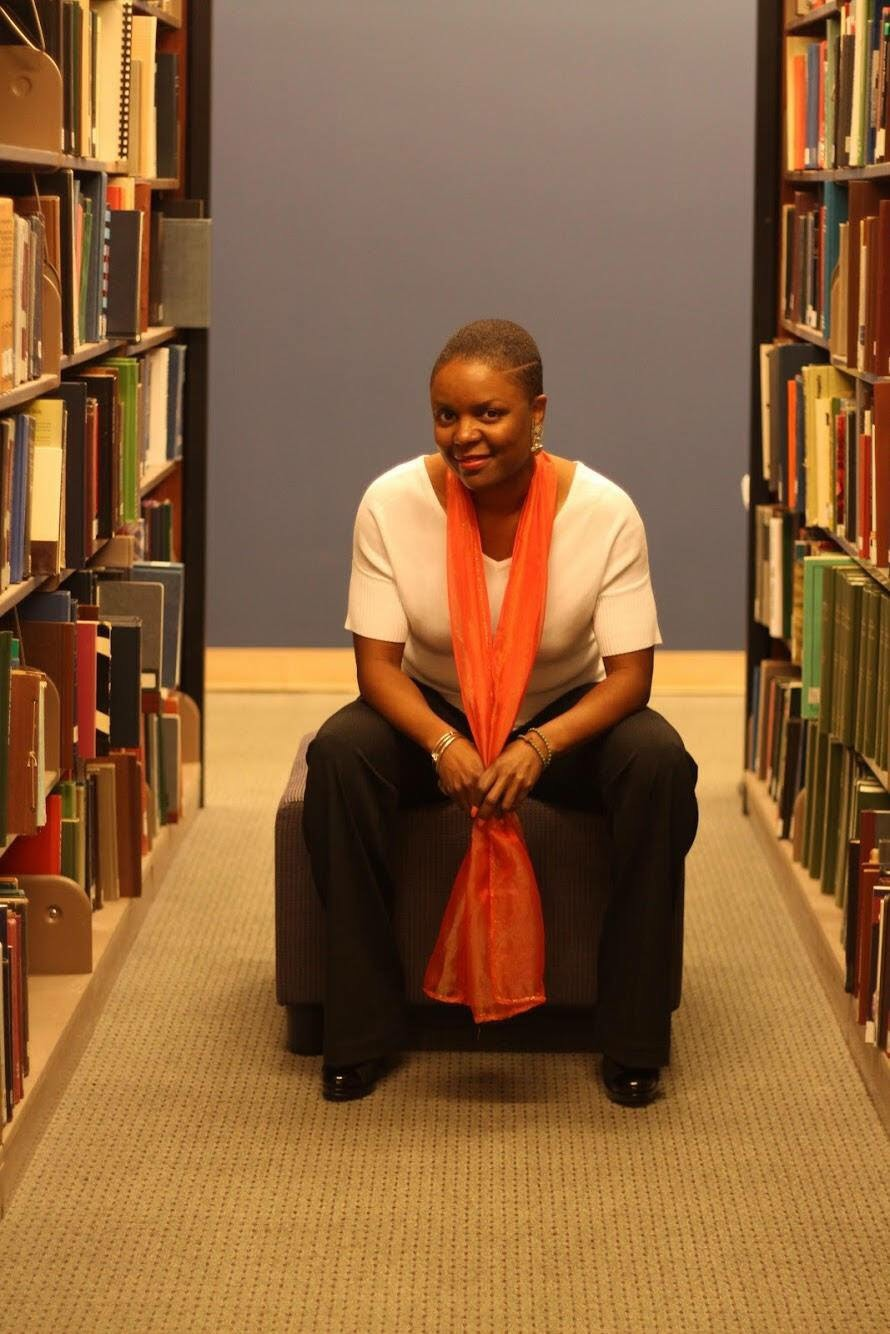 Artisia Green '00 knew she wanted to be a lawyer since she was 10 years old. But that childhood dream soon shifted from attorney to educator during an unforgettable Theatre Studies class her freshman year at William & Mary.
It was the first time Green remembers seeing herself at the center of scholarly conversation as an African-American woman. The two professors who taught the course left a lasting impression on Green that changed the trajectory of her life.
"They introduced so much of myself to me," Green said. "I thought if this is what education is about, introducing students to themselves and to a new way of being and thinking and moving in the world, then this is what I want to do."
Decades later, Green has followed in their footsteps by returning to William & Mary as associate professor of Theatre and Africana Studies and program director of Africana Studies.
Green's exceptional commitment to innovative teaching and research has made her a standout among many William & Mary donors. She is the current Sharpe Associate Professor of Civic Renewal and Social Entrepreneurship, a WMSURE Mellon Faculty Fellow and a W. Taylor Reveley III Interdisciplinary Faculty Fellow.
Green, who uses theatre and Africana studies to connect students to the community around current social issues, says the faculty support she has received has both complemented and expanded her teaching at William & Mary.
During the 2016-17 academic year the William & Mary Theatre Department showcased "The Laramie Project," which tells the story of how a community healed itself after the murder of a gay college student. Green used the production as a teaching tool.
"The play enabled students to think about their own biases and prejudices," Green said. "Unfortunately, the nation still grapples with inclusivity around sexual orientation and gender identity. Even though the play was set in Wyoming, it made students think about how they can build a supportive community on this campus and in their respective hometown communities."
After one of the showings, Green's students divided the audience into small groups to create a community discussion related to the production.
"Theatre can be used as a way for engaging communities around issues that are relevant and difficult," Green said.
Green's research and teaching also includes examining the language most effective to discussing social disruption that occurs in communities and identifying how African-centered practices can be used to resolve those issues.
"A significant aspect of my Reimagining Communities seminar is the development of an African-centered language to frame our understanding of social disruption, a language that enables us to become more compassionate when we are talking about community disruption within black communities because we understand that there are external forces in operation that ignite the disruption within," Green said.
Green, who received a scholarship to attend William & Mary, returned to the university in 2010 as an assistant professor of theatre after teaching at Chicago State University as a tenured professor. Prior to that position, Green was a lecturer at Morgan State University in Baltimore, Maryland.
Private support, including the Sharpe professorship, has provided the financial resources for Green to break down classroom walls by enabling students to engage with the world.
"The financial support of our donors is an example to William & Mary students of how to care about others," Green said. "I see private giving as the way in which an individual develops their own social consciousness," she said. "Likewise, donors enable faculty to assist students in further developing their own social consciousness around issues affecting communities."