An alumna's adventure to the Hudson River Valley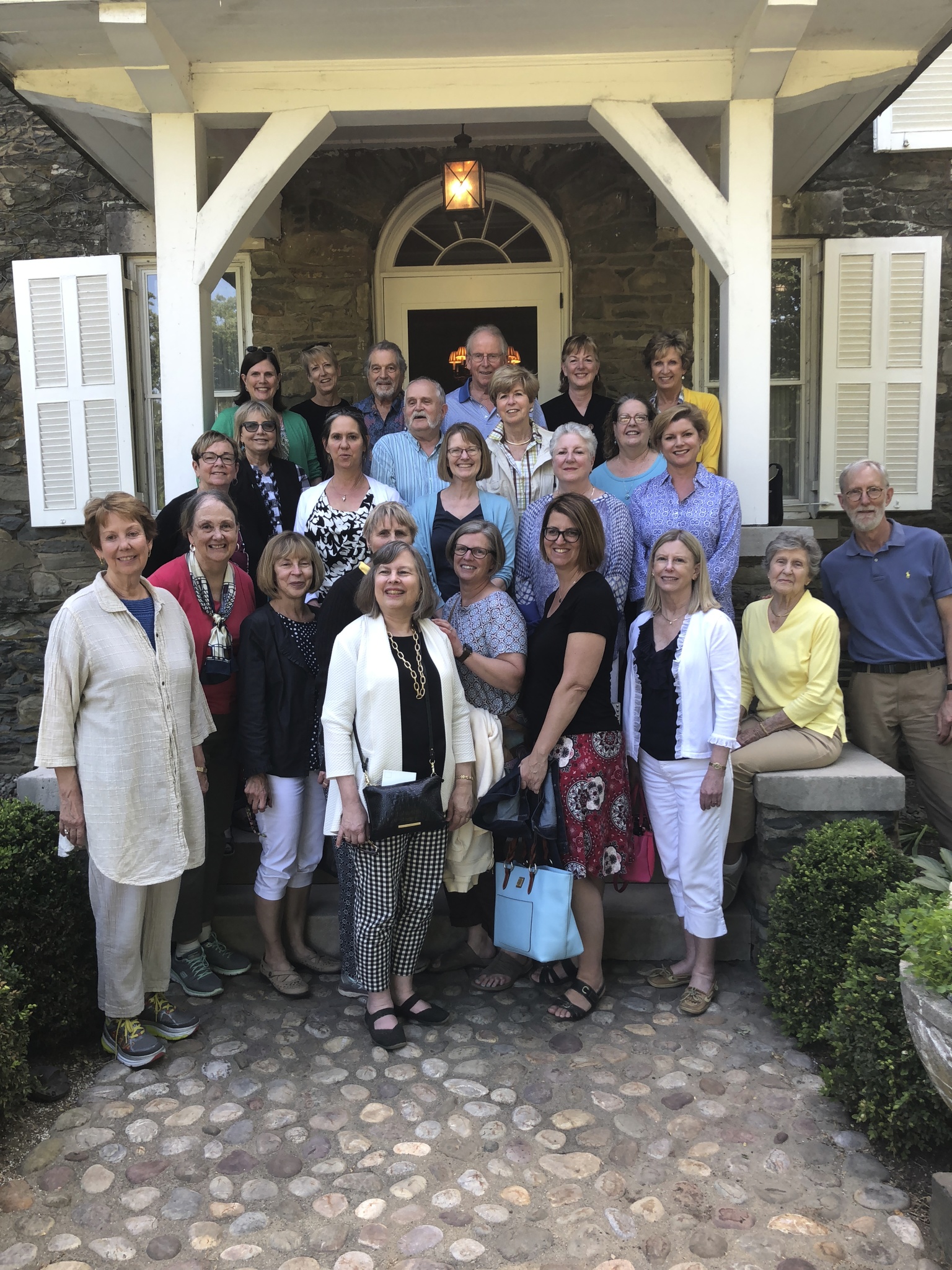 I didn't want to go. I'm not a traveler, though I've traveled more than I ever imagined I would. I grew up on Chincoteague Island and, to leave a 21-square-mile place surrounded by marsh and water is, well, a major event. We make do with what we have, with what washes up on our shores. We tend not to venture far. Consequently, I'm happier with a pile of books and a comfortable chair, letting the pages float me across rivers and into other times. So when the brochure for "Exploring the Stories of the Hudson River Valley" showed up in the mail, I did what I always do with travel brochures: I threw it away.
Hesitating briefly before I tossed it in the trash can, I felt a twinge of guilt that, as a member of the board that suggested this trip as an alumnae experience, I really ought to go. It went in the trash nonetheless.
Three days later, my friend Mary emailed and asked me if I would go on the trip with her. "No," I said, "School won't be out yet." I'm a teacher, and this provided a more convenient explanation than the "I don't really like to travel" excuse that no one really seems to understand.
Relaying this exchange to my husband later that evening, he said "School is out. Your last day is June 7. You should go. It'll be fun." He enjoys traveling and had a July golf trip booked.
So I reconsidered. I called Mary and asked if she still needed a roommate.
It was a blast and a great experience! Besides having an opportunity to spend more time with Mary, the chance of traveling with a professor presented a lifelong learning opportunity — the kind our Tribe loves. Jennifer Putzi, William & Mary associate professor English and women's studies, had crafted an intriguing reading list centered on women from the Hudson River Valley. I looked forward to learning more about Eleanor Roosevelt, Sojourner Truth and Edna St. Vincent Millay — women who shaped our country's social and literary landscape. The reading list was ambitious (as all W&M reading lists are), but I managed to get a few done and skimmed the rest, saving Millay's poetry for the train ride to New York.
A couple of weeks before departure, we had a group conference call to introduce ourselves and "get psyched," as we members of the Class of '82 used to say. Immediately afterward, I had an email from Fran who'd noted we were taking the same train and asked if we could meet up at Grand Central. While Fran only knew me as someone who'd sat across the table from her during a couple of meetings, she reached out to make a connection. It felt like the beginning of freshman year. Fran and I shared our interests in education, writing and comfortable shoes.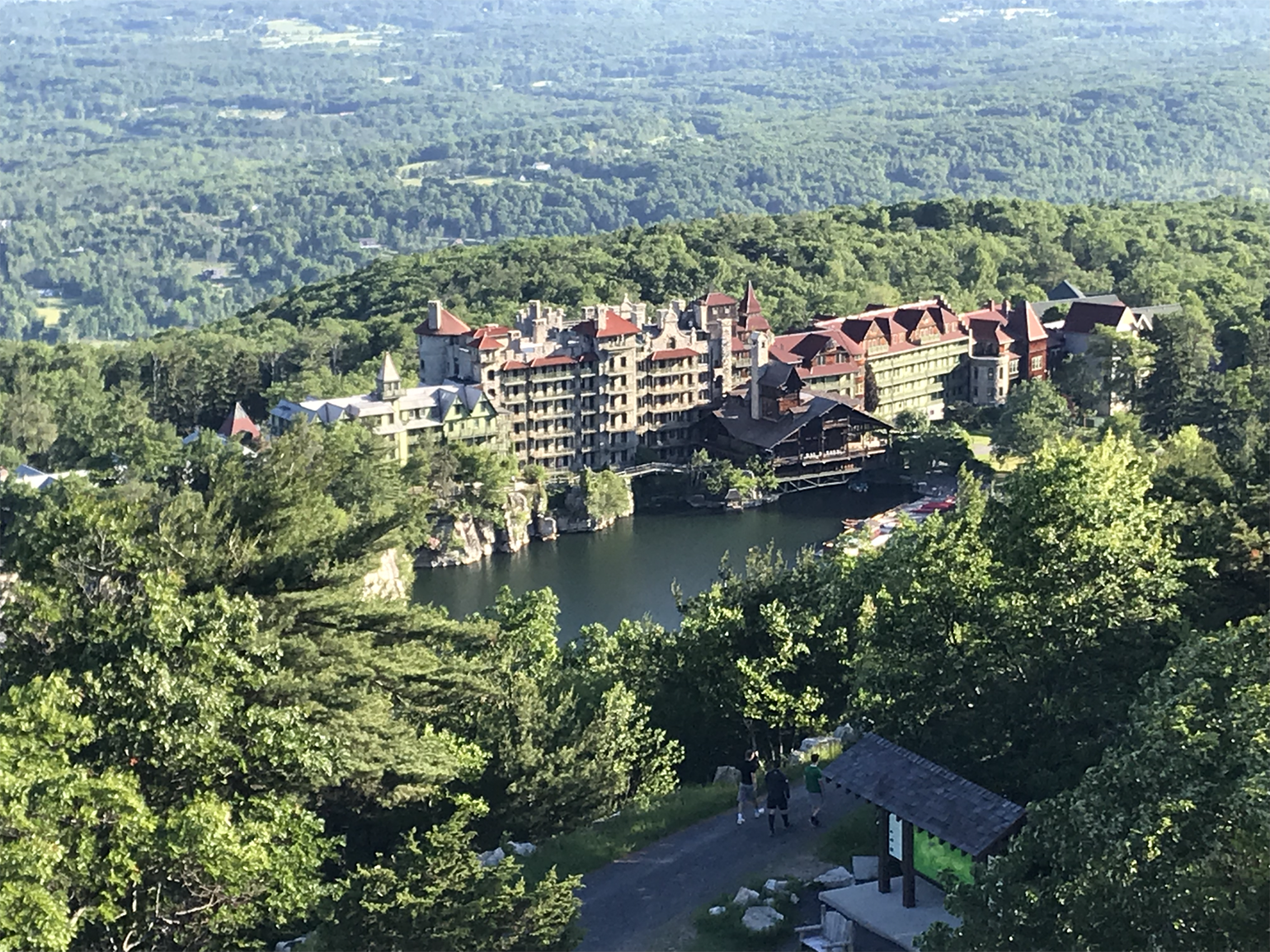 Once gathered in person, our reception in Albany turned the Marriott lobby into first floor Barrett (or Jefferson or Botetourt or Yates or whatever dorm you landed in on campus). Dinner was the same, as was every bus jaunt or house tour or garden visit we made throughout the week. Alumnae ebbed and flowed into pairs and trios and groups, and we discovered as much about our own connections as we did about the "other" historical women on our agenda. Laughter was common. Congeniality was the standard. Our tour guide, Jeff, learned how eager William & Mary folk are to learn. And he learned how eager William & Mary folk are to ensure that the facts are correct, as when Stew Sell '56, P '83, P '87, P '91 corrected him about how FDR contracted polio. (Yes, there were gentlemen — and a medical doctor — on the trip.)
Bouncing along in a comfortable bus turned out to be a great way to learn, if perhaps a not-so-great way to lecture. Juggling a microphone and her pages of notes, Jennifer Putzi presented Eleanor Roosevelt as more than a first lady, Sojourner Truth was more than an abolitionist and Edna St. Vincent Millay as a determined and independent woman poet. (Is "poetess" a word?) I didn't know that Eleanor was known as "ER" and that she built Val-Kill cottage at Hyde Park in partnership with Marion Dickerman and Nancy Cook. I didn't know that Sojourner Truth was so spiritual. I didn't know that Millay was interested in landscaping. A trip to her Steepletop home combined gardening and literature.
It was impressive to visit West Point Military Academy, delicious to lunch at the Culinary Institute of America, and insightful to tour Hosack Farm and realize how W&M grad Alan Hilliker is preserving the American landscape. With bonus tracks to learn about the art and architecture of Frederic Church at the Olana Historic Site, the storytelling of Washington Irving in Sleepy Hollow, it was enlightening and entertaining — a true liberal arts continuing education.
There were stunning views and refreshing breezes from the Hudson River every step of our way, followed by relaxing times and lazy conversations in the rocking chairs at the Mohonk Mountain House resort. I left understanding why New Yorkers love this place and how much this valley contributed to the development of our country. Contrary to what I learned in Accomack County Public Schools, Virginia is not the only cradle of United States history (sorry, Colonial Williamsburg).
It was a classic trip, in the tradition of all things William & Mary. Looking forward to getting the next trip brochure in my mailbox. Thanks, Mary!