2018 Plumeri Award recipients announced
A sociologist crusading to maintain the integrity of the democratic process through voter districting. An English professor introducing William & Mary students to the infinite possibilities of digital journalism. A marine scientist investigating the impact of sea level rise on the wetlands. As William & Mary celebrates the 10th anniversary of the Plumeri Awards for Faculty Excellence, these are just a few of the distinguished professors to receive that honor. Today, the university is announcing the 2018 recipients.
Each year, the awards recognize 20 faculty members for outstanding achievements in teaching, research and service. All recipients receive $10,000, which can be used during the course of two years to fund summer salaries, research or other stipends associated with scholarly endeavors.
"For 10 years, the Plumeri Awards have rewarded many of our strongest faculty, who stand at the vanguard of academic inquiry, and recipients have invariably expressed their gratitude for this award that has made a huge difference in their teaching and research, " said Provost Michael Halleran. "Whether professors are attending conferences, funding research for themselves and their students, or creating new initiatives with far-flung collaborators, the Plumeri Awards have made a lasting impact at William & Mary, in the commonwealth and in the world."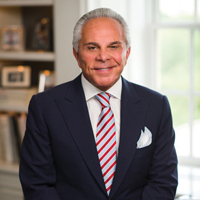 Joseph J. Plumeri '66, D.P.S. '11, established this eponymous award in 2009 in order to encourage exceptional faculty members to pursue their research interests and further challenge their students. Over the last decade, 170 professors have benefited from this generosity, and it shows in their teaching and scholarship.
Plumeri, who served as the chairman and CEO of Willis Group Holdings before becoming vice chairman of the First Data Board of Directors in 2014, is also a dedicated philanthropist, giving millions to the Make-A-Wish Foundation and the National Center on Addiction and Substance Abuse, among many other organizations. He has also long been a steadfast and generous supporter of William & Mary, creating scholarships, building the Plumeri Park baseball facilities and establishing the W&M/Plumeri Pro-Am Golf Tournament. He was also an honorary co-chair for last year's W&M Weekend in New York City.
 "When I was a William & Mary student, my professors instilled in me the need to think creatively, ask difficult questions and above all, persist in the face of adversity," said Plumeri. "I am thrilled to honor those professors whose creativity and passion inspire the entire William & Mary community."
For one 2016 Plumeri Award recipient, the impact of the award has been transformative. Professor of History Ronald Schechter was able to fund research that will potentially change our historical understanding of Marie Antoinette. The Plumeri Award allowed him to spend two months in the queen's personal library at Versailles, where Schechter says he found evidence of a thoughtful and socially aware monarch.
"Historians have wrongly dismissed Marie Antoinette as an intellectual lightweight," says Schechter. "My research shows that the French queen was quite intelligent, and read the works of Enlightenment philosophers such as Voltaire and Rousseau. Far from ignoring the calls for reform emanating from the French public, she was radical and actually embraced many Enlightenment ideals. This work has the potential to radically alter how we talk about Marie Antoinette, all thanks to Mr. Plumeri's support."
Schechter isn't alone in seeing the broader implications of the Plumeri Awards.
"Joe's generosity has benefited so many in the William & Mary community over the years," said Vice President for University Advancement Matthew T. Lambert '99. "But Joe is always asking, 'what's next?' and that fuels his desire to look forward, supporting those faculty who will create knowledge and transform the lives of our students.  Among his many contributions is ensuring that, for the last decade, our faculty have received the proper recognition for all that they do for our students and scholarly community. This helps ensure that William & Mary remains at the forefront of teaching and scholarship, and for that we are all deeply grateful to him."
The 2018 Plumeri Award recipients are: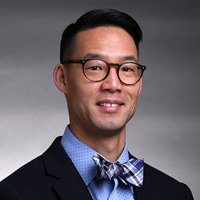 Jason Chen
Assistant Professor of Education
Professor Chen is an educational psychologist interested in how learning environments, especially virtual environments, can be created to direct people's motivational resources toward scientific inquiry. Recently, with the help of a National Science Foundation grant, he has researched the affordances of using mixed-reality virtual environments in combination with intensive training to help geoscientists develop the skills and motivation to do something very difficult: identify and redress prejudices that marginalize women and people of color in the geosciences. He has made strong service contributions at the local and national levels, serving the American Educational Research Association and the American Psychological Association in roles such as program co-chair, mentor for doctoral students and conference program reviewer. He also serves on the editorial board of two journals. Since joining William & Mary in 2012, Jason has been an active member of the School of Education's Strategic Planning Committee and Diversity Committee and served on several search committees for new faculty hires including the associate dean for research. He is a rigorous scholar who advances research on how students learn, especially within a technologically mediated world. He also empowers educators to become leaders in championing for diversity. Chen earned his Ph.D. from Emory University.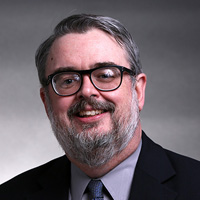 Philip Daileader
Professor of History
Since joining the William & Mary faculty in 1998 as a visiting assistant professor, Professor Daileader has contributed greatly to the Department of History. He has won the Alumni Fellowship Award for Teaching, the University Chair in Teaching Excellence, the Phi Beta Kappa Award for Excellence in Teaching and, most recently, the Thomas Ashley Graves, Jr. Award for Sustained Excellence in Teaching. He is the author of "True Citizens: Violence, Memory, and Identity in the Medieval Community of Perpignan, 1162-1397," a monograph published in 2000 and again in a French translation in 2004. He is also the author of "Saint Vincent Ferrer, His World and Life: Religion and Society in Medieval Europe," a monograph published in 2016, and co-editor of "French Historians, 1900-2000: New Historical Writing in France," published in 2010. He has published articles in, among other journals, Speculum, the leading journal of medieval studies in North America. Between 2000 and 2013, he released four lecture classes through The Great Courses, thereby bringing medieval history to a broad, non-academic audience. He has also made appearances on NPR's "Planet Money" and on The History Channel's "The Dark Ages." He is a model of service both at the university and beyond, assisting the Commonwealth of Virginia in revising the Standards of Learning (SOL), especially in global history. Daileader holds a Ph.D. in history from Harvard University.
Cheryl Dickter
University Associate Professor for Teaching Excellence of Psychological Sciences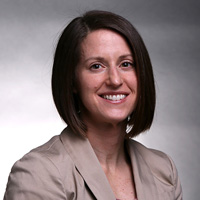 Professor Dickter came to William & Mary in 2008, and has been a prolific scholar ever since. Her primary area of research focuses on using a social cognitive approach to examine how individuals perceive members of different social groups. Another line of research she has developed since coming to William & Mary is the examination of factors that influence the confrontation of prejudice against derogated groups. She explores situational and personality variables that affect the behavior of majority group members after witnessing a prejudicial comment. She has also been actively examining how smokers and non-smokers allocate attention to smoking versus non-smoking stimuli, and how an attentional bias is moderated by smoking behavior, craving and motivation. During her time at William & Mary, she has published two books and co-authored more than two dozen articles in peer-reviewed publications. She has also won the Thomas Jefferson Teaching Award and the Arts & Sciences Faculty Award for Teaching Excellence. Dickter received her doctorate in social psychology from the University of North Carolina at Chapel Hill.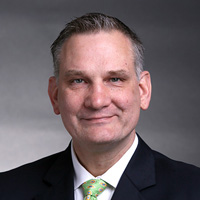 James G. Dwyer
Arthur Briggs Hanson Professor of Law
Professor Dwyer joined the William & Mary faculty in 2000 after teaching law at the Chicago-Kent and University of Wyoming law schools. His scholarly output is extraordinary, with three university press books coming out in the next year and three recently published textbooks. Routledge Press will publish Professor Dwyer's book, "Liberal Child Welfare Policy and Its Destruction of Black Lives," in 2018. The book provides a child-centered perspective on multi-generational child poverty by combining social science information with sophisticated normative analysis to support novel reforms. Also due for publication in 2019 is the "Oxford Handbook of Children and the Law." Oxford University Press asked Dwyer to serve as the sole editor for this volume. He frequently writes for scholarly journals on parental rights, homeschooling, same-sex marriage, adoption law, domestic violence and countless others. Although prolific on a variety of topics, his work has a unifying theme, consistently making the case for a more child-centric legal regime. His scholarly work provocatively challenges the current parent-centric thinking about child rearing. His outstanding work has been recognized with two earlier Plumeri Awards. He holds a doctorate in moral and political philosophy from Stanford University and a J.D. from Yale Law School.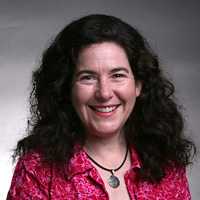 Catherine Forestell
Class of 1953 Term Distinguished Associate Professor of Psychological Sciences 
Professor Catherine Forestell's research credentials are impeccable, and she is an exemplary educator and scholar. She performed post-doctoral training at the Monell Chemical Senses Center, a world-class research institution that investigates the mechanisms and functions of taste and smell and their involvement in human health and disease. Her research interests intersect the areas of learning and memory, developmental psychology, and sensation and perception, with a specific focus on the mechanisms involved in the development and maintenance of food preferences and eating habits from infancy to adulthood. She has published 25 peer-reviewed articles since arriving at William & Mary in 2007, and has expanded her research to include how exposure of children to familial smoking and alcohol use effects development and later attitudes. Her scholarly work has been supported by external grants from the NIH, Kellogg Foundation and other agencies, and has totaled over $700,000. Her teaching record is also excellent – she is dedicated to educating students at all levels and has been a leader in creating new courses to satisfy the COLL curriculum. Many of her students complete honors theses and present at national scientific meetings, and importantly, more than 15 of her articles include student authors. She holds a doctorate in experimental psychology from Dalhousie University in Halifax, Nova Scotia.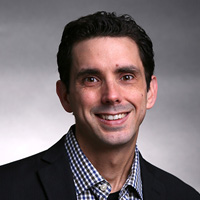 Christopher Hein
Assistant Professor of Marine Science
Since joining the VIMS faculty in 2013, Professor Hein has been a teaching and mentoring star, and his courses have consistently had the highest undergraduate enrollment and the best student evaluations. His scholarship focuses on three themes: links between terrestrial climate change and fluvial sediment export, and their role in the global carbon cycle; the coastal morphologic and sedimentologic imprints of changes in the type and delivery rates of fluvial and shallow-shelf sediments to the coastal zone in response to past climate and sea-level changes. He also studies the coupled responses of barrier islands and back barrier environments to changes in sea level and sediment supply. As well as making outstanding contributions to education and research, he has also been an exceedingly strong contributor to professional and advisory services. He has served as a peer-reviewer for 15 different academic journals, as a mail-in reviewer for seven funding groups and on two National Science Foundation review panels. His contributions have earned him two major teaching awards: William & Mary's Alumni Fellowship Award for Teaching Excellence and the VIMS Outstanding Faculty Teaching Award. He holds a doctorate in earth sciences from Boston University.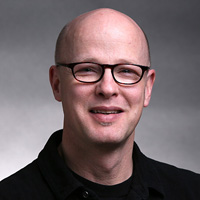 Oliver Kerscher
Associate Professor of Biology
Professor Kerscher's research program in molecular cell biology and genetics has flourished at the university. His work, focusing on protein stability, has implications for human diseases such as cancer and Alzheimer's disease. Since he joined the William & Mary faculty in 2006, Kerscher has written 11 articles in highly respected international journals. Since 2008, he has received continuous funding from eight different sources, including the National Science Foundation and the National Institutes of Health. In a time when most grant agencies are funding around five percent of proposals, this shows the high regard that scientific reviewers have for Kerscher's record and ideas. In service within the department, Kerscher is often among the first to volunteer, and is involved in faculty searches, e-content delivery, alumni outreach, Homecoming, the graduate program, and seminar organization. Nationally, he has served on multiple National Science Foundation grant review panels, editorial review boards and is sought after as a reviewer for journals. Kerscher was a 2017 W. Taylor Reveley, III Interdisciplinary Faculty Fellow. He holds a doctorate in biochemistry, cellular and molecular biology from Johns Hopkins University School of Medicine.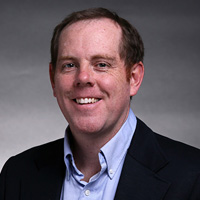 Matthew Kirwan '02
Assistant Professor of Marine Science
Professor Kirwan joined the VIMS faculty in 2013, where he leads an internationally recognized research and education program devoted to understanding the survival of coastal landscapes. His research combines geomorphology and ecology to investigate the response of wetlands to sea level rise and human impacts, and has led to 40 peer-reviewed publications in leading scientific journals. In 2017, Kirwan received a National Science Foundation (NSF) CAREER award, which is NSF's most prestigious award for early career faculty. Kirwan also has a strong commitment to fostering excellence in education. His CAREER award is supporting a pilot program designed to create research experiences for American Indian and community college students from the Chesapeake Bay region; the first of its kind in marine or environmental science. Kirwan provides advisory service to land managers and policy makers across the U.S., including a three-year commitment to the Mississippi River diversions project, which is part of the most ambitious environmental restoration project ever proposed. He holds a doctorate from Duke University.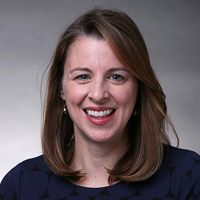 Allison Orr Larsen'99
Professor of Law
Professor Larsen is a star of the William & Mary Law School faculty and her exceptional teaching has repeatedly been recognized by students and faculty. Since arriving at William & Mary in 2010, she has received the university's Alumni Fellowship Award, the Walter L. Williams, Jr. Memorial Teaching Award, the McGlothlin Teaching Award and the SCHEV Outstanding Faculty Award in the "Rising Star" category. Her scholarly production has been equally impressive, and she has published in top law journals. Her research interests include constitutional law and the institutional and informational dynamics of legal decision-making. Her work on judicial fact-finding has been cited by the U.S. Court of Appeals for the Ninth Circuit and the U.S. Court of Appeals for the Seventh Circuit and has also been featured in the New York Times, Washington Post, Boston Globe and Wall Street Journal. In 2014, she was invited to discuss her scholarship on amicus briefs on "The Colbert Report." Professor Larsen's most recent article, "Constitutional Law in the Age of Alternative Facts," will be published in the NYU Law Review in 2018. In fall 2018, she will be a visiting professor at Harvard Law School. She holds a J.D. from UVA Law School.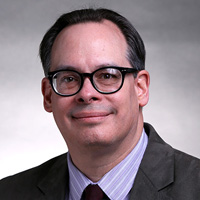 Michael Leruth
Associate Professor of French and Francophone Studies
Professor Leruth joined the William & Mary faculty in 1995 and specializes in modern and contemporary French society and culture. His interests include French national celebrations, French political culture and national identity, the French Republic, the history of ideas and intellectuals in France, and contemporary art. He has published articles in leading journals such as The French Review, French Cultural Studies, French Politics and Society, Modern and Contemporary France, Contemporary French Civilization, and Sites: Contemporary French and Francophone Studies. His latest publication is entitled "Fred Forest's Utopia: Media Art and Activism," which examines Forest's use of alternative media platforms and staging of unconventional events to challenge sociocultural norms and attempts by the French government and the art market to control the art world. In July 2017, he was an invited keynote speaker at the Centre Pompidou in Paris in a retrospective on the life and work of Forest. His knowledge of the French elections is recognized worldwide and CNN has included his remarks in their coverage and analysis of French elections. His new book project is a volume on modern France for a series entitled Understanding Modern Nations. He earned his Ph.D. in French from Pennsylvania State University.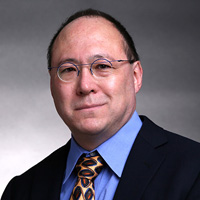 Robert Michael Lewis
Associate Professor of Computer Science
Professor Lewis joined the William & Mary faculty in 2000 and is the quintessential computational scientist. His research contributions have made an enormous impact on a wide range of scientific and engineering areas. His research lies in the area of algorithms for nonlinear optimization and applications of optimization in scientific and engineering applications. He is currently working with researchers at ExxonMobil Upstream Research Co. investigating the optimal development and operation of oil reservoirs with the goal of maximizing net present value. The current industry practice is to maximize the profit from oil being produced at any given time; however, Lewis is investigating whether a different strategy will optimize the behavior of the reservoir over a long time horizon. In the teaching realm, he strives to prepare students to excel in the workspace that they will soon enter. Lewis received his doctorate in computational and applied mathematics from Rice University.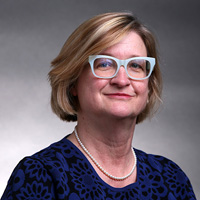 Elizabeth Losh
Associate Professor of English and American Studies
Since Professor Elizabeth Losh arrived at William & Mary in 2015, she has had an outsized impact on the educational programs. Her research and teaching interests are in digital media and learning, especially digital humanities. She has also written a number of frequently cited essays about communities that produce, consume and circulate online video, videogames, digital photographs, text postings and programming code. This work has appeared in edited collections from MIT Press, Routledge, University of Chicago, Minnesota, Oxford, Continuum and many other presses. In her brief tenure here, she has built alliances, developed new courses, started to plan a national conference, and founded the Equality Lab. In addition to the two books she has already published, she has two more books in development and has published dozens of articles in peer-reviewed journal and edited collections. She developed the first-ever course in digital journalism taught at William & Mary. In the course, students learned how to blog, to make podcasts and to create videos – all while staying abreast of current events and developing reporting priorities. Losh received her doctorate in English with an emphasis on critical theory from University of California Irvine.
Thomas McSweeney '02
Associate Professor of Law
Professor McSweeney joined the William & Mary faculty in 2013. His research focuses on the first century and a half of the common law. Characterized as "a medieval legal historian whose work is accessible to lawyers who aren't historians and historians who don't work on law", he tackles 13th century texts and makes them accessible to modern readers. His published articles explore the legal-literary culture that flourished throughout Europe in the 12th and 13th centuries. He is particularly interested in the production of legal treatises in 13th century England, and what those treatises can tell us about the professionalization of the judges and lawyers of the early common law. His recent publications include, "Creating a Literature for the King's Court in the Later Thirteenth Century: Hengham Magna, Fet Asaver, and Bracton," in the Journal of Legal History and "Salvation by Statute: Magna Carta, Legislation, and the King's Soul" in the William & Mary Bill of Rights Journal. His book, "Priests of the Law: Roman Law and the Making of the Common Law's First Professionals," is currently under review at Oxford University Press. It looks at a group of justices working in the English royal courts and their struggles to define themselves as legal professionals through their writing. He earned his J.D., LL.M. and Ph.D. from Cornell University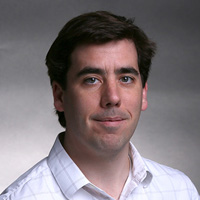 John Parman
Associate Professor of Economics
Professor John Parman's research interests include economic history and labor economics with a focus on health, education and the economics of the family. Since joining William & Mary in 2011, his projects include the study of the effects of children's health on families' educational investment decisions and examining changes in intergenerational correlations in health and economic outcomes over time. He has taught Government Regulation of Business, Global Economic History, Intermediate Microeconomic Theory and American Economic History, and in the future will be teaching American Mobility and Inequality. His work has appeared in the Journal of Economic History and interdisciplinary journals such as Social Science History and Social Science and Medicine. He has expertise in historical U.S. Census data, linking records across censuses. He has also explored how changes to American public educational institutions altered investments in children and the resulting outcomes for those children. He has published book reviews, popular press articles, book chapters, peer-reviewed academic articles and currently has four active manuscripts. At the annual Economics History Association meetings, Parman's work has won the "Best Paper of the Year" award three times (2017, 2016 and 2013) for his published works. He holds a doctorate in economics from Northwestern University.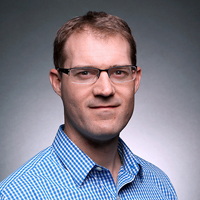 Philip Roessler
Associate Professor of Government
Professor Roessler came to William & Mary in 2011 with a research agenda poised to offer theoretical and empirical advances on the causes of coups and civil wars in Africa. He wrote "Ethnic Politics and State Power in Africa: The Logic of the Coup-Civil War Trap," which was selected as a Choice Outstanding Academic Title and recipient of best book awards from the American Political Science Association's African Politics Conference Group and the International Studies Association's International Security Studies Section. He has authored articles in political science journals and a second book, "Why Comrades Go to War: Liberation Politics and the Outbreak of Africa's Deadliest Conflict," with Harry Verhoeven. Current research focuses on the origins and consequences of spatial inequality, and the impact of mobile phone ownership on poverty. The National Science Foundation, the Bill and Melinda Gates Foundation, and the Harry Frank Guggenheim Foundation, among others, have funded his research. He is the director of the Center for African Development, which provides students the opportunity to conduct policy-relevant research in Sub-Saharan Africa. Since 2014, he has traveled with students to Tanzania to study the micro-level effects of the mobile phone revolution. He holds a doctorate in political science from the University of Maryland.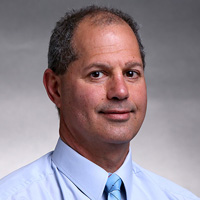 Salvatore Saporito
Associate Professor of Sociology
 Professor Saporito joined the William & Mary faculty in 2001 and his excellence in teaching was recognized early in his career with the Jennifer and Devin Murphy Faculty Award. His research demonstrates how and why family choices for private schools contribute to racial and income segregation in neighborhood-based public schools—a topic of critical importance given the role segregation plays in educational inequality. With nearly $2 million of research funding—much of which supported William & Mary undergraduate research—he designed and built a database of elementary, middle and high school attendance zone maps that has since become a permanent data infrastructure project run by the U.S. Census Bureau. His most recent work investigates if and how much state legislatures manipulate voting districts for partisan advantage. To answer this question, he developed and applied novel statistical techniques that compare racial and income segregation across states' residential areas with racial and income segregation across states' voting districts. His methods can be used to ensure that voting districts have the same level of segregation as residential areas—and are thus drawn legally, fairly and with democratic legitimacy. He earned his doctorate in sociology from Temple University.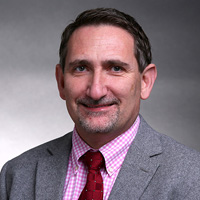 Hannes C. Schniepp
Adina Allen Term Distinguished Associate Professor of Applied Science
Professor Hannes Schniepp arrived at William & Mary in 2008, and has excelled in teaching and mentorship for graduate and undergraduate students. He developed the course APSC 201 "Introduction to Material Science," a key foundation in the nascent Engineering Physics and Applied Design (EPAD) curriculum. He is internationally recognized and was recently gave a keynote lecturer at the sixth International Conference on the Mechanics of Biomaterials and Tissues. He has obtained extramural research funding from national and corporate entities, to support his research and productivity, totaling more than $1.9 million. He has received the four-year DMREF (Designing the Material to Revolutionize and Engineer our Future) and CAREER awards from the National Science Foundation. His publications have been cited over 12,000 times, and five of them named "Highly Cited" by Thompson Reuters, an attribute that is only given to the top one percent of all papers in a given field. He serves as an academic editor for PLOS ONE (Public Library of Science) and has been elected as an advisor to JOM, the Journal of the Minerals, Metals and Materials Society. Schniepp holds a doctorate in chemistry and applied biosciences from the Swiss Federal Institute of Technology.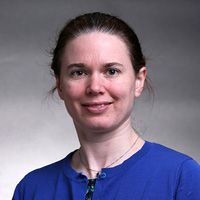 Leah Shaw
Associate Professor of Mathematics 
Professor Leah Shaw arrived at William & Mary in 2007, and has displayed both the scholarly expertise and the superb teaching ability that separates the William & Mary faculty from its peers. She has participated in curriculum development, especially oriented toward integrating applied mathematics into the education of students who are not math majors. Her research interests over the past several years have consisted of population dynamics, primarily in the areas of infectious disease spread and marine ecology, and her work has appeared in nearly three-dozen peer-reviewed publications. She has employed tools from applied mathematics and physics to model the dynamics of biological populations, including epidemic spread and ecosystems. Her collaboration with VIMS and the Department of Mathematics on the dynamics of marine ecosystems formed a partnership that enables undergraduate and graduate students to develop innovative mathematical models of interactions between shellfish and the environment. She is particularly interested in the effects of network structure and random fluctuations on population dynamics. She mentors Ph.D. students in the Department of Applied Science and undergraduate research students on a variety of mathematical biology projects. Shaw holds a doctorate in physics from Cornell University.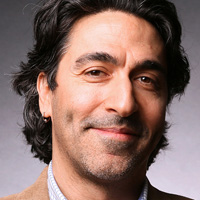 Stephen Sheehi
Sultan Qaboos bin Said Chair of Middle East Studies & Professor of Arabic Studies
Professor Sheehi is an internationally recognized scholar and teacher of Arabic and Middle Eastern Studies. whose work intersects the cultural, visual, artistic and social history of the modern Arab world. His most recent book, "Arab Imago: A Social History of Photographic Portraiture" (Princeton University Press, 2016) is the first extended study to critically examine the indigenous production of photography in the Arab world.  His two previous books are "Islamophobia: The Ideological Campaign Against Muslims" and  "The Foundations of Arab Identity" (2006), a pioneer exploration of forgotten intellectual heritage of the 19th Century Arab world.
He is currently publishing two books: "Camera Palestina" (forthcoming University of California Press) about photography in Ottoman and Mandate Palestine, and "Psychoanalysis Under Occupation" (forthcoming, Routledge), which examines the practice of psychoanalysis in Palestine-Israel by Palestinian psychologists. In addition to recently receiving an NEH grant in 2017, he is the recipient of the 2018 Arts & Sciences Faculty Award for Teaching Excellence. He holds a Ph.D. in Near Eastern studies from the University of Michigan.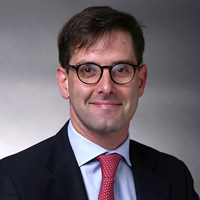 James Y. Stern
Associate Professor of Law
Professor Stern joined the William & Mary Law School faculty in 2013 and has become a prolific scholar on topics as diverse as property law, intellectual property and the Fourth Amendment. Over the last five years, he has written seven major legal articles, as well as three book chapters. His articles have been published in the nation's leading law journals, including the Harvard Law Review, Michigan Law Review, California Law Review and Virginia Law Review. Recently, his scholarship has been discussed by Supreme Court justices in oral arguments in two separate cases. This is an exceedingly rare occurrence and strongly suggests that the Supreme Court will cite his work in one or both of those cases, an accomplishment that is highly unusual in the legal academy. Students are likewise impressed with his broad knowledge and his ability to foster precise thinking, repeatedly commenting on his ability to inspire curiosity in the classroom and to keep them engaged with big ideas, intricate details and an easy sense of humor. Stern holds a J.D. from UVA Law School.