William & Mary Weekend Wednesday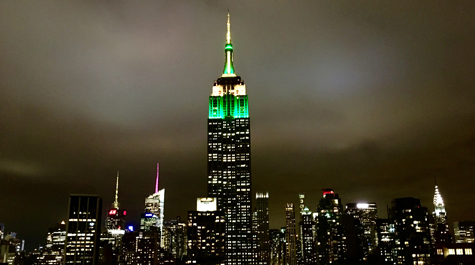 Start spreading the news! William & Mary is taking over New York City from May 18-21, 2017. William & Mary Weekend will offer a variety of social, cultural, intellectual and professional events you won't want to miss!
Learn from top alumni entrepreneurs and network at our "Brilliant Minds" panel event moderated by Professor Graham Henshaw. Raise a glass with friends at our "Wines of the World" tasting class with sommelier and Le Grand Triage wine shop owner Eric Rydin '10. Sit back and relax in NoHo for our "Ha-Ha-Hark Upon the Laughs" comedy show featuring alumna Carmen Lynch and other alumni comedians. Join us at the New York Athletic Club for our "W&M Weekend Kickoff and Raft Debate," and connect, discover and celebrate with W&M alumni like never before.
Friends in Washington, D.C.? Living in the District and want a bite of the Big Apple? William & Mary Young Guarde Council is offering a $30 round-trip party bus ride from D.C. to NYC leaving Friday, May 19 and returning Sunday, May 21. Hop onboard and join us!
Don't miss the chance to experience the best of W&M and the best of NYC all in one weekend. Click here to learn more and register.