William & Mary alumnus celebrates 50 years of WorldFest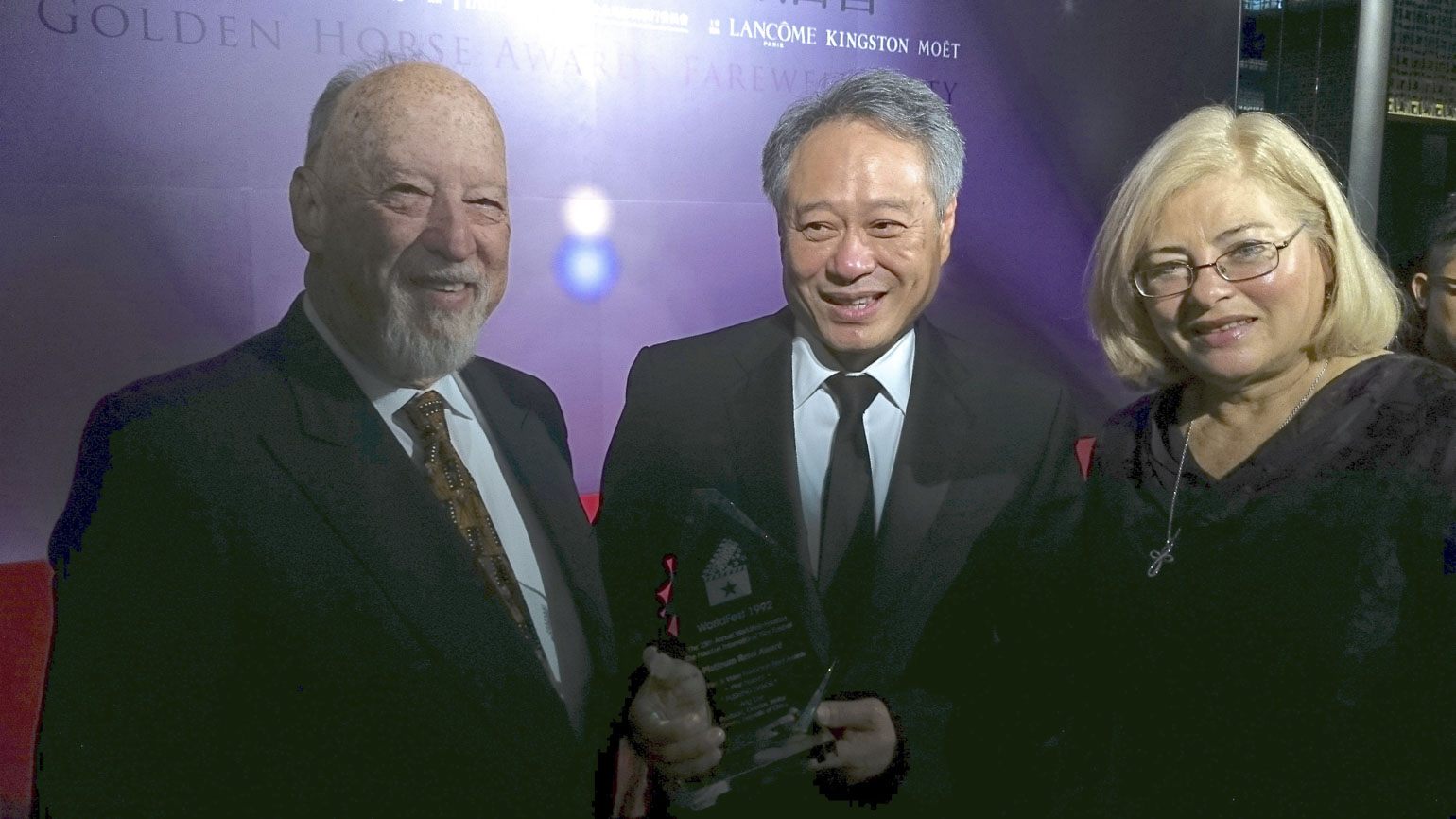 On April 21, Hunter Todd '61 will open the 50th Annual WorldFest-Houston International Independent Film Festival, the longest-running film and video festival in the world. The Texas-based festival, founded by Todd in 1968, recognizes and honors outstanding creative excellence in film and video, in addition to promoting cultural tourism and film production in the region.
Todd did not initially set out to found a film festival.
"It's all the fault of William & Mary!" he says.
After graduating from William & Mary in 1961, he entered the U.S. Army. However, he continued to think of The History and Appreciation of Cinema, a class Todd took with Professor Al Haak at William & Mary that he says changed his life. Inspired, Todd founded Cinema Arts as an international film society in August 1961. Since all of the film festivals in the U.S. were only showing features at the time, Todd decided to focus on documentaries and short films, including some of his own work. Cinema Arts eventually evolved into a competitive international film festival by 1968, when it was renamed WorldFest. Today, it is one of the largest film competitions in the world, with thousands of entries pouring in from dozens of countries.
The festival typically ends up showing between 150-300 films over the course of its run. This year, the festival will screen approximately 200 films with a focus on American and International features. WorldFest-Houston is the only film festival in the world with 10 major competition categories — most festivals only have two; short films and feature films. Festival winners receive a Remi Award, a prize named after famed sculptor Frederic Remington, whose art captured the spirit of Texas and the West. Since the festival's establishment, some of the biggest names in entertainment have attended and received a Remi, including Steven Spielberg, George Lucas, Ang Lee and the Coen Brothers. This year, director Rob Reiner will open the festival with his latest feature, LBJ, starring Woody Harrelson.
In today's entertainment industry, where film festivals often cater exclusively to major studios, WorldFest is a rarity. Independent film and video producers say that the festival is a space where their work is treated with respect.
"WorldFest is exactly the sort of festival of which filmmakers dream," says Diana Lucas Leavengood, a producer and director. "It supports film as art and the filmmaker as an artist."
The 50th Annual WorldFest-Houston International Independent Film Festival will take place in Houston April 21-30, 2017. William & Mary alumni can receive two free VIP Gold Festival passes by contacting James Williamson '10, president of the Houston alumni association chapter, at jameswilliamson3@gmail.com.