William & Mary Alumnae Initiatives Event to be held at Taubman Museum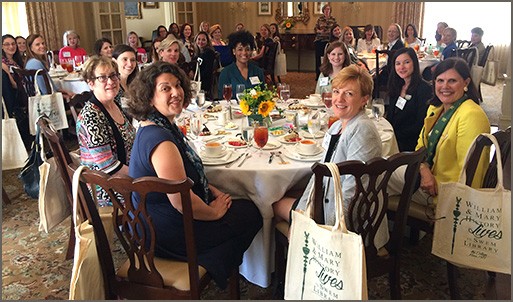 In 2018, William & Mary will commemorate 100 years of coeducation. In recognition of that milestone, W&M has launched an Alumnae Initiatives program aimed at providing regional opportunities for our women graduates.
The next event will be the Women's Forum at the Taubman Museum in Roanoke, Va., on May 10. This is an exclusive opportunity to gather with old and new friends, enjoy delicious food and fabulous art. This event is designed to bring together W&M women for conversation and camaraderie and is an opportunity to view the American Impressionism in the Garden Exhibit, which closes May 14 .
The exhibit will be open to guests from 5-6 p.m. followed by a reception in the museum's cafe. Appetizers, drinks, and admission to the museum are covered in event price of $20.
These alumnae forums provide an opportunity to focus on the needs and interests of our women graduates and have been well received. Several events have already taken place. Last year, events were held in Boston, Washington D.C., San Francisco, Seattle, Roanoke, Va., Richmond, Va., Virginia Beach, Va., and Atlanta.
To learn more or to register for this event, click here. Planning teams are forming in cities throughout the country. If you are interested in hosting or helping to create an alumnae event in your city, contact Valerie Cushman, director of alumnae initiatives at vjcushman@wm.edu or (757) 221-1622.