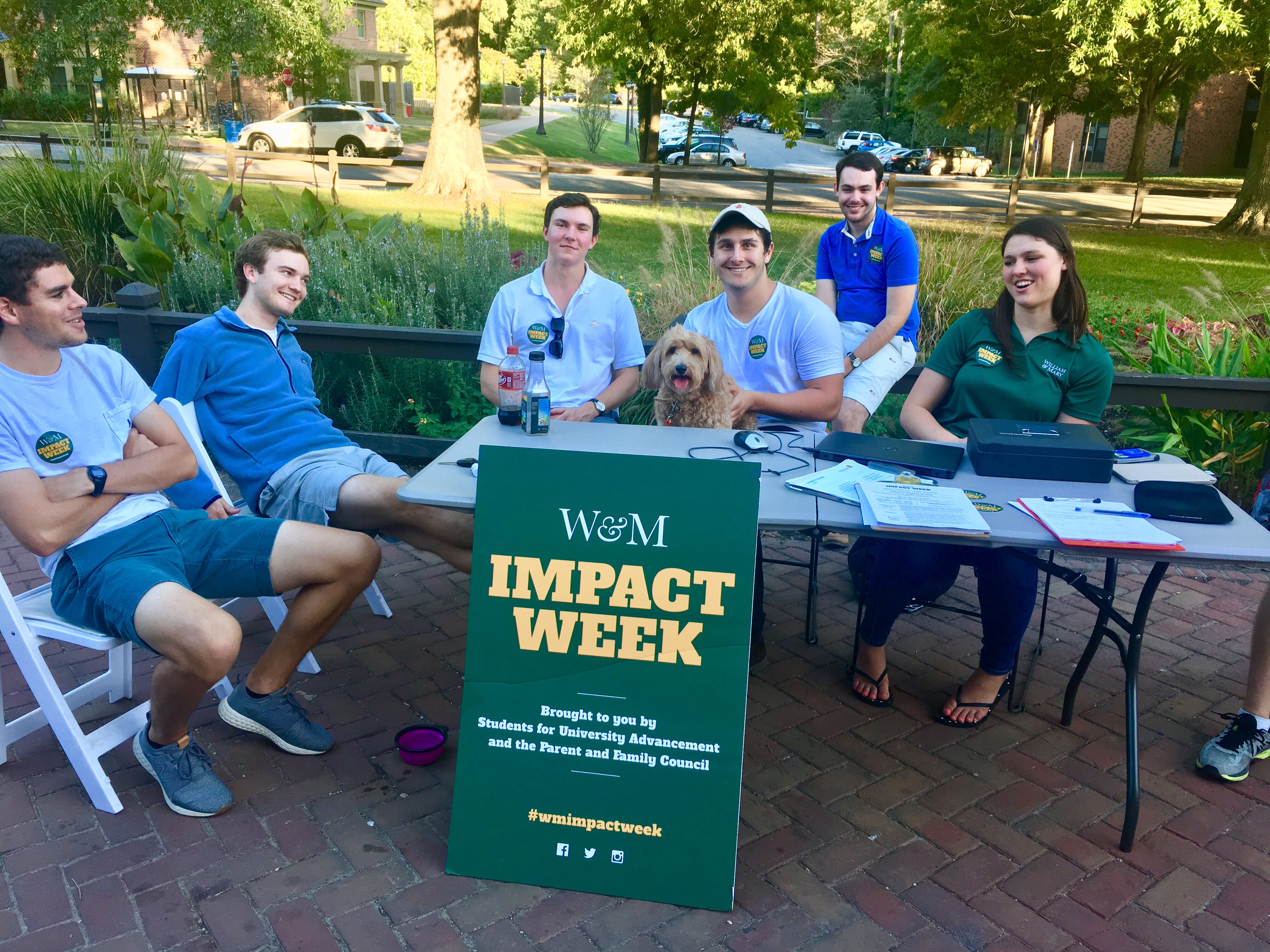 Students across William & Mary celebrated Impact Week Oct. 2-6. Impact Week is a weeklong celebration of student engagement and philanthropy that occurs twice a year.
Last week, three student organizations competed to receive funding to execute their proposed community service projects. Thanks to the generosity of William & Mary parents, $5,000 was donated to this cause through the Parents Fund.
First place received $2,500 for their community service project, second place won $1,500 and third place received $1,000.
To receive their desired level of funding, organizations had to encourage their peers to vote for their project in the form of a $5 gift that can benefit any area of campus.
This week on The Gale we will feature blog posts from five W&M students who participated in Impact Week. They will share why they gave and highlight the importance of all students giving.
The three community service projects that received funding were Kappa Sigma, Alpha Phi Alpha and Community Partnership for Adult Learners (CPALs).
First place
Kappa Sigma: In partnership with St. Bede's Outreach Center, Kappa Sigma will use the funds to purchase necessary items that will ensure warm beds, food and warm clothing to deserving families in the Williamsburg community.
Second place
Community Partnership for Adult Learners: The funds will support their existing program, which is a student-run organization that offers free English as a second language classes to adults in the Williamsburg community.
Third place
Alpha Phi Alpha: Distinguished Gentlemen, an initiative of the fraternity's National Program "Go to High School Go to College," will send fraternity members to Berkeley Middle School to mentor middle school boys of all backgrounds and help them learn skills such as curriculum navigation, how to tie a tie and social etiquette, among many other skills.