W&M Weekend: New York Public Library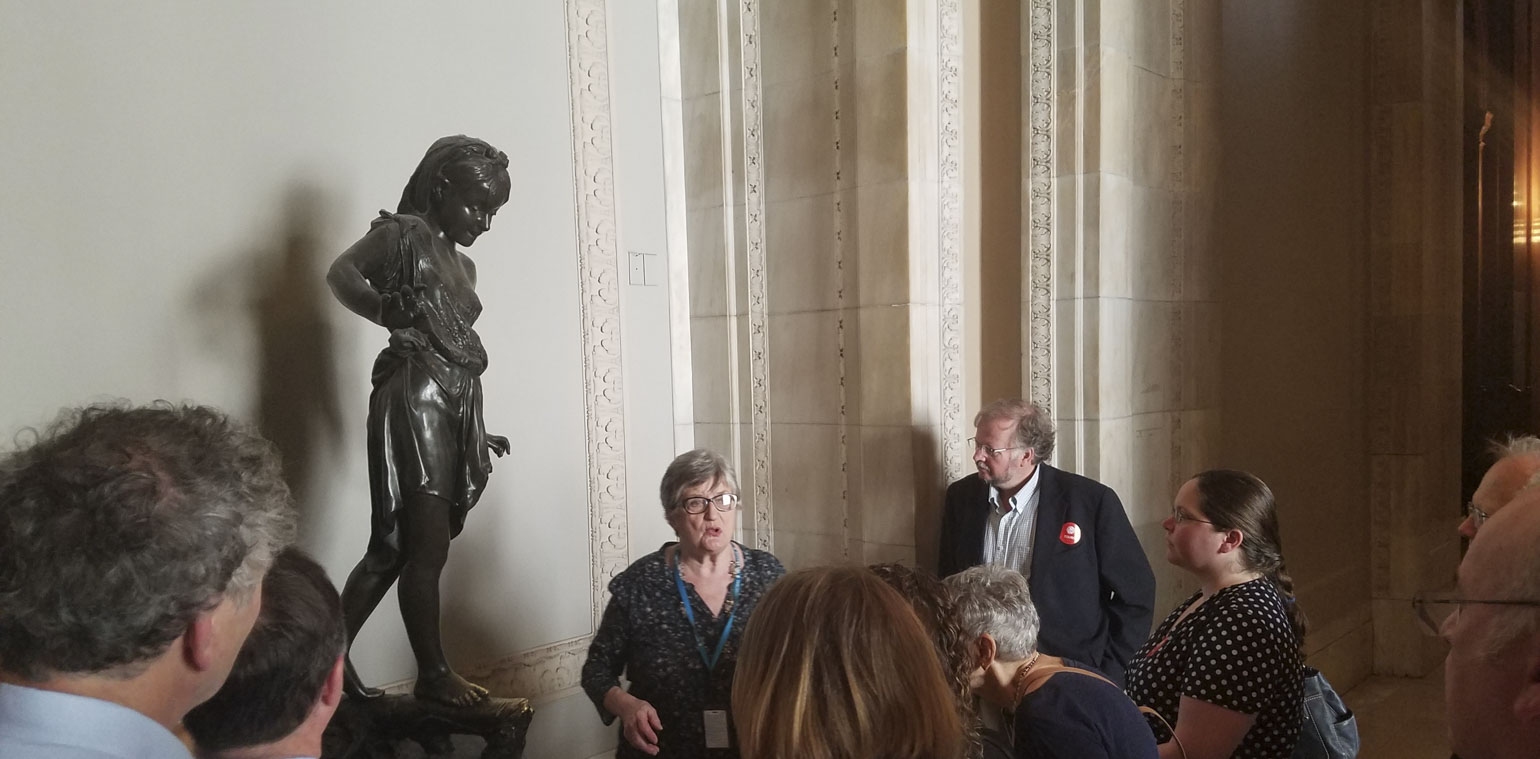 About 30 William & Mary Weekend guests spent their Friday morning getting an exclusive glimpse inside the history, research collections and architecture that define the New York Public Library.
The group took a docent-led tour of the historic Stephen A. Schwarzman Building, which is the main branch of the library.
The research library is home to about 15 million items including novels, poems, medieval manuscripts, ancient Japanese scrolls and baseball cards. The group's docent not only told them about the famous collections housed there, but also about works of art that are on display throughout the three-floor marble building.
One of the featured works is a bronze sculpture from 1873 called "Frolicsome Girl," which shows a girl walking carefully on a mounted piece of tree bark.
"I really enjoyed the tour," said Tim Dutcher, of Arlington, Va. who was attending with his daughter. "We had a great tour guide and found out lots of new stuff. After it was over, I was able to go down to the children's section of the library and see the original Winnie the Pooh. It was pretty amazing."
Room after room on the second floor of the library is home to many famous book collections. The New York Public Library's Berg Collection of English and American Literature features the early works of Chaucer, Shakespeare and Virginia Wolfe. It also includes the original typescript of T.S. Elliot's "The Waste Land."
Dutcher's daughter, Jenna Dutcher '09, of Washington, D.C., says that the library tour represented why she attended William & Mary Weekend for the second year.
"I like how varied the events are during the weekend," Dutcher said. "It's not just one topic. It's not just theater or finance. You can literally pick from a variety of things."