W&M Weekend: Wonder in the Universe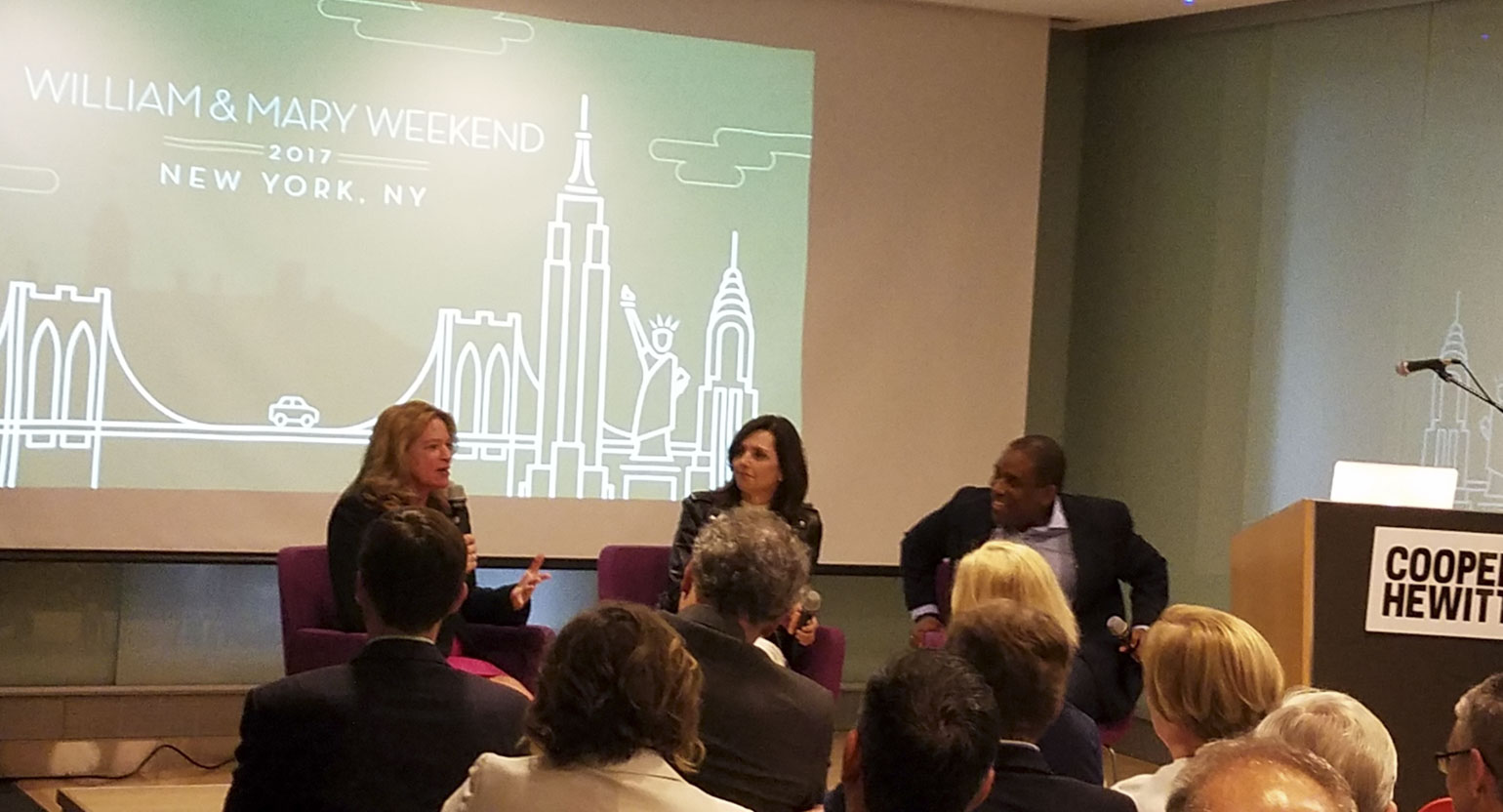 William & Mary alumnae Beth Comstock '82 and Ellen Stofan '83 D.Sc. '16 led a TED-style talk about change and leadership during William & Mary Weekend in New York City.
Stofan, former chief scientist at NASA, and Comstock, vice chair of GE, spoke to about 100 attendees during the event titled, Wonder in the Universe: Big Ideas and Disruptive Innovation. The event was moderated by David T. Scott '93, founder and CEO of Laugh.ly.
Both discussed leadership and how today's leaders have to be open to change and diversity in order to have effective organizations. Stofan made a reference to Katherine Johnson, Dorothy Vaughan and Mary Jackson, who are featured in the recent movie "Hidden Figures" for their pivotal work at NASA Langley.
"Who knew that NASA relied on an African-American mathematician in Jim Crow Virginia in 1962 to get John Glenn safely into orbit and then back to earth?" Stofan said. "Who knew and why didn't we know for so long? What we know is that if you don't have a diverse team, if you as a leader don't have a team that looks like our population - you are leaving talent on the table."
Comstock said that with the fast pace of the world, a new style of leadership is required. Leaders should not be afraid to relinquish some of their power. Or in other words, trust their employees.
"Leaders give the vision and they have to empower their team to figure it out," Comstock said. "It means we really have to give them power - not just say it. You have to let go of the idea that if we are controlling our teams and people, we're controlling outcomes. That's not really the way it's working, or going to work."