W&M Weekend: 9/11 Memorial Museum Discussion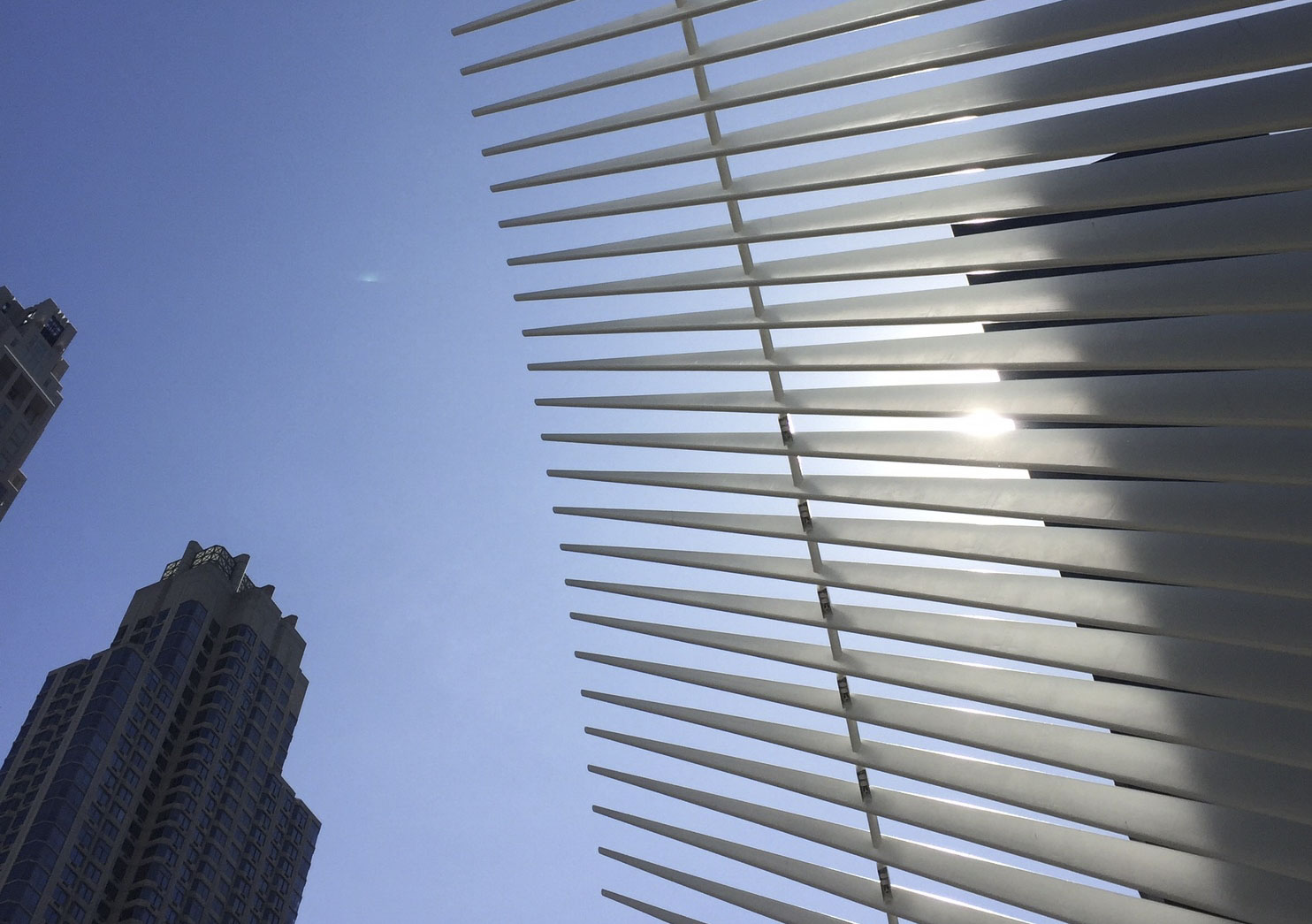 The Sunday morning that William & Mary Weekend participants gathered for an exclusive viewing of the 9/11 Memorial Museum in Lower Manhattan was much like the Tuesday morning of Sept. 11, 2001: clear, cool and blue-skied.
"Groups of alumni followed private tours seven stories underground to experience the lingering sorrow of those memorialized. For many attendees, like native New Yorker Art Lousie '68, this was a first time trip to the museum.
"I haven't come until now," said Louise. "Too many of my friends' faces are in here."
There is another alumnus who hasn't visited the museum, and he doesn't intend to. Partner at Dechert LLP and former co-chair of the U.S. Justice Department's 9/11 investigations David Kelley '81 led the morning's keynote discussion in the museum's intimate 157-seat auditorium, filled with fellow alumni. It was his first time back in the plaza since that Tuesday morning.
Kelley spoke about his time as Assistant U.S. Attorney for the Southern District of New York in the 1990s and early 2000s. He was named chief of the Organized Crime and Terrorism Unit in 1995 and was involved in prosecuting the perpetrators of the 1993 World Trade Center bombing, the 1997 bombings of U.S. embassies in Kenya and Tanzania and the 2000 attack on the USS Cole in Yemen.
On Sept. 11, 2001, Kelley and his team were dispatched to the World Trade Center minutes after the first plane struck the North Tower.
"I had lived and breathed terrorism for years and this didn't seem like terrorist attack at first," said Kelley. "We were immediately in contact with police headquarters, the Department of Justice, everyone. Then the second plane hit. Curiosity turned to pure fear and we all had to run."
Kelley and his colleagues were trapped under falling dust and debris while attempting to aid those escaping the towers; they were reported dead before being able to escape back to their office.
Soon after, Kelley was named co-chair of the Justice Department's national investigation of the attacks, many details of which still remain classified by the U.S. Government. As a top prosecutor on the case, Kelley and his team convicted American John Walker Lindh in 2002 for aiding Taliban forces in Afghanistan.
A question and answer session followed, giving other alumni a chance to reflect on their own memories of Sept. 11 and direct curiosities at Kelley's first-hand experience. Most asked about the process of anticipating and preventing terrorist threats in the future.
"The main goal for countering terrorism is the same then as it was now," said Kelley. We have to do the best we can to disrupt any future attempts with the intelligence we have. I still take on cases with the perspective I gained on that day."