W&M alumnus returns to lend talent to Colonial Williamsburg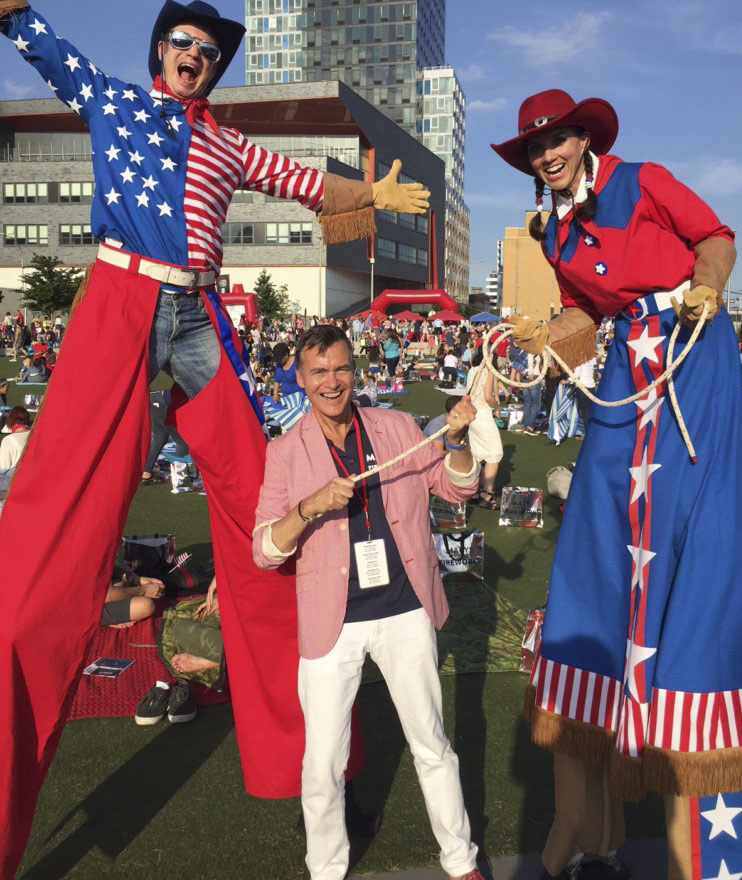 Photo by Dan Dutcher
For William & Mary students, Colonial Williamsburg is often a refuge from campus life. From strolls down Duke of Gloucester Street to picnics in front of the Governor's Palace, the short walk across the street from the Wren Building takes students back in time. While most students reap the benefits of Colonial Williamsburg and never turn back, Bill Schermerhorn '82 has returned to give back, as the organization's new creative director of signature events.
With the beloved heritage site struggling financially, Schermerhorn's long experience working with the Macy's Thanksgiving Day Parade will bring invaluable expertise in the art of drawing a crowd.
"The minute I graduated, I went up to New York City to become an actor, but those things take time," he says. I had to have a job to pay the rent. So, I flipped a coin and said Macy's or Bloomingdale's. Someone told me that if I was working at Macy's, I might as well work in the parade office. I went to meet with the parade director and they gave me a full-time job and I never left."
With two Emmys and 34 years of experience with Macy's under his belt, Schermerhorn is ready to take on the task of revitalizing Colonial Williamsburg. He hopes to strike a balance between adding new events while also adhering to tradition.
"I want to be a bridge between the past and the future," Shermerhorn says. "I want to shine a spotlight on what Colonial Williamsburg does so well. There are so many great traditions here, from Grand Illumination to the Fourth of July fireworks. The questions is how to I make these events vibrant, fresh and new, like what I did with the Macy's Thanksgiving Day Parade?"
While Schermerhorn understands the enormity of expectations that come with his new position, it is also a chance for him to come back to his roots in the colonial capital.
"Sometimes you just know things are meant to be, and this job is one of them," he says. "Coming back to Williamsburg feels like coming home."