W&M alumni revolutionize student loan repayment options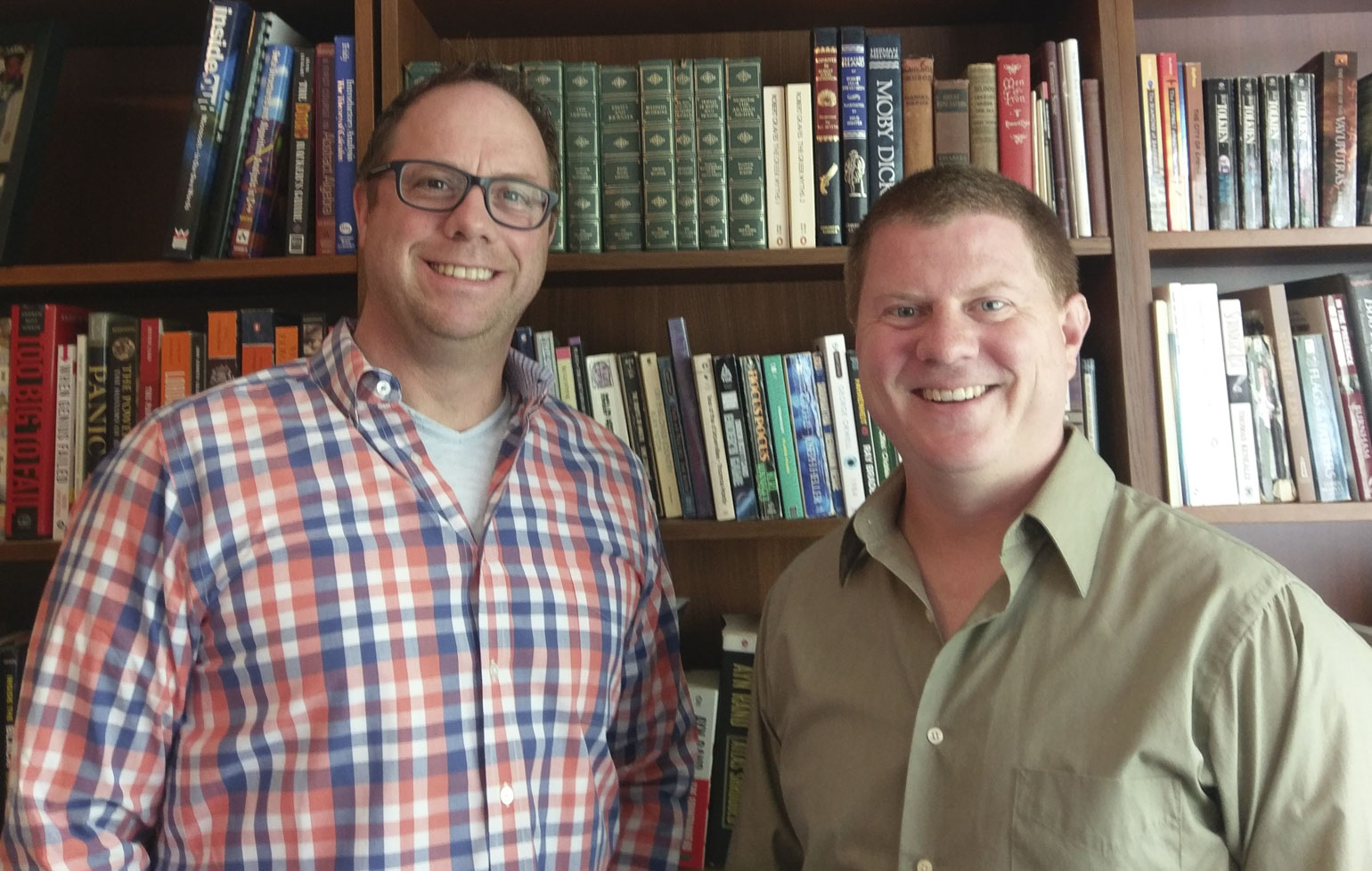 Two William & Mary alumni are giving Navient a run for its money. With their company, TuitionCoin, Eric Smeby '00 and Matt Morris '00 are looking to create an affordable alternative for students looking to pay back, consolidate and refinance public and private student loans.
Smeby, who earned a computer science degree from William & Mary and a master's degree in technology management from George Mason University, came up with the idea after spending most of his working life creating software solutions for institutions of higher education. He noticed the burgeoning debt crisis developing around student loans and recognized that it was damaging the image of higher education. He also understood the ramifications of placing such an enormous economic burden on people who were just beginning their careers, which include fewer savings and delayed home ownership and childbearing. In Virginia alone, Smeby's market research found that every year, students from the 41 schools that have low rates of loan default collectively graduated with an average of $1.3 billion in debt.
In response, he created an organization designed to refinance and service student loans at rates far superior to those offered by traditional loan service companies like Sallie Mae and Navient. "In a time when the job market is really tough and individuals need to go to college to put themselves in a better position to secure a future, they need a way in which they can do this and not put themselves in a deeper hole," says Morris. "We are looking to fix a large part of the problem and keep more money in the pockets of these recent graduates."
TuitionCoin differs from current loan refinancing services in terms of the target customer. According to Smeby, current services and banks rely almost solely on current income and credit score when determining whether or not to accept a client, a business model that ensures only the wealthiest borrowers can take advantage of the service. Smeby developed an algorithm that predicts a client's future financial situation, based on a combination of factors, including their degree and graduating institution, in addition to traditional markers like credit score. Smeby also developed a virtual platform for servicing loans that allows the company to maintain a low overhead, resulting in savings they can pass on to customers.
Since starting in January 2015, Smeby has taken on so many customers that he currently has a backlog of two million applicants, and his current customers save an average of $200 a month on loan payments. As the company grows and cultivates more investors, TuitionCoin, which currently only services Virginia loans, has a waiting list for prospective clients.
When asked for his best advice to new graduates carrying a student loan debt burden, Smeby didn't hesitate.
"Focus on re-financing, especially if your loan payment is greater than 15 percent of your income, and never pay down your loans at the expense of saving for retirement."
Any potential investors or those in need of refinancing are encouraged to visit the website at https://tuitioncoin.com.