VCU doctor wins teaching award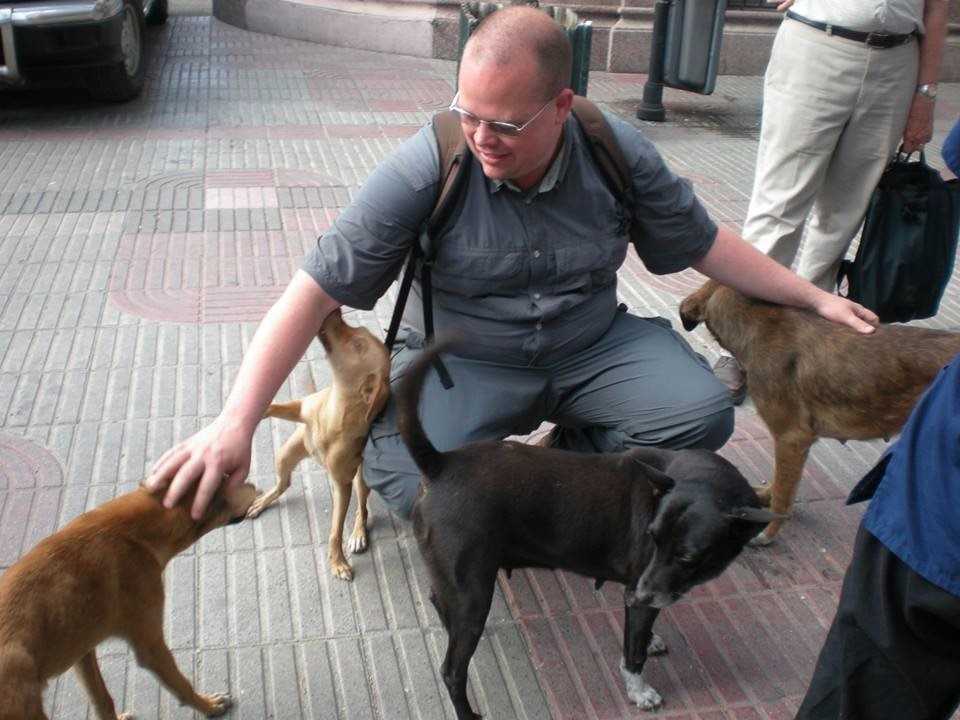 Photo courtesy of Dr. Mark Ryan '96.
Virginia Commonwealth University's Dr. Mark Ryan '96 is the American Medical Student Association's (AMSA) 2017 recipient of the National Golden Apple Award for Teaching Excellence. The award recognizes the work that Ryan, an associate professor in the Department of Family Medicine and Population Health at VCU Medical Center, has done to create an environment where medical students are empowered to impact healthcare policy and implementation.
"I have never in my life encountered a professor who believes in his students so deeply," says Avanthi Jayaweera, president of the VCU chapter of AMSA, which also won a national award for its work. "A single conversation with him was powerful enough to convince me that I could achieve anything."
According to Ryan, he is simply following the same model he learned as a biology major at William & Mary. He relished the close attention that professors paid to students, and seeks to do the same now as a teacher in his own right.
"Professor David Holmes had dinner in the Commons one night every week, and he issued a standing invitation to all his students to come talk to him," says Ryan. "Those dinners with him made me realize that medicine isn't just about science, it's about human beings and their needs and concerns."
Ryan knew, even as an undergraduate student, that he was destined for family medicine, a concentration often misperceived as a last resort reserved for those who aren't good enough to cut it as specialists. After working with Dr. Augustine "Gus" Lewis in rural Aylett, Virginia, he saw firsthand how crucial a top-notch family doctor could be for underserved communities.
"He was brilliant and he could have been anything, he could have made more money, but he chose to be a rural doctor," Ryan says. "He became a resource for his community by choice."
Those experiences in rural Virginia helped prepare Ryan for his current role as the medical director of the Hayes E. Willis Medical Center in Southside Richmond. There, he helps people who, despite living a few miles from downtown, still have many limitations that prevent them from accessing necessary healthcare. Dr. Ryan also includes health professions students as part of medical service teams which provide care twice a year in the Dominican Republic, a project that has a longstanding partnership with William & Mary's Student Organization for Medical Outreach and Sustainability (SOMOS). He is hopeful that his work with medical students will inspire them to take up the mantel of community work.
He is likewise hopeful about the impact of his work with AMSA, where he works with medical students to understand that it's not enough to do good clinical work — they also have to advocate and use their voices to effect change. Under Ryan's guidance, the VCU chapter of AMSA has advocated on issues ranging from environmental health to healthcare reform. Recently, they worked with the VCU Brand Center to make patient literature explaining how to ask doctors for generic medications.
Although his students are effusive about his influence on their lives, Ryan is much more modest. He says that he only won the National Golden Apple Award do to the hard work of the students in AMSA. He is excited for all of the national exposure the award will provide his students' advocacy. Although the challenges in their work are sometimes daunting, Ryan stays positive by reflecting on the immortal words of Arthur Ashe.
"There are many reasons to get discouraged, and you can't think about that," he says. "'Start where you are, use what you have, do what you can.'"