Welcome to the Tribe: Move-In Day 2017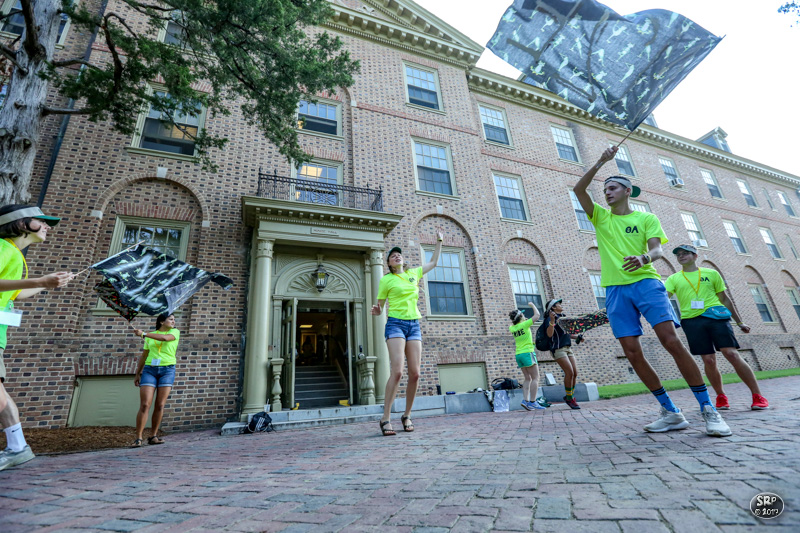 Photo by Skip Rowland '83
More than 1,500 freshmen and transfer students joined the Tribe family during Move-In Day Friday.
The Class of 2021 was welcomed to campus in a festive manner - with cheering students and volunteers who offered to help them unpack their luggage-filled cars. The students moved into nine residence halls.
The William & Mary Alumni Association provided water and healthy snack options for parents and students under seven tents stationed throughout campus.
Here is what some of Tribe's newest members had to say about Move-In Day:
"Everyone is so helpful. At least four people have come by my room today to ask me if I need help with anything. When our car pulled up outside the dorm, 10 people surrounded our car to ask if we needed help unloading my things."
- Madelyn Sisson
Leesburg, Virginia
"My experience has been great. The move-in was a lot quicker and smoother than I expected. There were people cheering outside as I walked into the building, which made me feel less nervous."
- Angelica Johnson
Stafford, Virginia
"I've had a great experience. When we drove up people were cheering. It was nice to experience a friendly atmosphere. It was also nice to see them assisting people with moving their stuff into their rooms."
- Jack Simmons
Great Falls, Virginia
"My move-in experience has been pretty smooth. They helped me move my stuff into my room and it has been a very inviting campus. I was a little bit nervous when I arrived, but this is very reassuring. I'm looking forward to making new friends here."
- Evan Smith
Chesterfield, Virginia