Looking at W&M through a different lens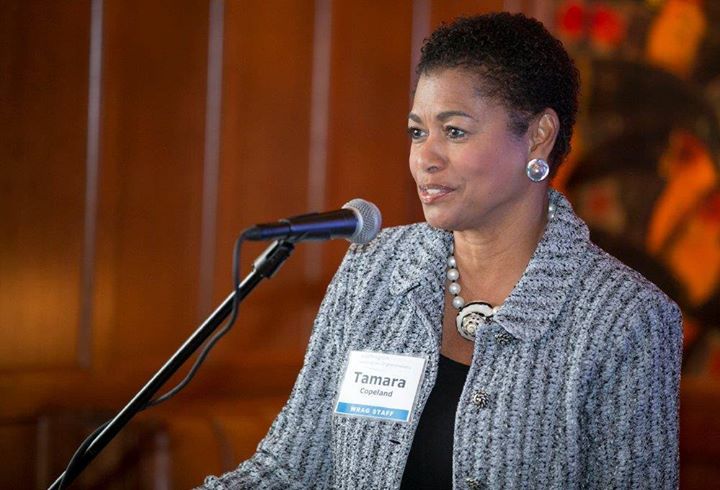 Tamara Lucas Copeland '73 shares what inspired her monthly blog, Daughters of the Dream, which looks at the at the intersection of race/racism and a lifelong friendship.
We met in elementary school. So, it is not an exaggeration to say we have been friends for as long as I can remember. Fellow William & Mary alumna, Renee Fleming Mills '73, had the idea to write a book about what she thought was a remarkable friendship. But she never had the time, so I decided to try. Instead of it being solely about friendship, I decided to write about our decades-long connection within the context of the civil rights movement.
Whenever we get together, which is three to four times a year for a girls' weekend, we always have a theme for our activities: a visit to a museum dedicated to a black person, or one with a special exhibit on black America, was the common thread. Regardless of the activity, we always end up talking about issues that challenge us as African-Americans.
That is not very surprising. It is the reality for most African-Americans, but perhaps our age and our hometown have made this racial overlay even more pronounced. We grew up in Richmond, Virginia, the capital of the Confederacy, at a time, the '50s and early '60s, when "separate but equal" was the standard of the day. But, we also grew up in an era when our parents knew that doors to opportunities — thanks to the civil rights movement — were about to open.
As I write now in 2017, I feel I am living in an America more racially separated than it has been in many years. We seem to have returned to that America of the '50s and '60s. Yet, in the midst of acts of extreme bigotry and hatred, it is uplifting to know that many people, across races, are trying to better understand the macro issues of racism and bias while also trying to simply understand each other's view of the world. Daughters of the Dream, the blog and, hopefully, the book to follow, offers a glimpse into the racial realities of a distinct community — black, educated, middle-class women — a group that many incorrectly feel are not subjected to racism. We are and have been all of our lives. We are still fighting to achieve the dream.