Impact Week: The power of student engagement and philanthropy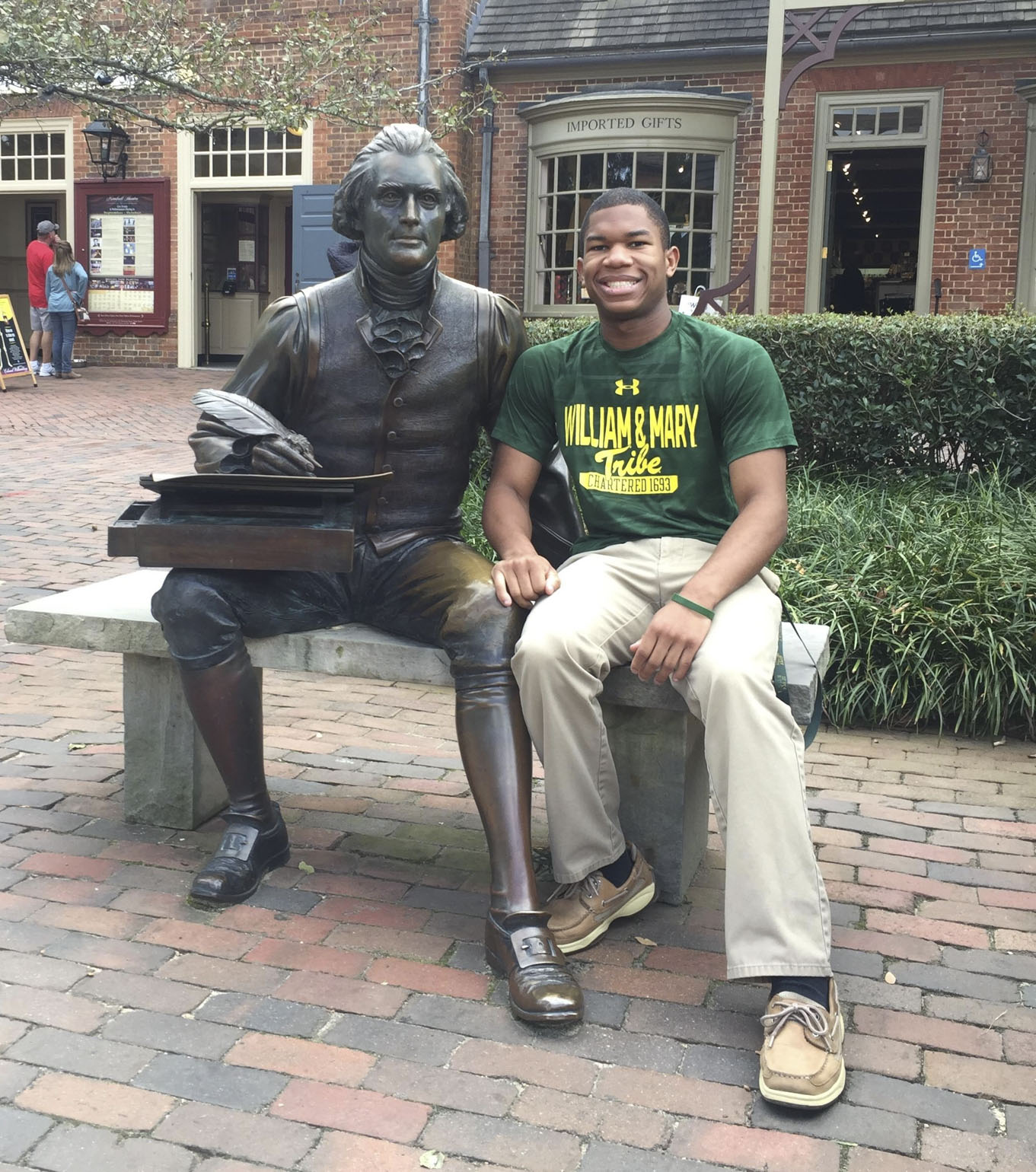 Photo courtesy of Matthew Packer '19
My name is Matthew Packer '19 and I am a junior at William & Mary. W&M is a place that offers great opportunities and has excellent professors who want to see us thrive. My brother, Gregory Packer '16, landed a job as a paralegal in Washington D.C. after graduating. My parents (Parent and Family Council chairs Greg Packer Sr. and Lisa Packer) and I believe it's William & Mary's reputation that allowed my brother to be successful right after graduating. Knowing firsthand the impact William & Mary can have on a graduate's life, our family gives back in any way we can. Personally, I give back to the university through my favorite organization on campus, Students for University Advancement (SUA).
SUA is responsible for encouraging student and alumni giving to W&M. As alumni engagement chair of SUA, I am responsible for creating events for students to enjoy, that demonstrate the importance of philanthropy at W&M and show them how every donation helps support the Tribe! One of William & Mary's unsung annual traditions is Impact Week. Impact Week is an opportunity for organizations on campus to carry out service projects they never dreamed they'd be able to fund. Any one of the nearly 500 organizations on campus can fill out a service project proposal with their ideas for a community service project that they would like to execute. Students vote on the top three service project proposals to win a cash prize and the opportunity to complete their project. Each of the top three organizations receive a share of the cash prize.
The absolute best thing about voting for the organizations is our method of casting a vote. For students to cast a vote, they have to donate $5 to any existing fund or organization on campus. This means that a donation can be made to whichever William & Mary group they choose. This includes Greek organizations, sports teams, scholarship funds and academic clubs. This method of voting encourages students to donate and directly impact an organization that they care about. This is important because only a small percentage of William & Mary's budget comes from the state, meaning we depend on our alumni and students to help fund the school. Although it's a large task for a small liberal arts school, the Tribe always rises to the occasion. Impact Week is a way to highlight the benefits and importance of supporting William & Mary.