Impact Week: The little things count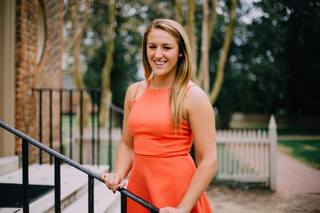 Last week, Students for University Advancement (SUA) celebrated Impact Week, one of our largest movements of the year to encourage undergraduate giving through Impact Week. Impact Week is a week-long competition held once a semester during which three student organizations compete to receive a grant for a proposed community service project. Thanks to the generosity of William & Mary parents, $5,000 was donated to this cause through the Parents Fund.
The Impact Week Review Committee, made up of diverse campus representatives, had a difficult time choosing just three projects to compete in Impact Week this year, but in the end, the committee selected Kappa Sigma, Community Partnership for Adult Learners (CPALS) and Alpha Phi Alpha. These organizations all demonstrated exceptional dedication to their varied causes and strive to enact lasting change within the Williamsburg community by engaging current students in their philanthropic efforts. The proposals demonstrated a wide range of charitable endeavors, including instruction of English as a second language to members of the Williamsburg community, mentorship programs at Berkeley Middle School and partnerships with Saint Bede Catholic Church's outreach center.
The beauty of Impact Week lies in the dual purpose of the event. To vote for their favorite project, students contribute $5 to their area of choice at William & Mary. By casting a vote for their favorite project, students are not only aiding that organization in achieving their goals, but they are also supporting their college experience by giving back to their alma mater. In this sense, students experience a sense of responsibility and pride in giving back to the people, places and organizations that are currently shaping their lives as students. Although at times students may scoff and think "What can five dollars really do in the grand scheme of things?" We hope students will realize that giving isn't as much about the amount, as it is about the desire to give of one's self to support others.
This sense of shared responsibility and mutual creation is what really makes the William & Mary community our Tribe and why, as undergraduates, we should begin giving back.
I give because I understand that the little things really do count. As a member of the varsity swim team, a non-scholarship program that was saved from termination by the outpouring of alumni giving, I recognize the power of giving and the far-reaching effects our culture of philanthropy can have. I know that my ability to give at this time is financially limited, but I also know that I want to be able to continue to create and contribute to the school that has become my home and the people who have become my Tribe.