Impact Week: Highlighting the importance of giving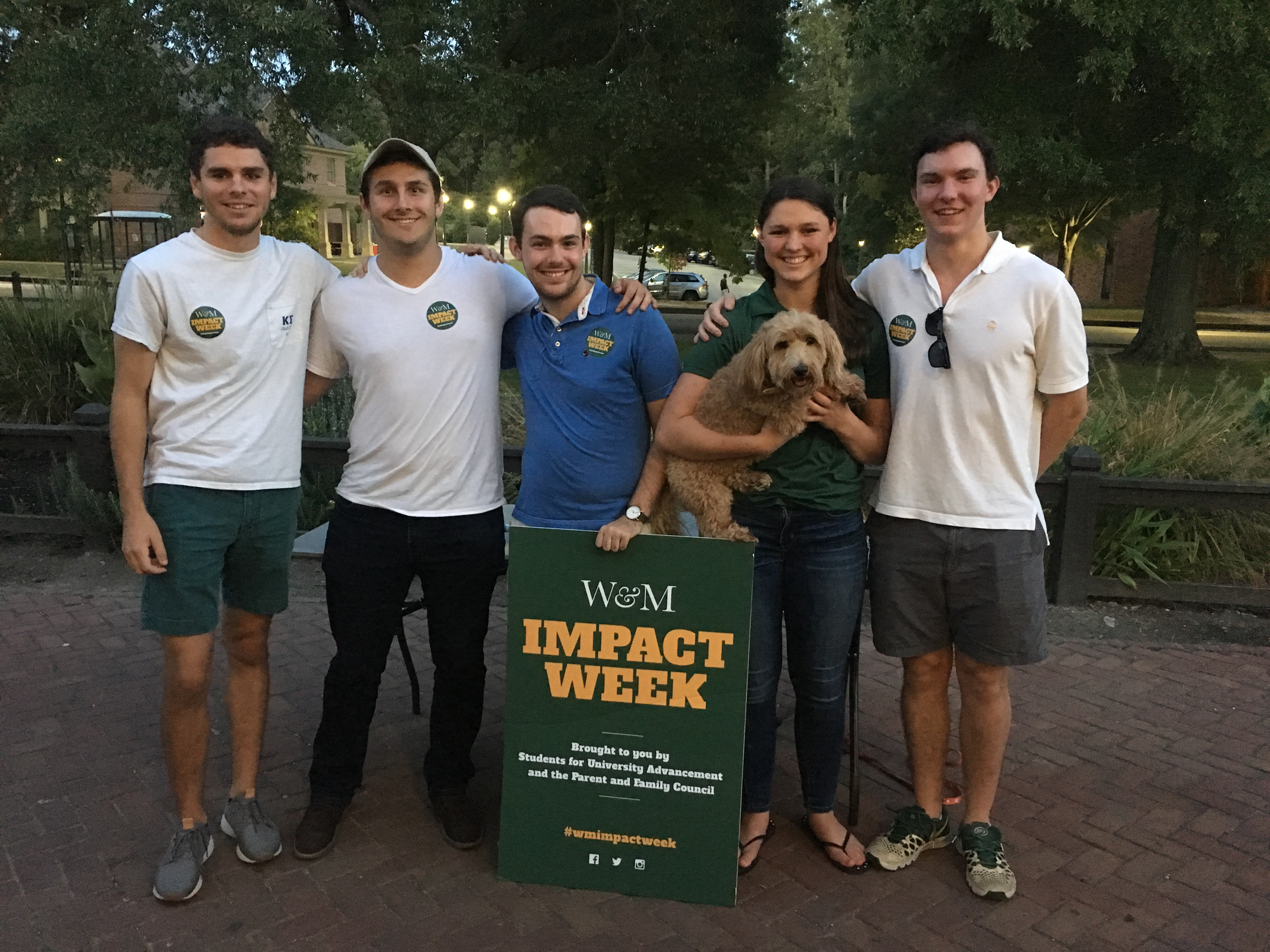 Here at William & Mary, the chill in the air means fall is upon us. With fall comes the first Impact Week of the academic year. Impact Week, a program sponsored by Students for University Advancement (SUA) and Parent & Family Council, allows students to make an impact on both William & Mary and the Williamsburg community with a gift.
Each semester, three student organizations are selected to compete in Impact Week. The organizations seeks funding for a service project of their choice. This year, Kappa Sigma, Alpha Phi Alpha and Community Partnership for Adult Learners (CPALS) competed for the $5,000 prize. Kappa Sigma is partnering with a local community group to organize a clothing drive for Williamsburg-area families in need. Alpha Phi Alpha will mentor young men in local middle schools to teach them values and social skills. CPALS teaches English as a second language to adults and students in Williamsburg. To determine who receives the most funding, these organizations pitch their projects to the student body; students then vote for the organization they want to win. Students vote by donating $5 to any area at William & Mary.
I made my gift to the Scholarships Impact Fund. As a student who attends William & Mary on a scholarship, I know firsthand the importance of scholarship giving. Without the generosity of donors, I simply would not be a member of the Tribe. It's important to me to help ensure that more students can experience the amazing education and experiences I've had over my four years here.
I've been part of SUA for almost all my time here, and that experience has helped me understand the importance of giving. That's part of the reason I'm so passionate about Impact Week. When students donate, they aren't just helping make a community service project possible or helping their major. They are developing a lifelong connection to William & Mary that will transcend their time as a student. Impact Week helps teach students about what it means to be an engaged alumni and how important giving back is to the university. Students that give become alumni that share their time, talent and treasure. It is these soon-to-be alumni that will help lead William & Mary into the bright future ahead.