Iconic Ferris wheel on the Santa Monica Pier lit for One Tribe One Day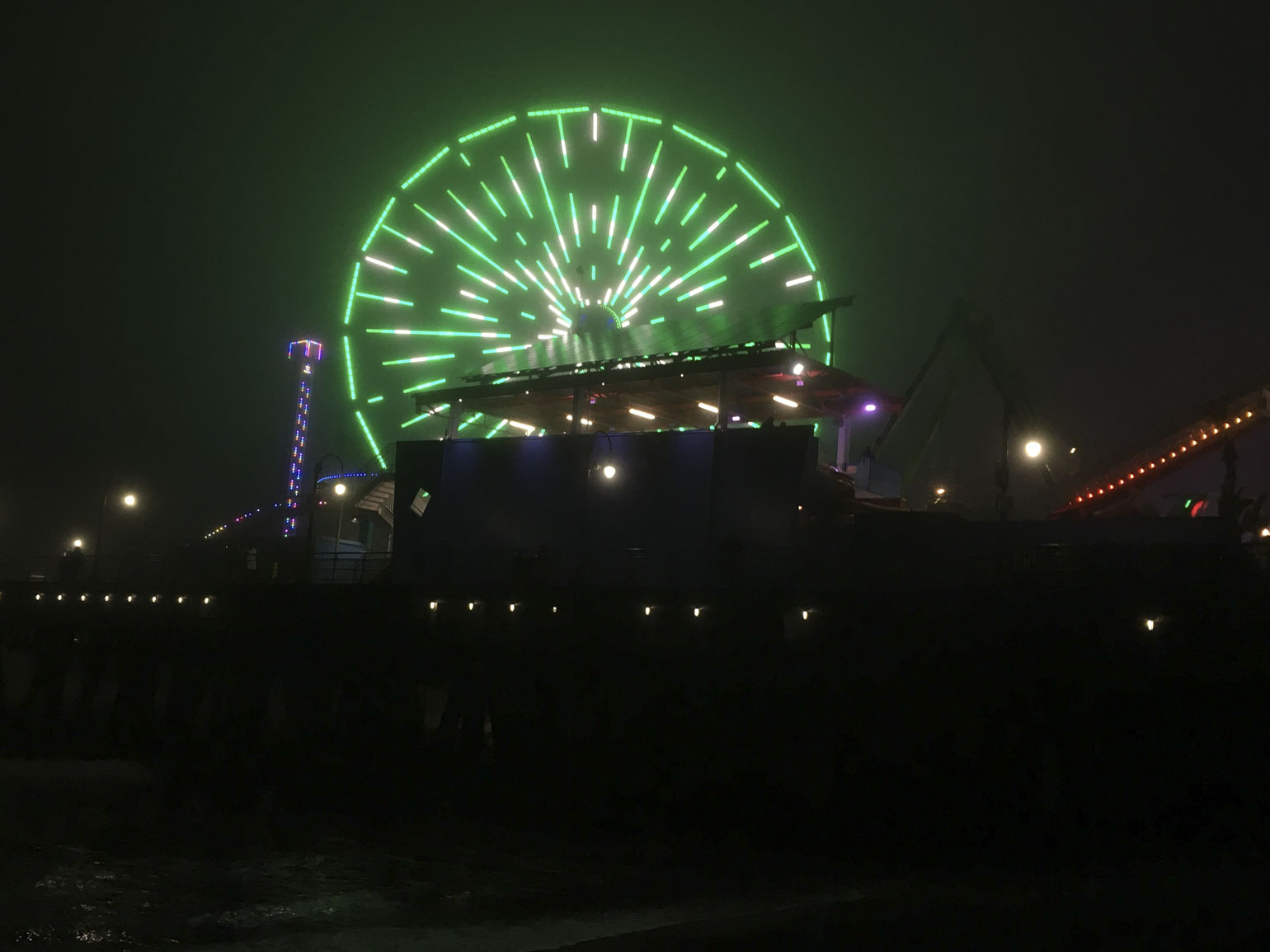 Dozens of Tribe faithful gathered at the Onyx rooftop bar at Hotel Shangri-La in Santa Monica, Calif., this evening to celebrate One Tribe One Day. It was a crystal clear night and perfect for viewing the famous Ferris wheel on the Santa Monica Pier, which was lit in green and gold in honor of William & Mary's official day of giving.

The lighting was made possible by our For the Bold West Coast campaign co-chairs Audra Lynn Mallow '90 and Michael Mallow.

Robert Tisdale '08 handed out beads, signs, and swag for all and Annual Giving Board member Ashley Glacel '02 provided spirits throughout the event. Everyone who attended also got a ride on the iconic Ferris wheel.

With such great weather and a picture-perfect view, our alumni, parents, and friends made sure One Tribe One Day closed out in style on the West Coast.

Don't miss our posts on Facebook, Twitter and Instagram!