From page to screen: An alumna's book inspires a Disney Junior show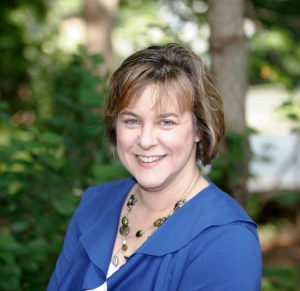 What difficulties would a vampire have in ballet class?
What started as a simple flight of fancy led Anne Marie Pace '87 to publish her children's book "Vampirina Ballerina" in 2012 with Disney-Hyperion. She has since turned "Vampirina" into a book series, and on Oct. 1, at 11 a.m. EST, Disney Junior will air the first episode of the "Vampirina" television show .
"The notion that this brainstorm has developed not only into a picture book illustrated by the amazing LeUyen Pham but into an actual Disney show, with several hundred people from LA to NYC to Dublin to even Indonesia working on the stories, animation, merchandise and music, is staggering," Pace said. "I'm grateful to have planted that seed, and I'm looking forward to hearing about the kids who will, I hope, love singing and dancing with Vee."
Disney has transformed Pace's storylines and Pham's illustrations into an animated series. Stars, including "Gilmore Girls'" Lauren Graham and "Dawson's Creek's" James Van Der Beek, will voice the characters.
Read more about Anne Marie Pace and her time at William & Mary here.