Forging national security leadership in the 21st century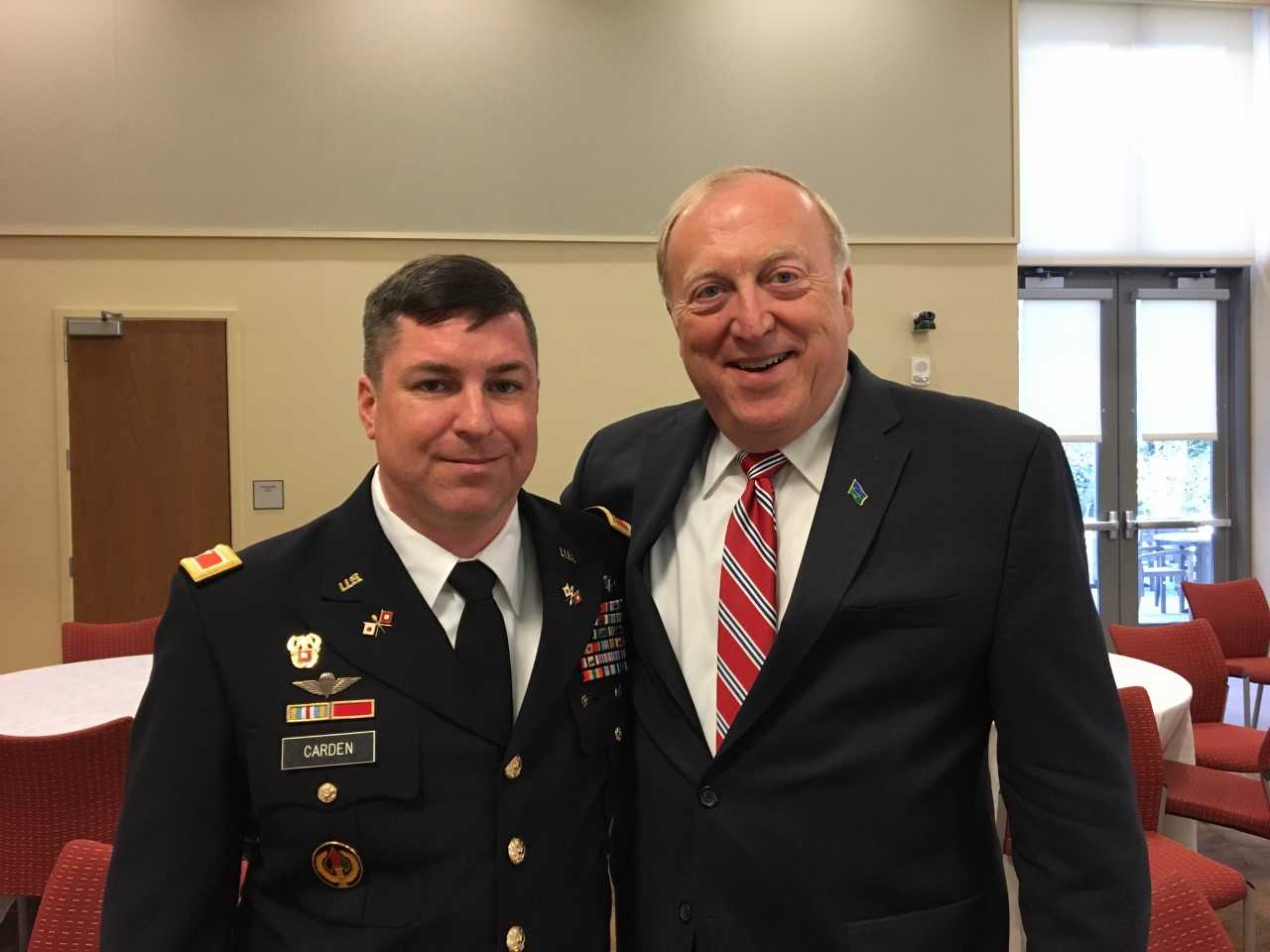 The crush of unsettling news on topics of domestic and national security these days is daunting. From the challenge of independence movements in Kurdistan and Catalonia to the fate of Russian sanctions and the Iran Nuclear Deal, practitioners and scholars are consumed by the pressing need to respond to the latest threats and forecast likely scenarios for future planning. Yet far too often, policy makers at the federal, state and local levels remain ensconced in isolated bureaucratic silos, while academic experts in different disciplines fail to engage those responsible for practical foreign policy decisions. The result is stunted collaboration across what is euphemistically called the "interagency," and insufficient utilization of academic expertise to address national security challenges. Here at William & Mary, we've decided to do something about that.
In May 2016, Virginia Governor Terry McAuliffe and then Secretary of Veterans and Defense Affairs John C. Harvey Jr. asked W&M to consider building a Center of Excellence (COE) on national security that would adopt a "Whole of Government" approach to research and training in this field.
The Whole of Government approach focuses on bringing together civilian and military officials who currently rarely interact prior to finding themselves in a national security emergency. By creating a new COE that provides such opportunities for mutual learning among policy makers as well as policy-relevant academics, W&M is filling a vital need of the Commonwealth of Virginia and nation. With our unique combination of world-class expertise on international affairs, geographic proximity to both Hampton Roads military bases and to Washington, D.C., and a centuries-long tradition of support for public service and civic engagement on major national and global issues, W&M is uniquely positioned to lead this charge. Thus the W&M Whole of Government Center of Excellence was born.
Now in its pilot phase, the COE will train mid-career professionals to find solutions to current and future national security challenges that, by their nature, require the collaboration of multiple branches of the U.S. military and civilian government agencies at the federal, state and local levels.
The COE comprises two parts: coursework and research within our Master of Public Policy (MPP) program dedicated to addressing these issues, whether related to legal analysis or the distribution of international aid, and extracurricular activities focusing on the Whole of Government approach. Students experience unique mentorships, tabletop exercises, and other specialized trainings held in collaboration with our local military and civilian agency partners.
Within the MPP, students can follow the domestic or international track, as well as customize with a wide range of elective courses in Law, Business, Education, Operations Research, Marine Science and other departments. Designed to nurture a new generation of national security leaders, this opportunity for deep, multi-disciplinary expertise is unlike any other graduate program in the country.
One of the most exciting aspects of this new initiative has been the wonderful support we've received from W&M alumni, partners and supporters in Virginia, Washington D.C., and beyond. The COE has been supported by the generous funding of the Commonwealth of Virginia and the Hampton Roads Military and Federal Facilities Alliance (HRMFFA). Stakeholders in the Department of State, National Security Council, USAID and many other federal agencies have expressed their enthusiasm for this initiative as well.
W&M is actively recruiting its fall 2018 Whole of Government cohort, as well as welcoming non-degree seeking professionals who may wish to participate more generally. For those interested in applying to the MPP program as part of this cohort, the priority deadline is January 15, 2018. The application is open to any mid-career professional with a portfolio in national and/or homeland security, whether from a county office, federal or state agency, international NGO or other relevant background.
To receive more information on this program, email WMCOE@wm.edu. Inquiries about the admissions process should be directed to publicpolicy@wm.edu.