W&M professor to discuss Lemon Project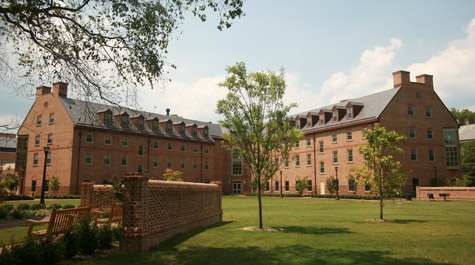 Photo courtesy of William & Mary News
William & Mary Visiting Assistant Professor of History Jody Allen will be hosting a presentation about the university's Lemon Project on February 18.
While William & Mary's role in the nation's founding has been widely studied, it has only been recently that scholars have begun asking questions of the university's role in perpetuating slavery and racial discrimination. This presentation will take a closer look at the institution's history as a slaveholder, supporter of Jim Crow and the establishment of the Lemon Project: A Journey of Reconciliation, according to the program flier.
The event, "The Lemon Project: A study of slavery and Jim Crow at the College of William & Mary," will be held on the first floor of the Mary D. Pretlow Anchor Branch of the Norfolk Public Library at 2 p.m. The library is located at 111 W. Ocean View Avenue, Norfolk, Va. The event is free and open to the public.
To learn more about the Lemon Project click here.