Coming home, year after year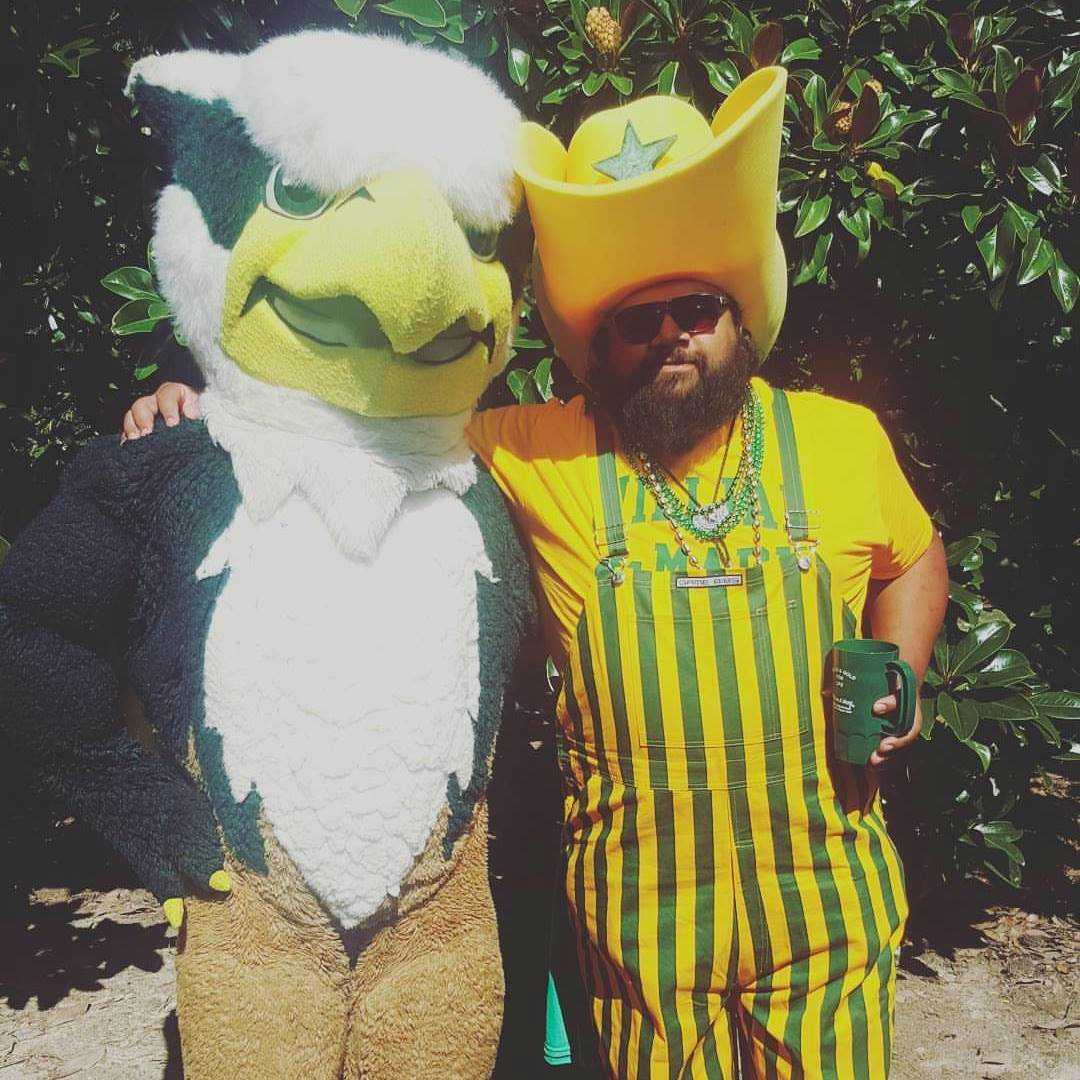 Photo courtesy of Milan Chakraborty '00
Why do I come back to Homecoming? This year I'll be coming back for the 15th time in 17 years since I graduated. I live in LA now, but other years I've flown in from other cities, other countries, skipped weddings, etc. just to make it back.
The only two Homecomings I've missed were in 2000 (auditing Marriott and studying for the CPA) and in 2013 as we were shooting the movie, "Where Hope Grows," the following Monday (although that year should count as only half a miss, because Steve Burris '00 made a full 3D cardboard cutout of me and the cutout had a great time, according to the pictures).
I make it a point to get back from wherever I am. Why? It has nothing to do with reliving my youth. I go back to reconnect. Reconnect with my friends, reconnect with a campus that forged me, reconnect with hope. College was the last time we had no worries.
Every time I step foot on that campus I reconnect to that calm. It was pre-9/11; no friends or family were dying in tragedies, in wars, to cancer. Remember back when everyone wasn't too "busy" to hang (busy = not enough of a priority) and most of our friends lived within a 15-minute walk? For just a couple days every year, I get to remember that time.
It takes a special person to go to William & Mary. On paper it sounds insane to go to a school in the middle of historic Williamsburg and that's what makes the bond that connects us from classes of 1693 to 2017 so strong and deep. I now have so many friends that didn't even go to school in the same four-year cycle. I'll keep going back to see my friends who made it amazing and my family who made it possible, all of which has changed my life for the better. I hope my fellow alumni will join too.
I'll keep coming back. I've reconnected with so many old friends over the years. These relationships have helped my career. Heck, they are my career. So, even if networking is your objective, come on down. Big props to John Novogratz '96 and Tina Novogratz '98 (a couple who met at W&M and five kids later keep coming back) who have built a Homecoming tradition unlike any other. The inclusive family-friendly environment brings back so many people.
I've made many new friends traveling back to Homecoming, but I've unfortunately had to take time to remember friends who are no longer with us: Jim and Alysia after 9/11, Casey and Crapol due to cancer, and unfortunately a few more. People my age shouldn't be part of the Sunset Ceremony but I think it's one of the greatest traditions I've ever known. On the Friday of Homecoming every year those alumni who have passed have their names read one more time in the Wren Courtyard. W&M remembers you. I remember you. I'll keep going back until it is my name that is read. So don't ask me why I go back. I know. The question is why don't you? See you at Homecoming. TRIBE PRIDE.